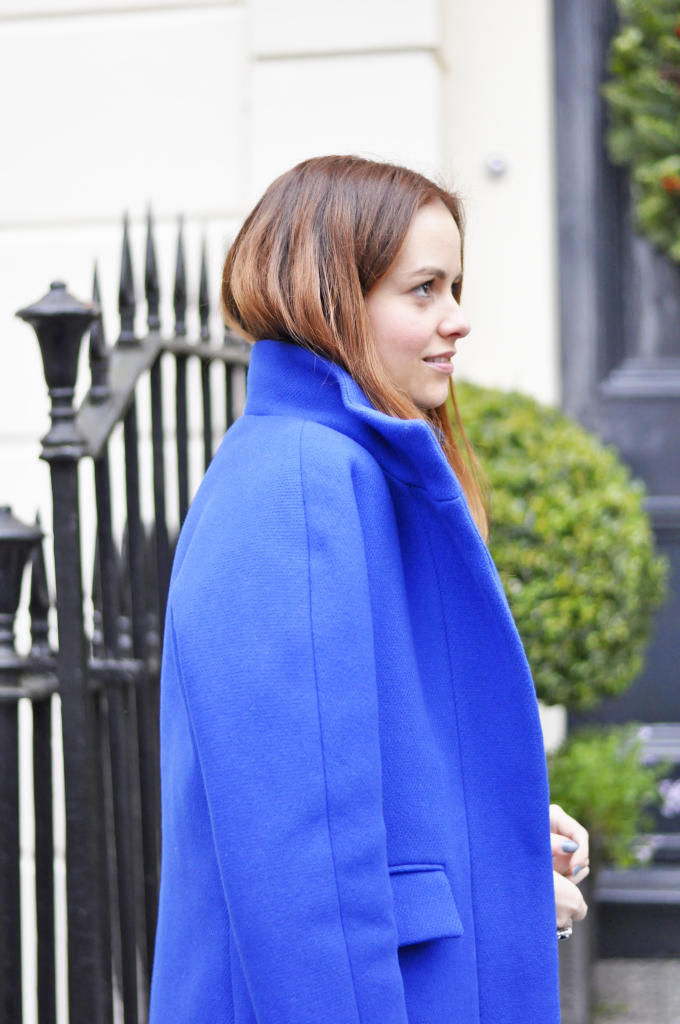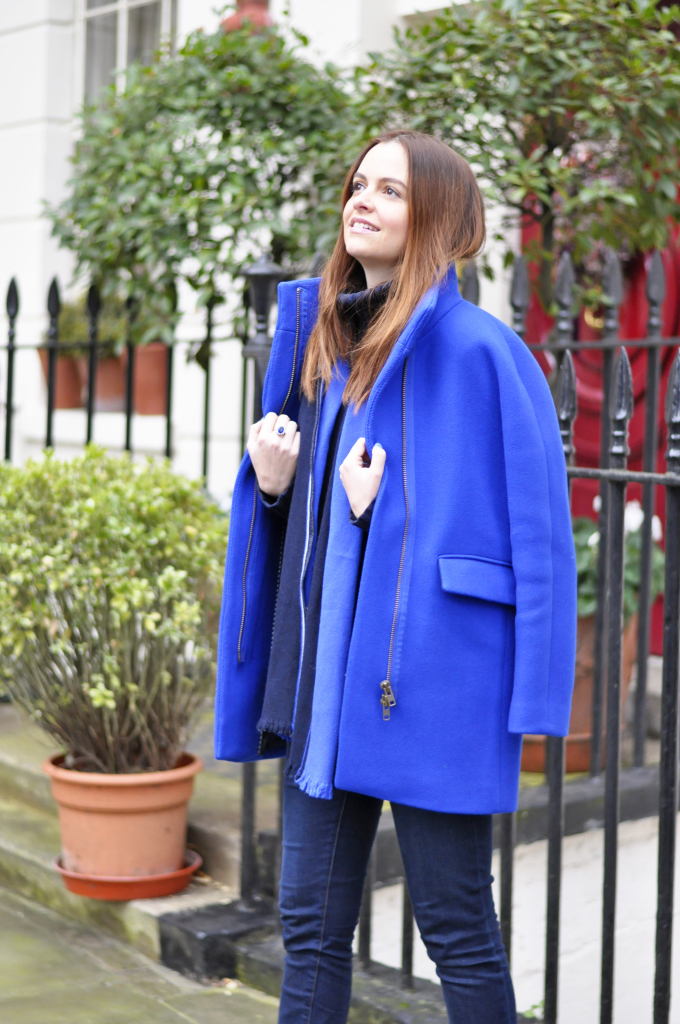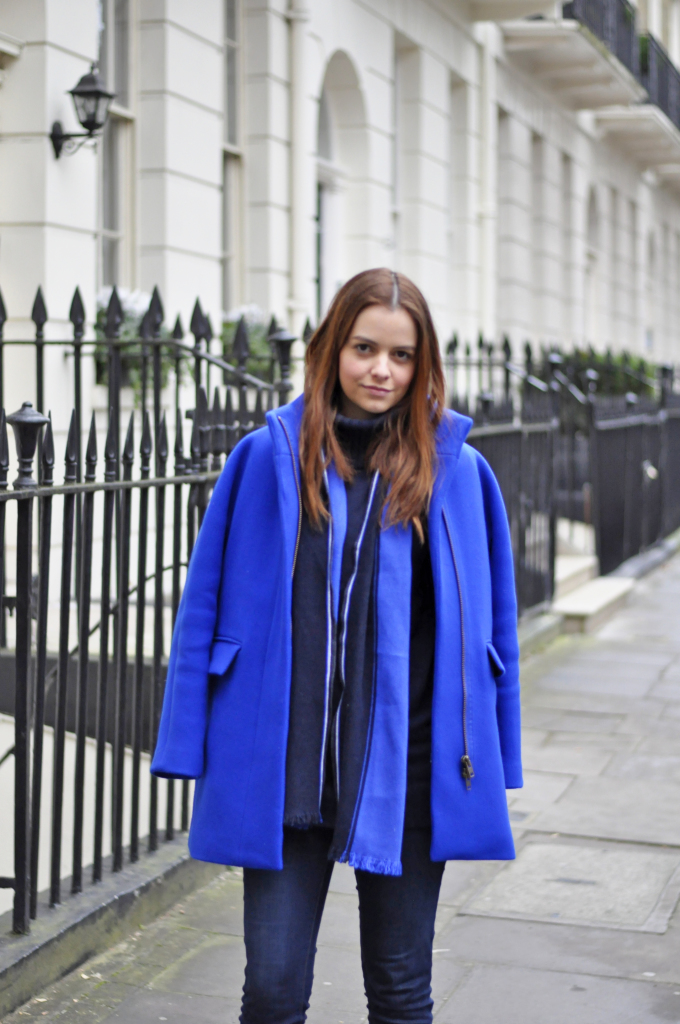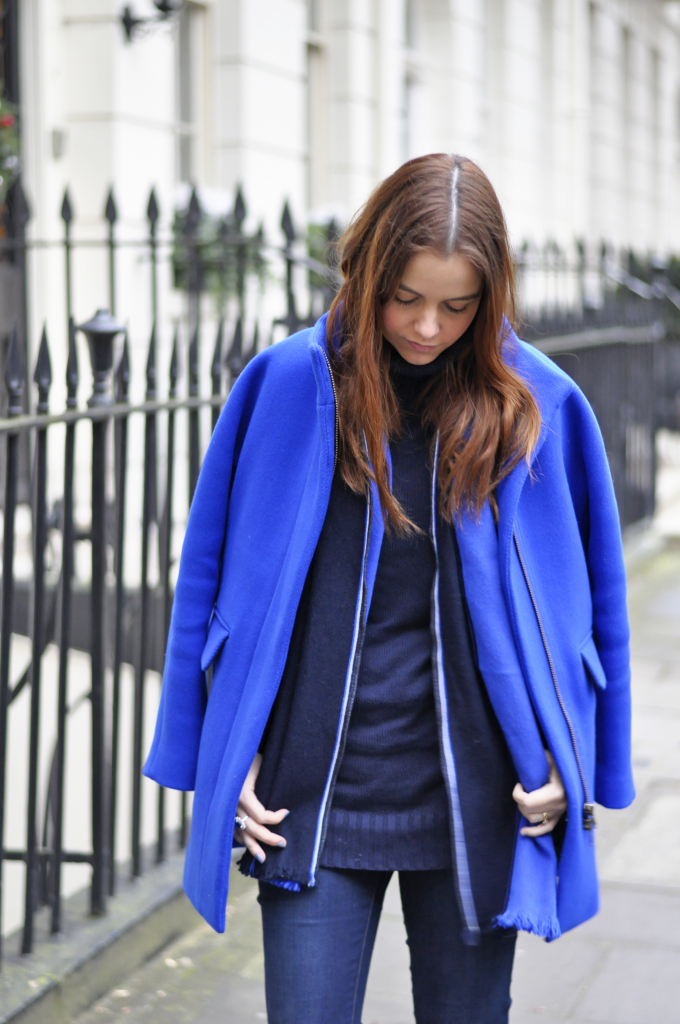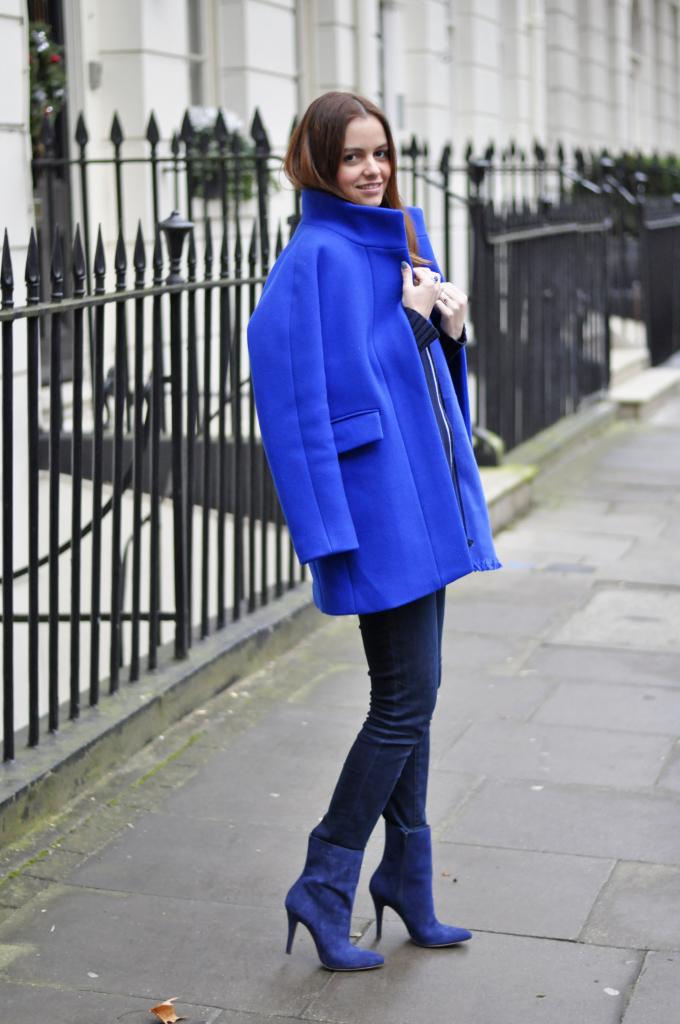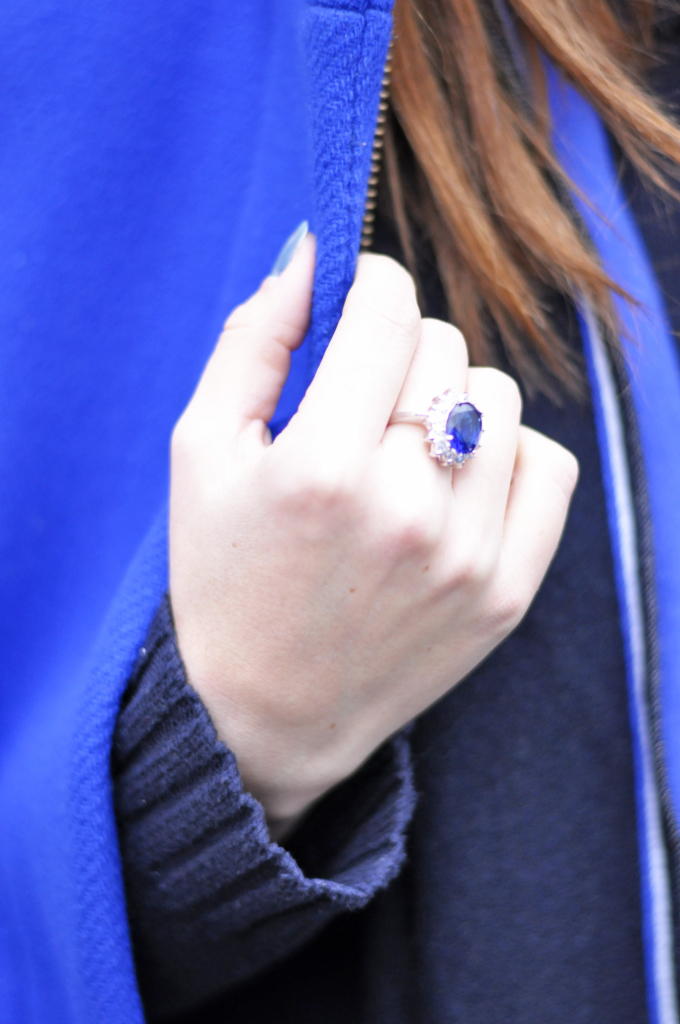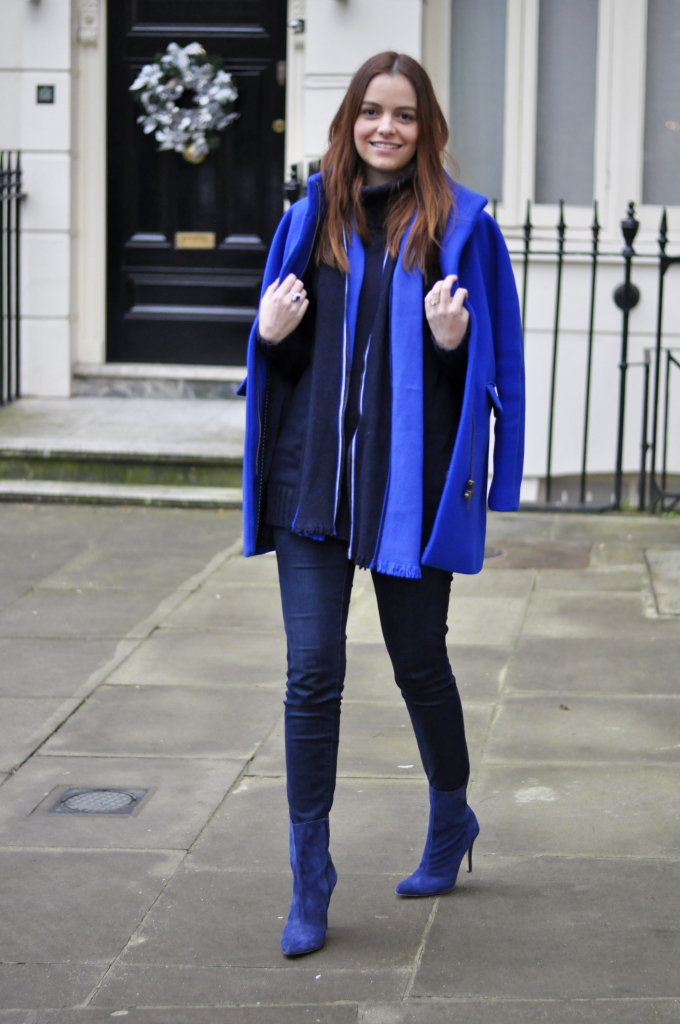 Happy Friday everyone, usually we love Fridays but this week it only means that the hubby will be back at work on Monday … Not sure I love that. Anyway I hope you all enjoyed your holidays and the sale, I haven't got much on my wish list at the moment I am letting winter go and waiting until February to get started on my Spring/Summer purchases. I have a few summer things on my list though … I will be clearing and selling a lot of things from my closet this month to leave space for the upcoming season.
I love a good blue look (if you know me you know my two favourite colours are blue and pink) I bought that cocoon coat last winter and even if it is brighter that usual I manage to wear it this winter too! I paired a simple look with a few statement pieces. You will often find me wearing a thick roll neck and my favourite pair of jeans at home but sometimes if I have to go out for a meeting or errands I don't always feel like changing but I want it to look a little nicer so for this look I have added my bright coat and a bright scarf from J Crew too and those cute booties. I got them from Nordstrom a while ago and wish I could have them in every colours, how good would they look in Grey or Blush?
I hope you like this look, I have put a few similar or exact product underneath make sure you check them out!