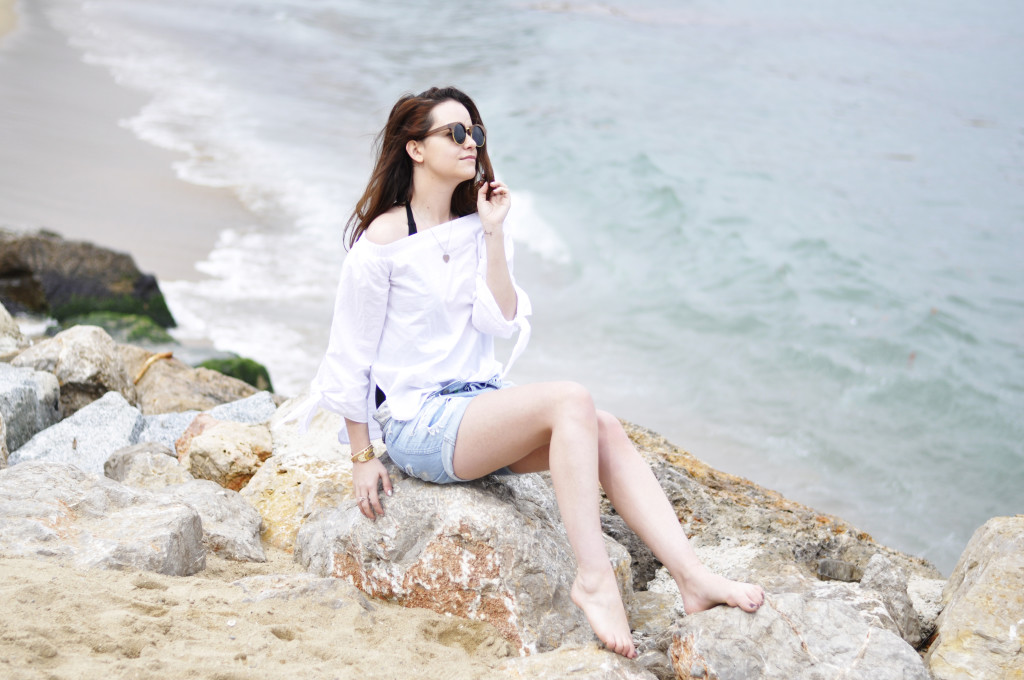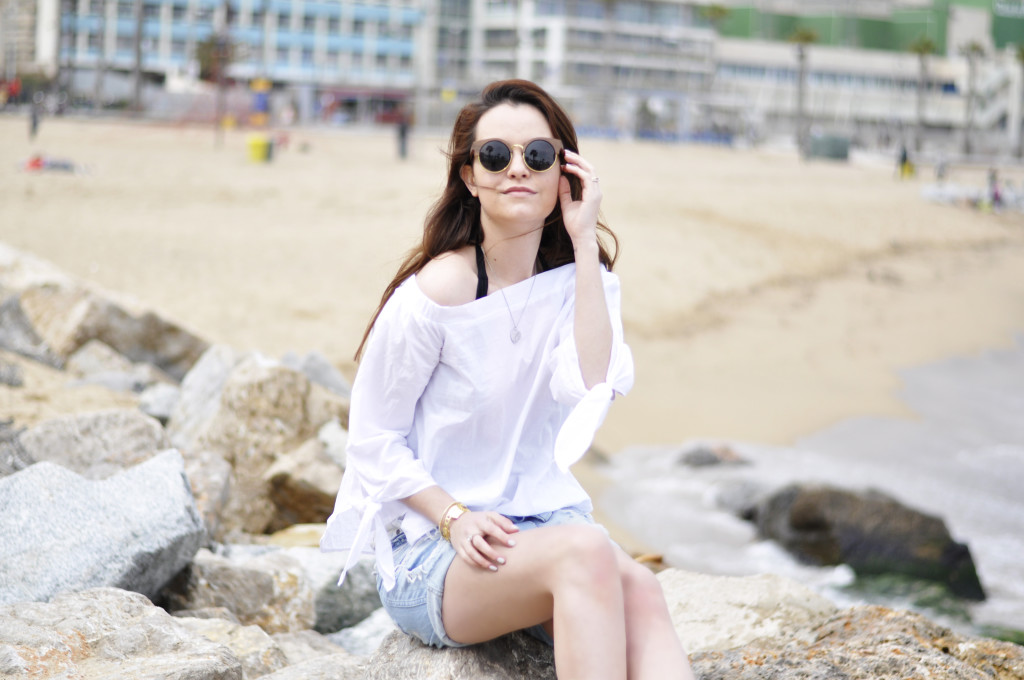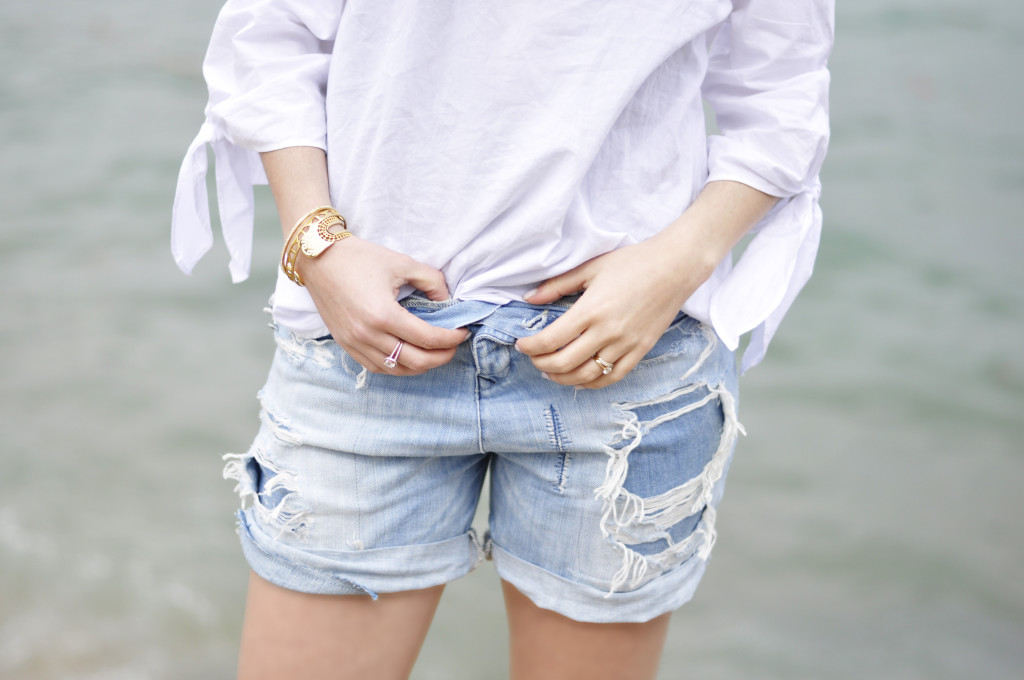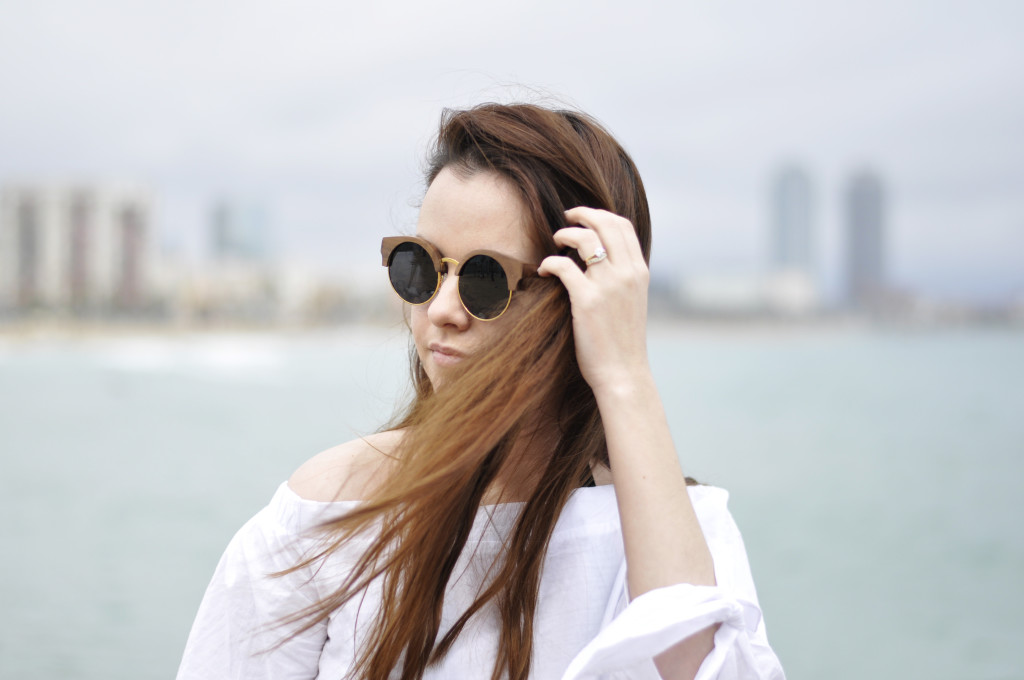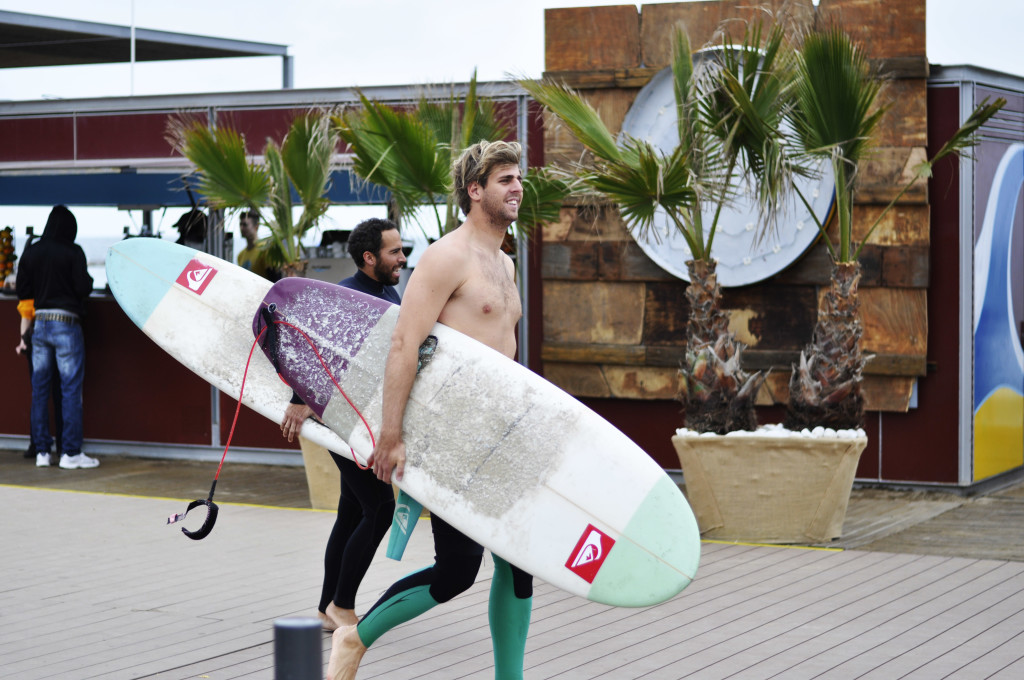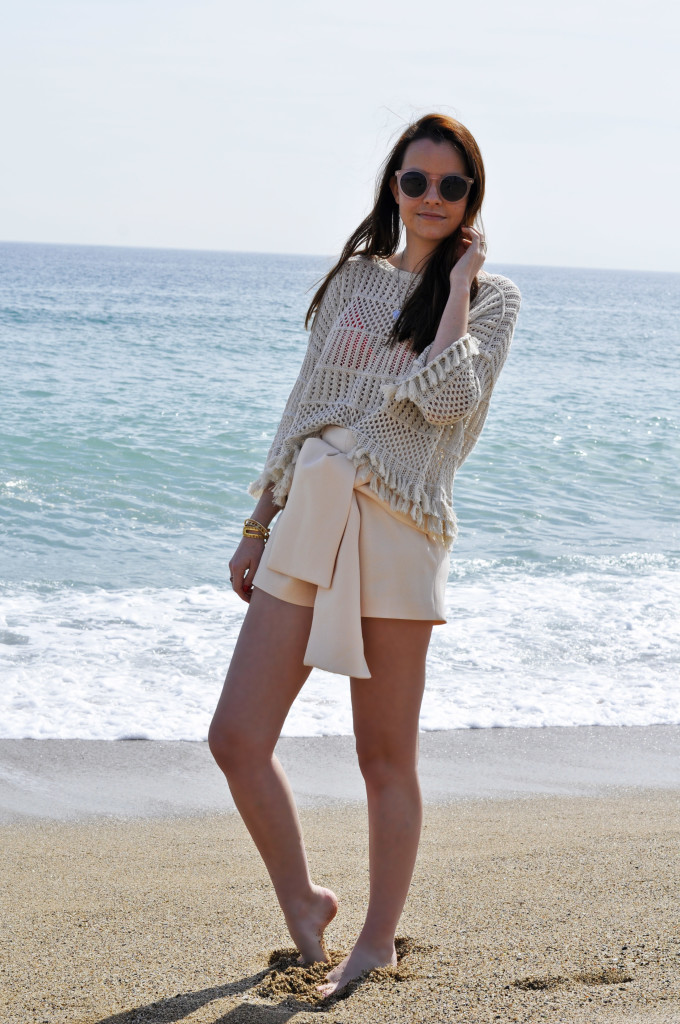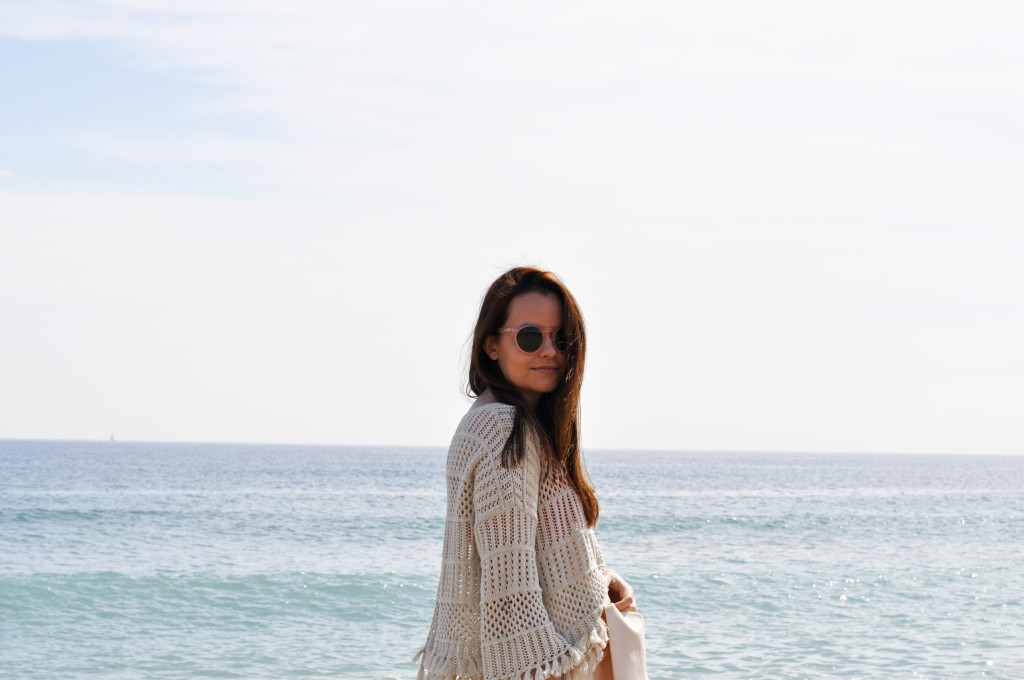 Spring is finally here and hope it's staying, we are having an amazing weather here in London and it feels really good walking without a coat and enjoying the Cherry blossoms in the parks.
I am sharing two of my go to looks for this season, I love wearing casual clothing and feeling comfortable and simple so this Tibi off the shoulder top is perfect for summer days and a cool pair of boyfriend denim shorts from Maison Scotch is exactly what I go for on a cool day!
Second look is a bit more fun, I paired this gorgeous fringe jumper from Autumn Cashmere with this gorgeous pair of shorts from BNKR, obsessed with their entire collections and brands, Australian brands are a must have at the moment go and check their website out you will find some stunning pieces.
I also wore this jumper with a cute pair of white denims and heels it was super cute and the shorts will also look super sexy with a silk white camis top and peach heels ….
Happy almost Friday …
xo S.
Wooden sunglasses: Finlay & Co, Pink sunglasses: Bailey Nelson
Both looks are ℅