When I say Luxury Sportswear do you get as excited as I do? Today I am sharing one of my favourite place to shop for my Yoga outfits, as you may know I love yoga and although sometimes life gets in the way I try to force myself to stick to my class once a week. I love the people I meet there and my teacher is super amazing she really is there to insure that everyone is listened to when it comes to what they can or can't do. 
I used to do ballet for years and when I left for England I stopped every activity and my back is now suffering, so exercise is something I want to focus on and not only just for toning the body and so on but also for some 'me' time.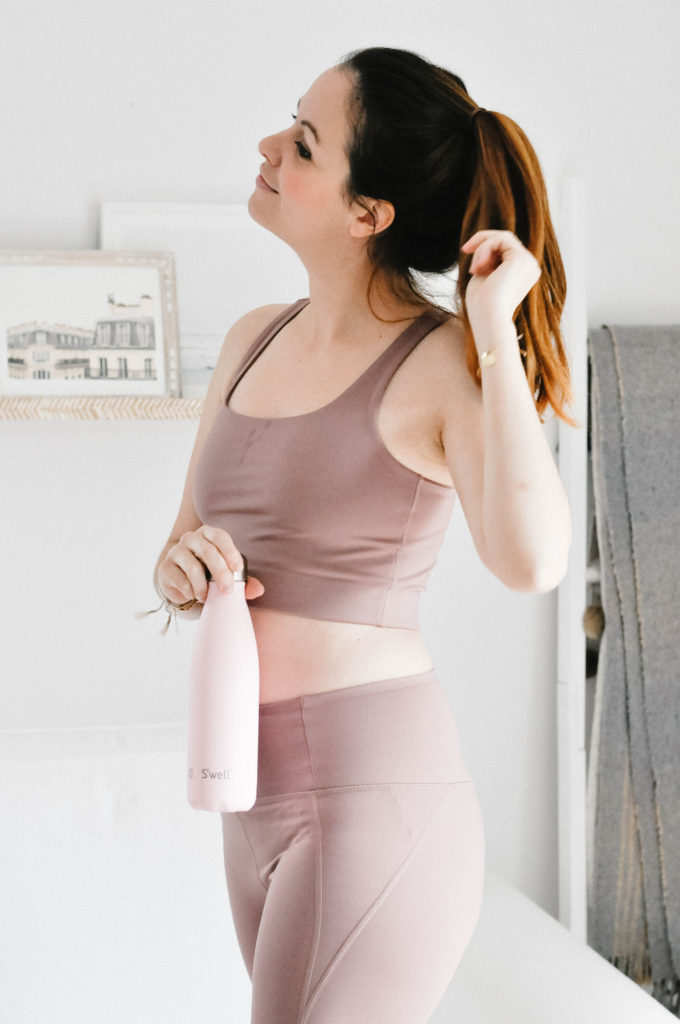 Christmas is around the corner and with Black Friday coming this week I wanted to share with you a few of my favourite pieces from The Sports Edit, I love to do gift guides but also love to share the actual product on me when it comes to a few things. The Sports Edit is now one of the leading go-to destination for carefully curated premium activewear since 2015.  They focus on four key areas – running, gym, studio and lifestyle. Within each sector their product focus is on high performance and enduring quality across a diverse range of brands, some established, some emerging.
I am all about sustainable gifting this year and also gifts for the healthy mamas (or any ladies for that matter) I just feel like as a mum I need to get a few great products to get me going. Plus who says you couldn't look stylish whilst exercising. Every time I arrive at my class (bare in mind my class is in my village hall so I am the youngest) they all always comment on my looks haha I arrived last week with this outfit nice and pink with my bottle and everyone straight away went 'oh new outfit S' hahaha
ps: I also wear my yoga attire for cleaning and clearing and food shopping (no judging but I love the quality, it keeps me warms and it's really holds everything tight).
So let me share first of all the look that I am wearing, it's a brand called Girlfriend Collective and although they have so many brands to chose from I really loved this one, there was something about the colours of the outfits that just made the difference for me and on top of that I had not heard of them before so I felt that it was nice to share something new with you all. You can find the Compressive legging  set in Moss in here. and the Paloma Bra here. I will share bellow some other of my favourite from the brand but also different brands so you have a feel for the shop. Love this green colour for the holidays …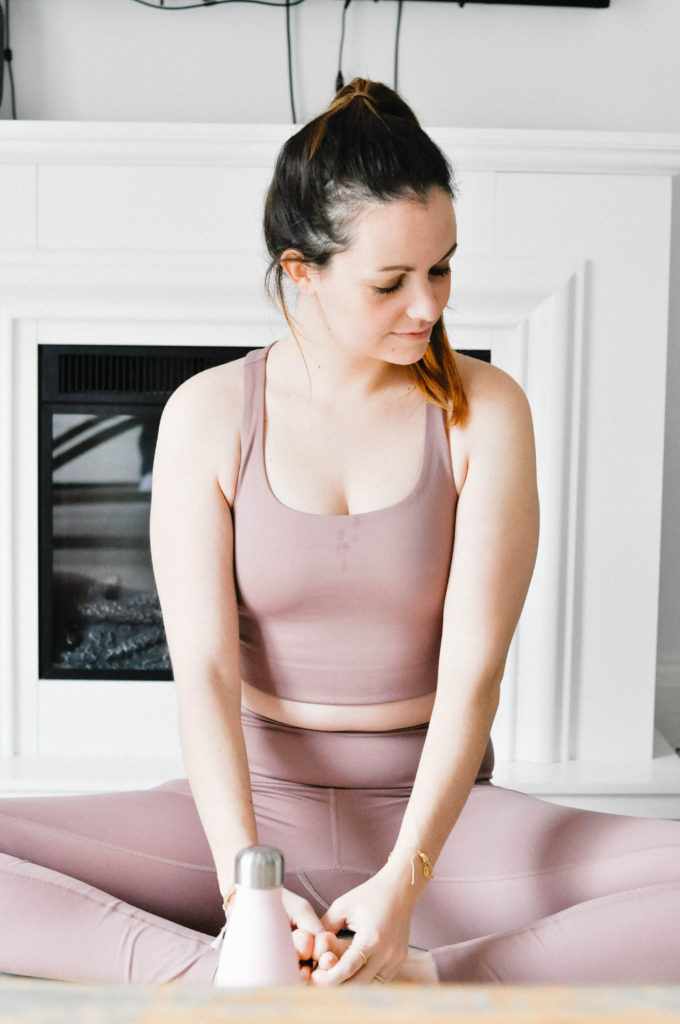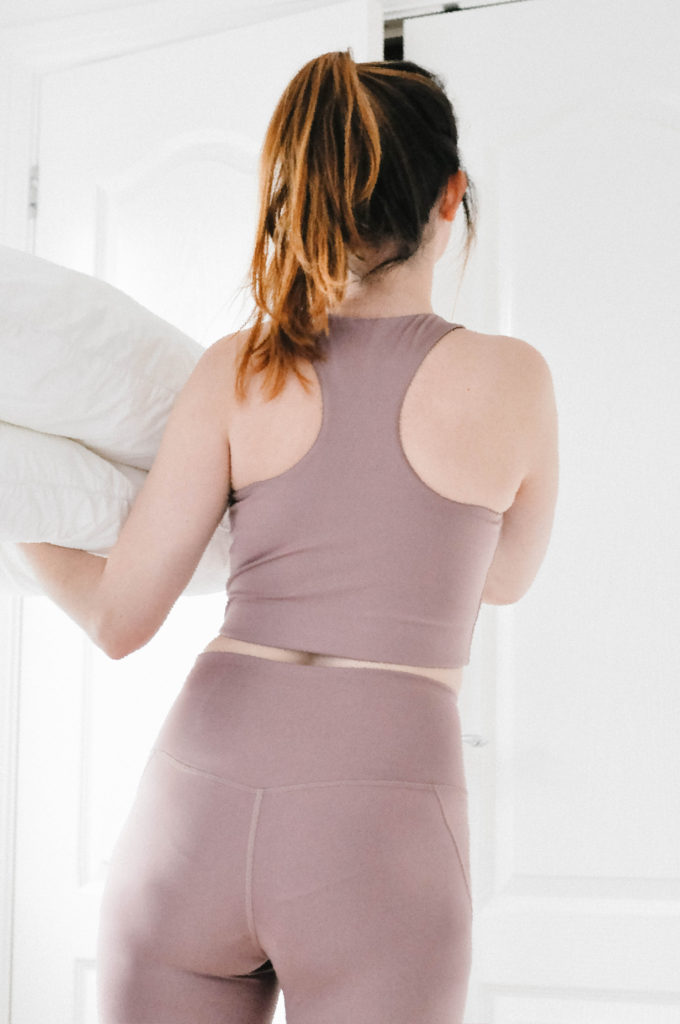 I don't go anywhere without water ask anyone I get very panic like if I don't have water with me and I drink a lot during the day, at least 2L is essential for me, you can find my
S'well
bottle here
, I am so in love with the brand they have wonderful colours so it will fit all your looks and they are really great quality. Being happy in your body is a massive thing, whether slim or curvy who cares right? as long as YOU are happy in your own body, so maybe this season instead of forcing ourselves to stick to 5 times a week at the gym or running under the rain let's fine an activity that suits you, something that you are gonna enjoy going to, go with friends and also get a cute outfit because for me if I don't feel good in my clothes I won't have the motivation to be active … being active is important for the heart, the posture and also the core muscles that with time will feel stronger.
Why not put one of those in your Christmas list this season?
This post was brought to you by The Sports Edit but all opinions are my own 
xo