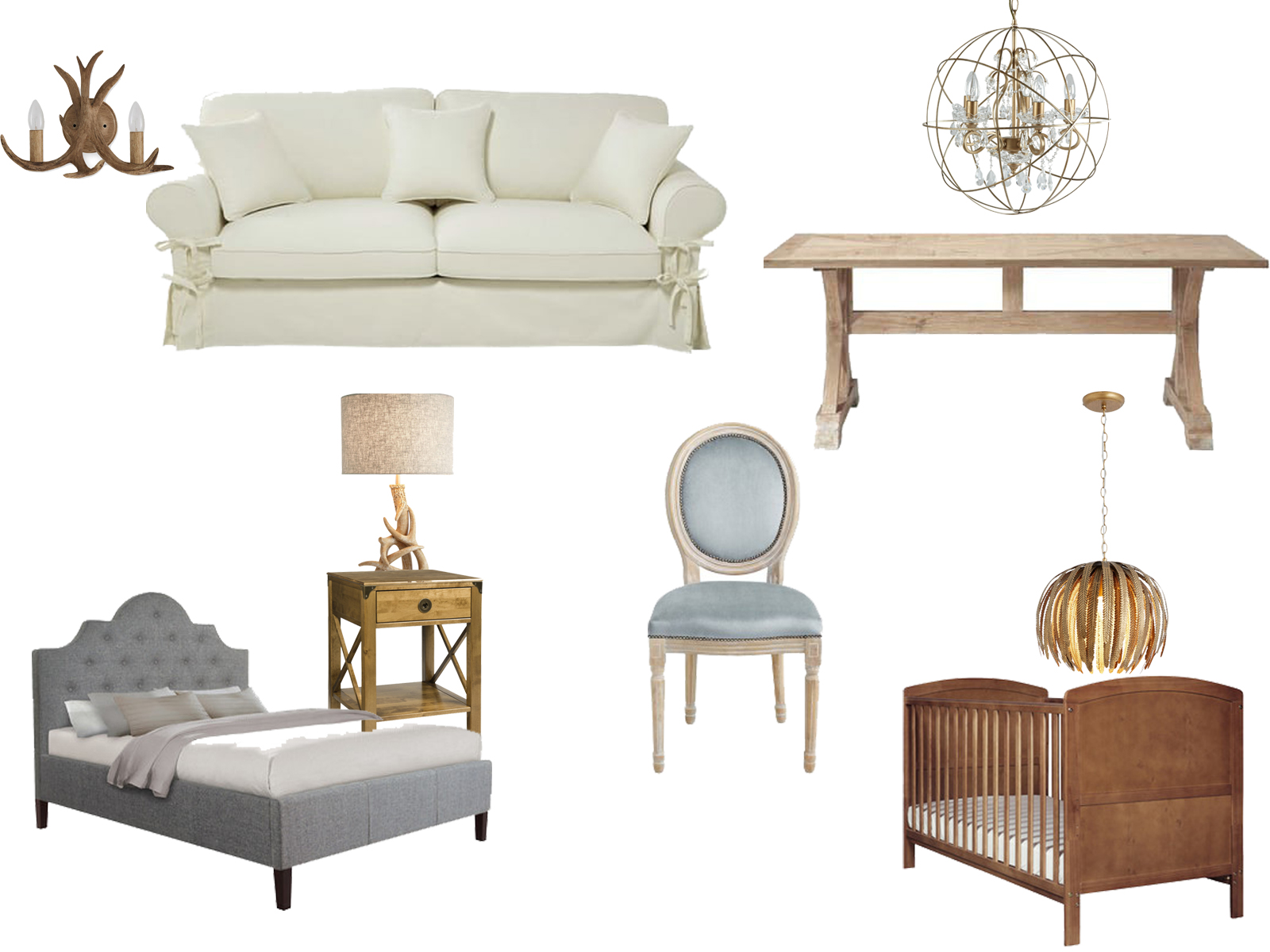 Just a quick hello today to share this little home inspo so you get a vibe of what the house will feel like once it's ready! I have tried modern, old fashioned and so on but this time we are going to go for rustic chic, I am loving the white walls and a lot of windows to give light in the house and also make it feel bigger than it is with neutral colours.
I am adding a few touches of wood to make it warmer and also because in my wildest dream I would live in a chalet in the Canadian mountains with a moose as a pet hahah (oh Moose great idea for a dog's name though ahah)
We ordered this sofa (well thanks grand ma) it's coming from France so it will only arrive early December but I can not wait, I know some of you may think white is going to be a disaster with a kid and maybe a dog but I am convinced I will make it work, having a family is the best thing that happened to us but we also that in the process you should not loose yourself and therefor the house will reflect our style and baby will adapt himself as much as we will adapt our lives to him!
The dining table is my order list as well but have not had a chance to order it yet, the bed is up (you maybe have seen it on snap) I am loving it!
The baby's room is getting delivered in a few weeks (thanks to Silver Cross) more on that coming soon can not wait to share the full look with you it's by far my favourite blog project ever!
Hope you like the home feel!
xo S.
Sofa: Maison du Monde (they deliver in the UK), All lamps: Next, Dinning table: Maison du Monde, Bed: Wayfair, Bedside table: Swoon editions, Chair: My furniture uk, Baby bed: Silver Cross