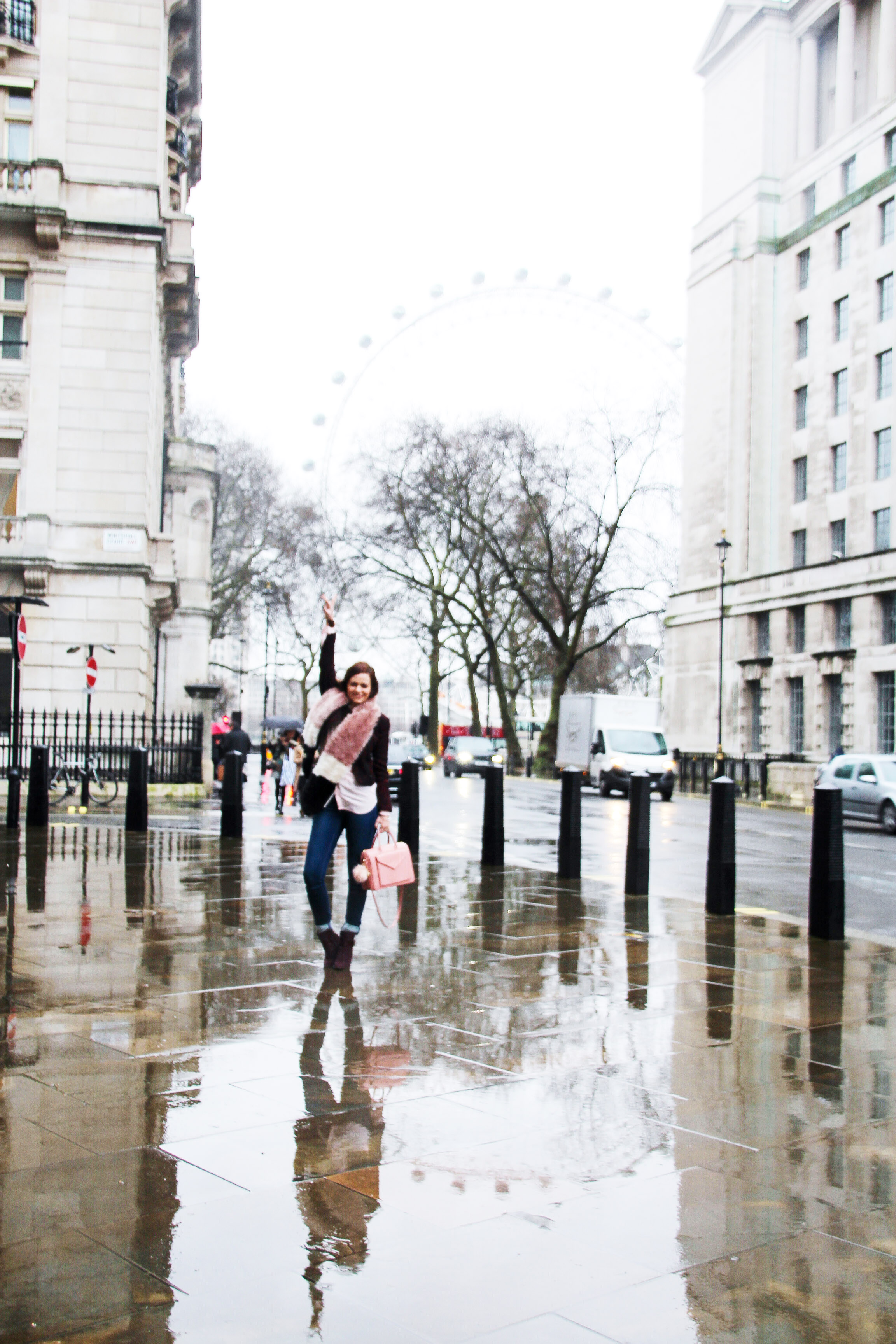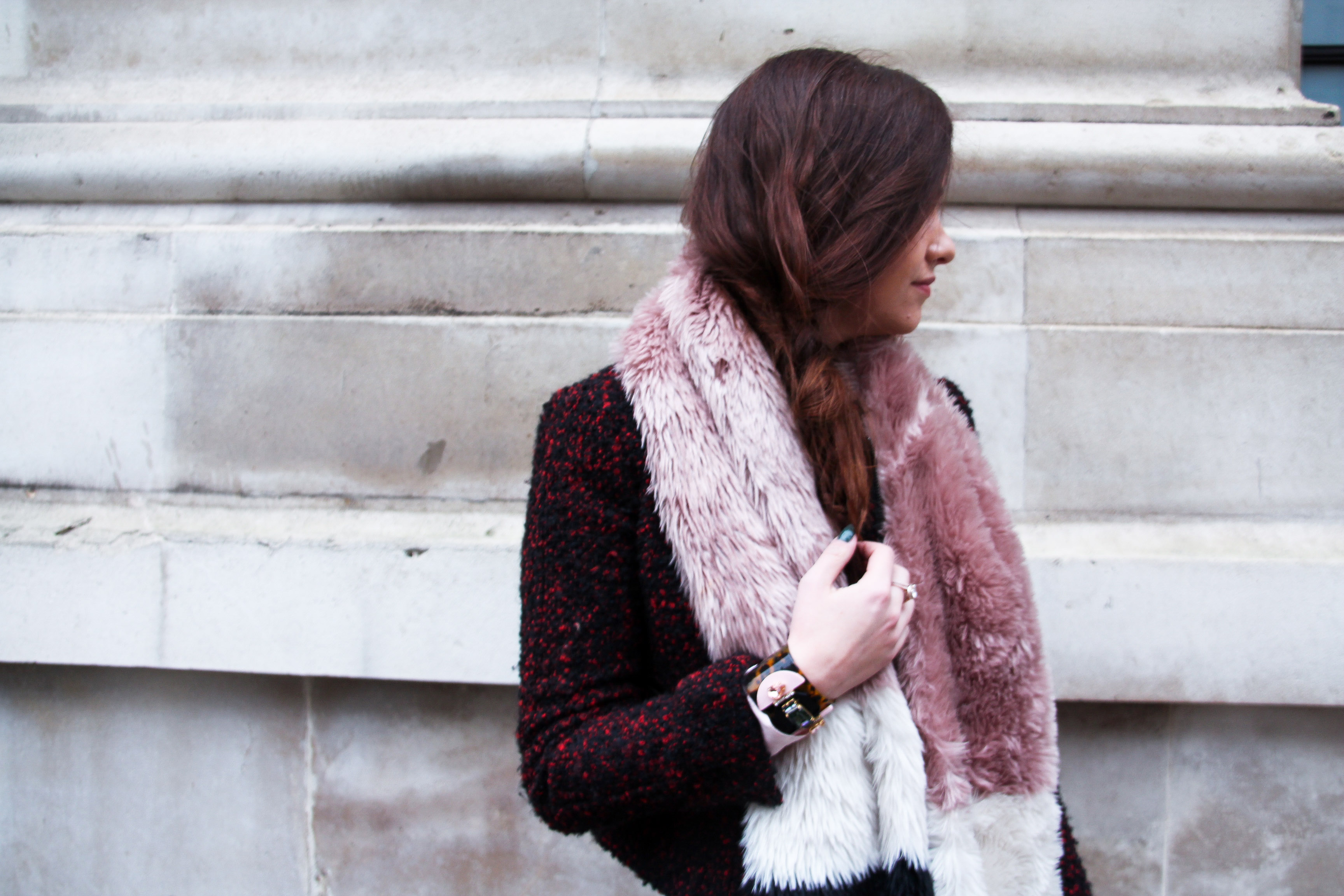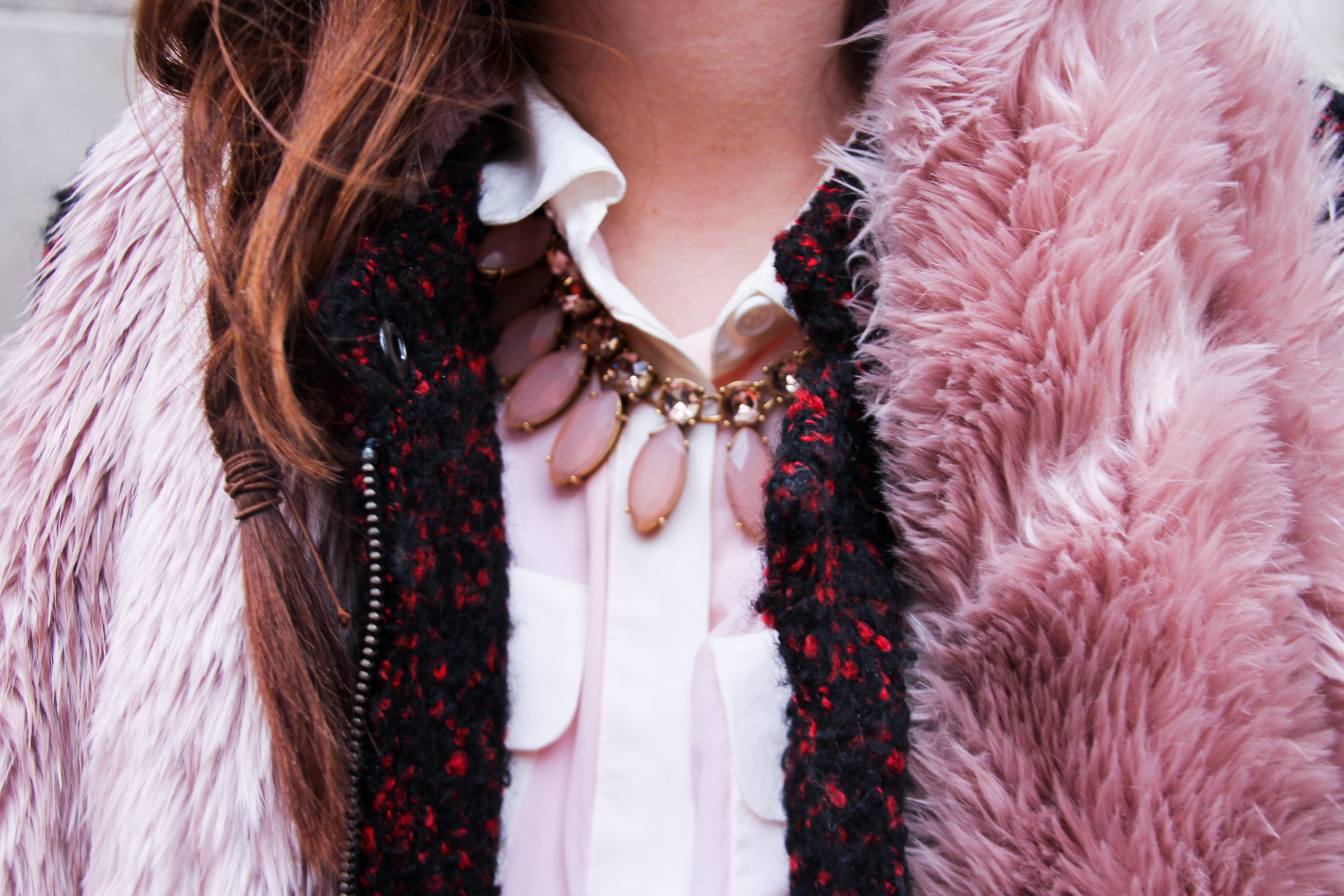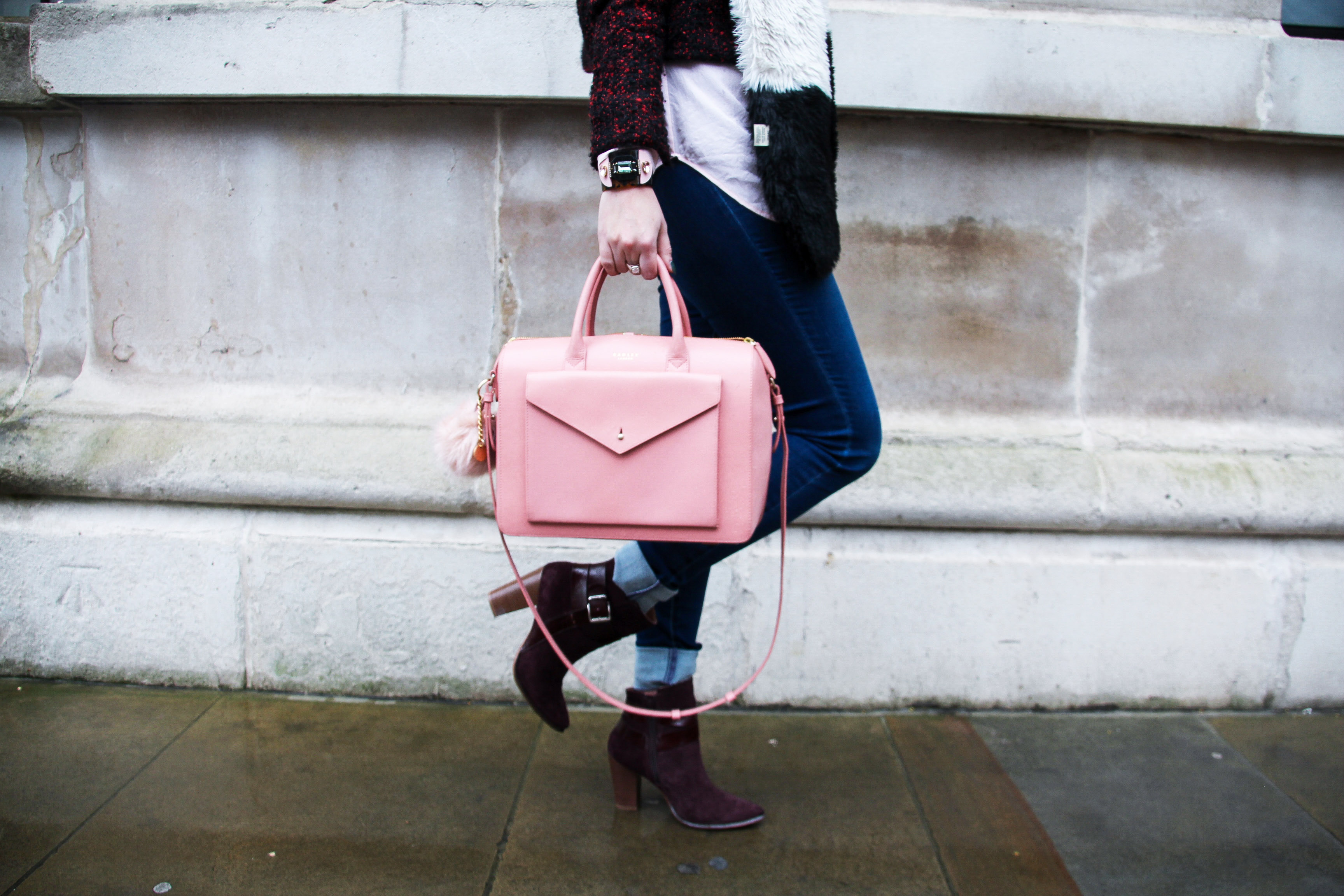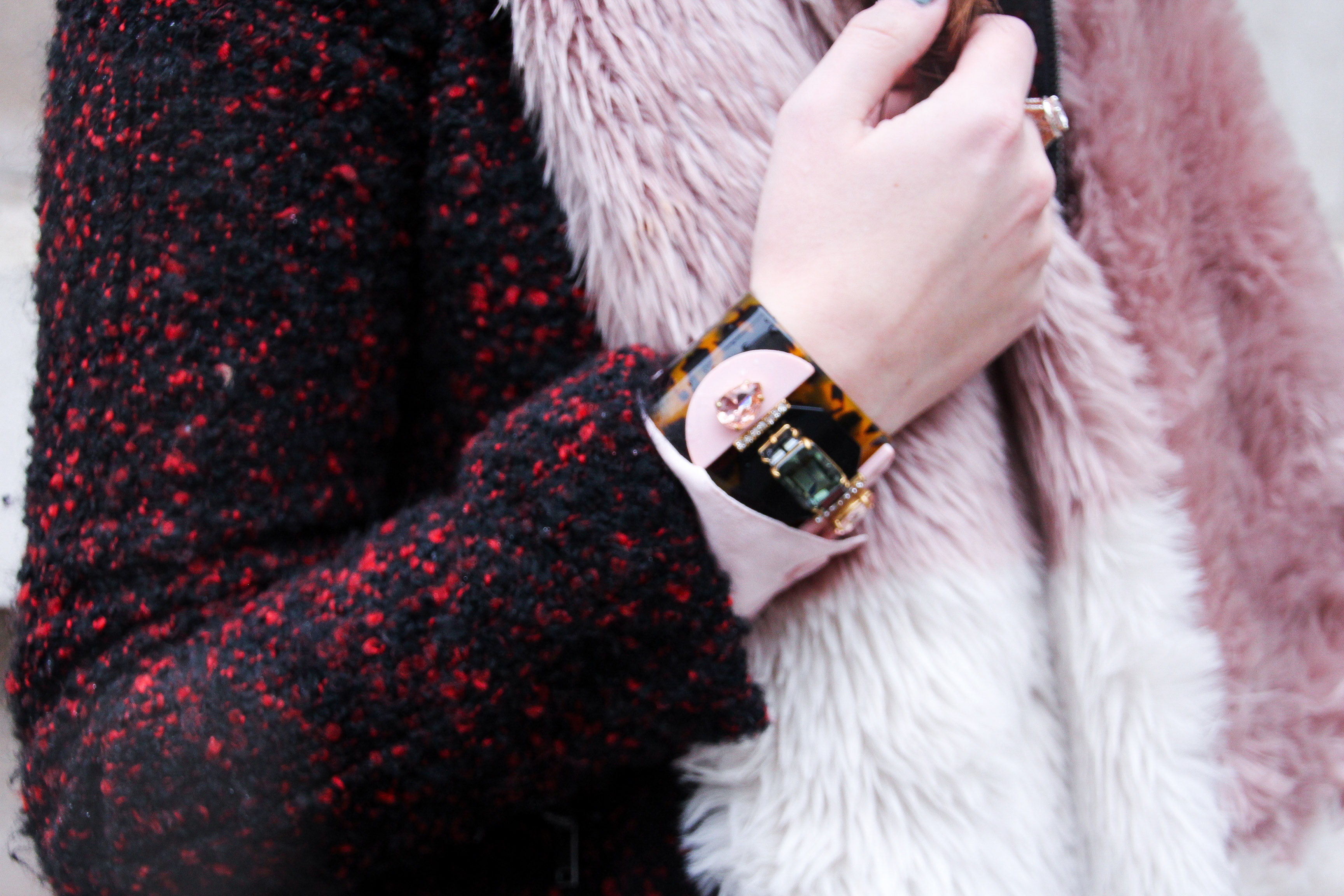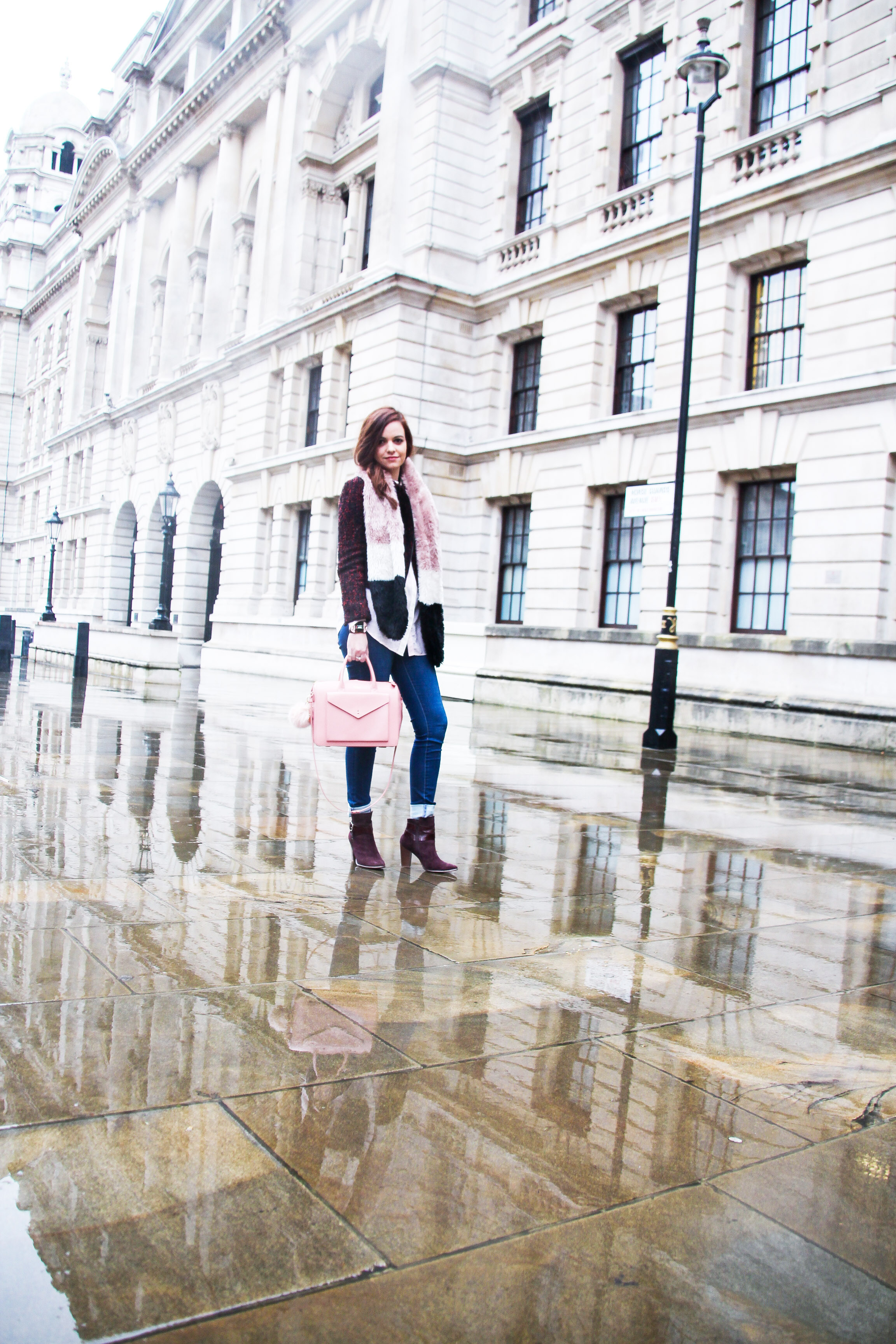 Good morning and happy Monday (just kidding who likes Mondays anyways)
I am sharing a cute pink look with you today, I wore this at London Fashion week and me and Danielle (Fashionista Barbie) got soaking wet we were so tired, it was the weekend, we wore heels all day we ended up sitting down in a restaurant for a good old pizza (best ever with this girl)
Anyway I love this area, took me a while before realising the London eye was behind me … must be so cute in the summer expect some more shoot over there.
Thanks to Danielle for the photos!
Blazer: Banana Republic, Blouse: French Connection, Scarf: Maison Scotch ℅ , Bag: Radley ℅ , Bracelet: J Crew, Shoes: Warehouse ℅, Jeans: NYDJ (best ever) ℅
Thanks to Forward PR and Sassoon UK for my amazing messy fishtail braid (obsessed)
xo S.