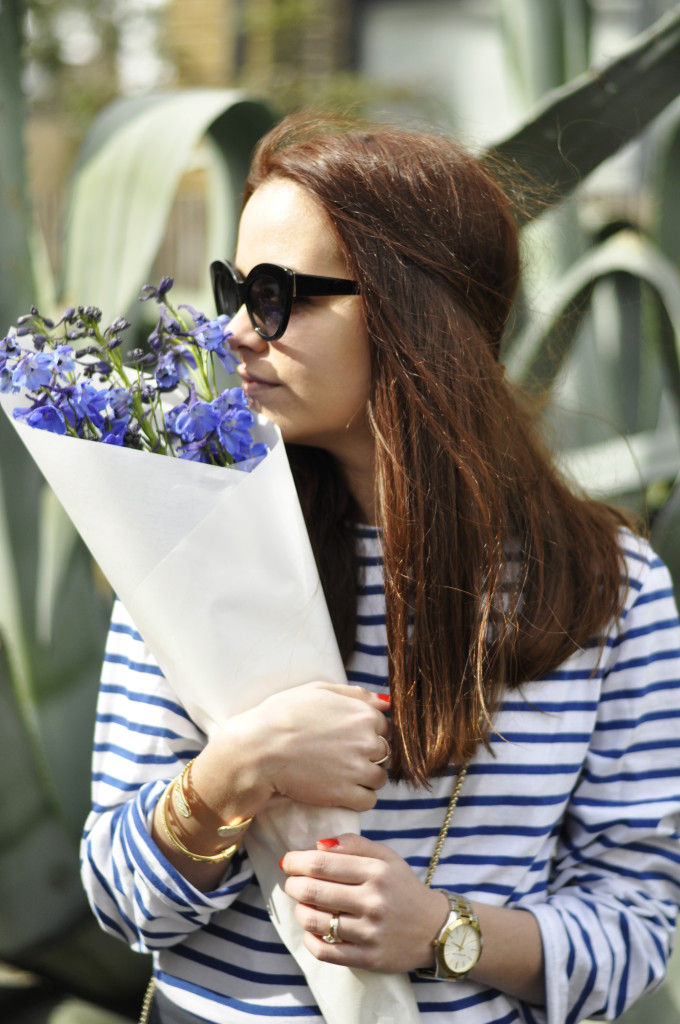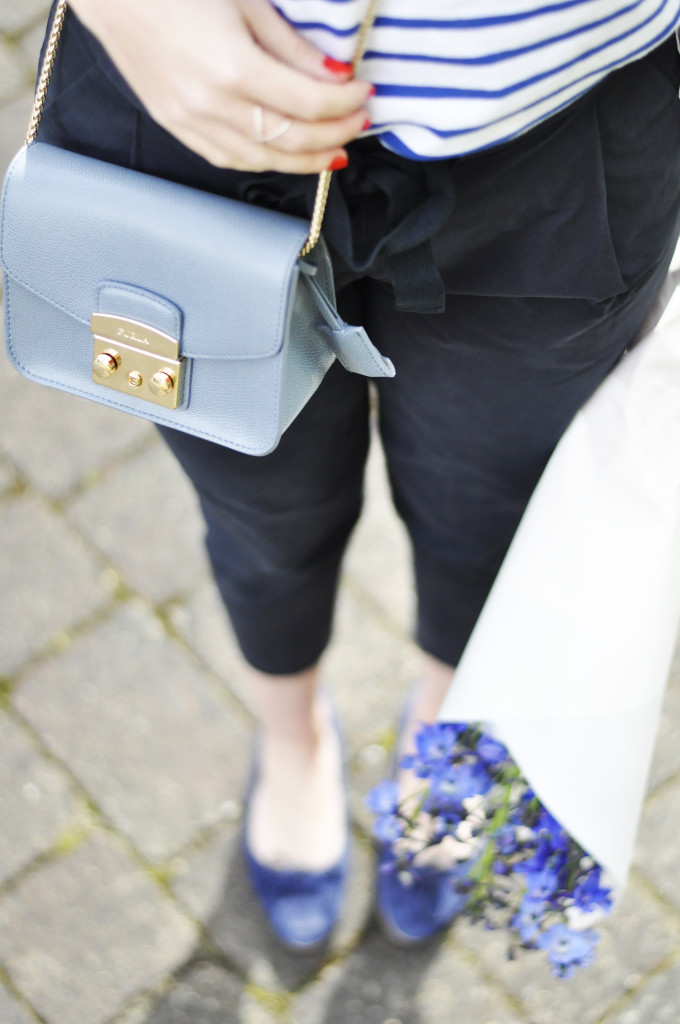 I love a good stripy top as a good Breton girl, born and raised and still in love with stripes.
This top is from St James, my uncle works in the company and we have always be super supportive in wearing our stripes!
I also love their knitwear collection ever so comfortable and last for years, I have one from my mum and it's still in superb condition.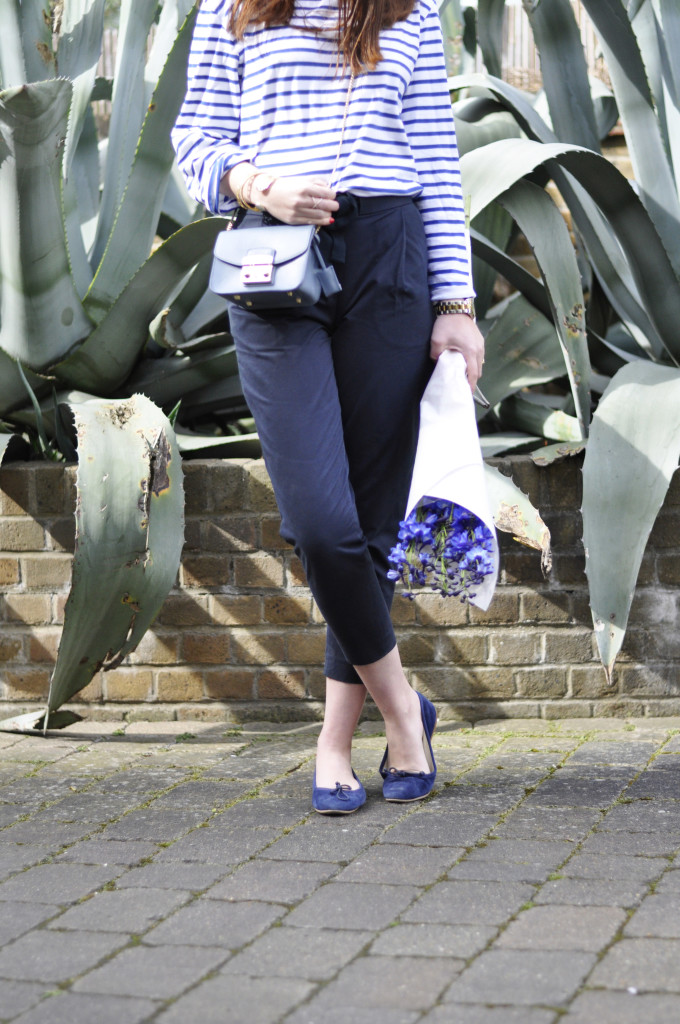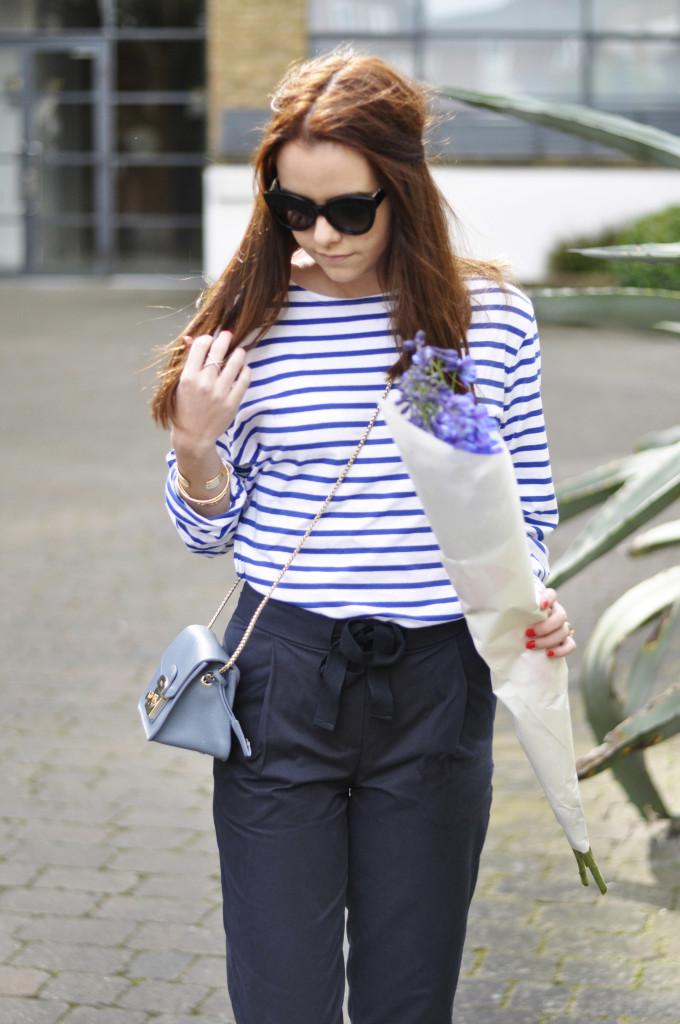 I thought I would make it look super French since I am French (duh) so I wore this cute pair of trousers from Les 100 ciels one of my favourite brand out there, they have the cutest pieces and the best quality. I am super in love with the shape of those pants and the little bow at the waist.
It was perfect for our Sunday walk a few weeks ago when the sun was shining, I still wore a navy coat over as it was chilly but it was just perfect.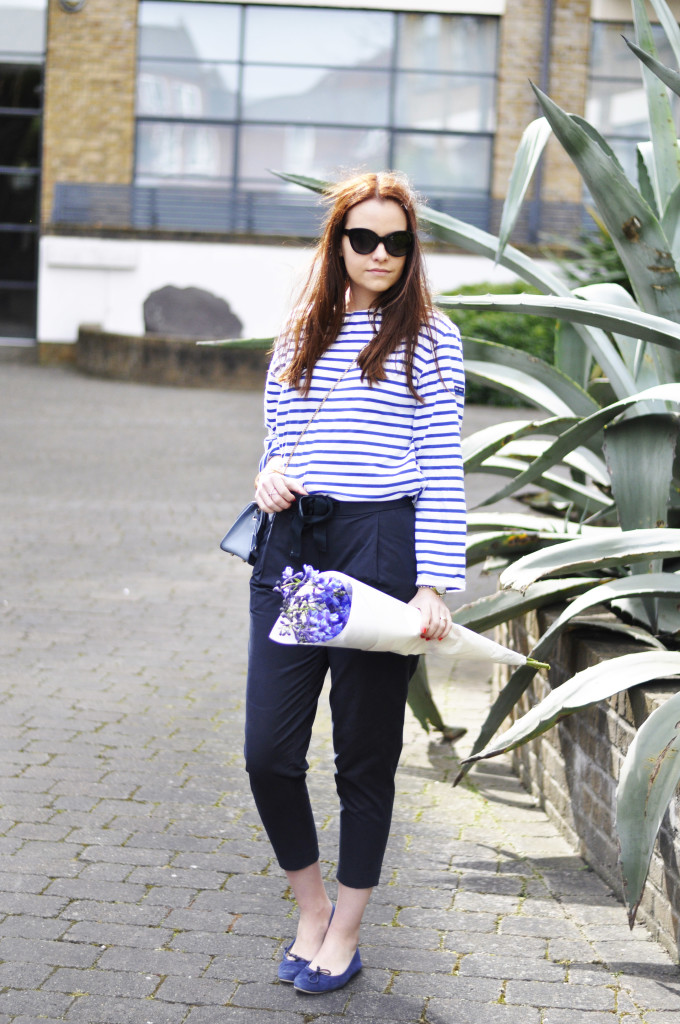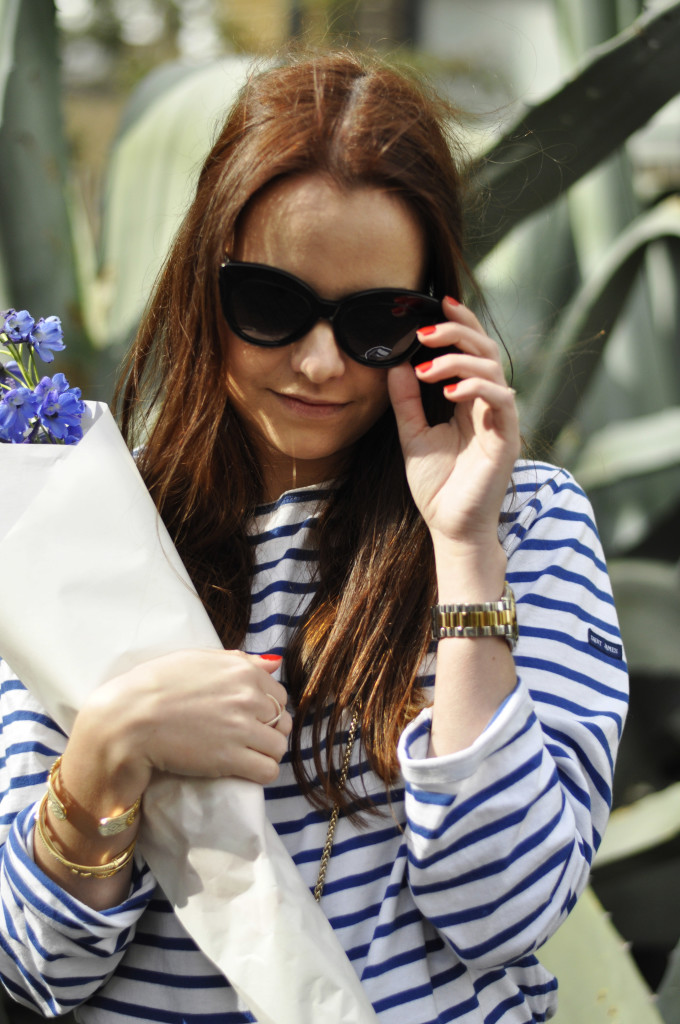 I bought my little bluebell bunch in town and felt like I was matching perfectly (a blogger's goal) just added a bit of red nails to give a pop of colour for the fun.
I hope you like my Frenchie look!
xo S.