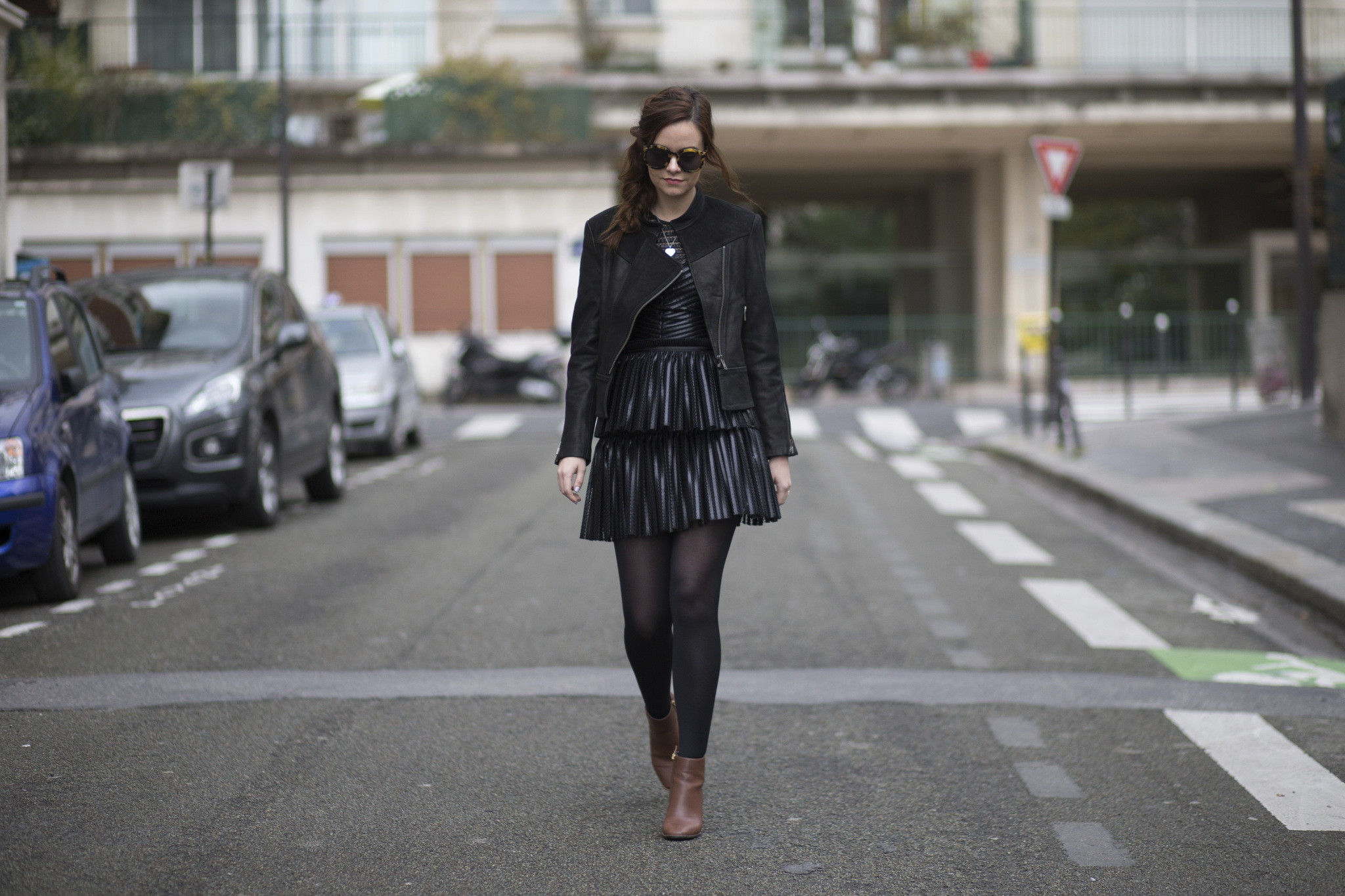 I think Spring is arriving slowly … we had a wonderful sunny (chilly) weekend and I am pretty sure according to my social media that everyone around the world had a little ray of sunshine.
Today I am sharing a look that I put together in Paris at the ShopStyle social house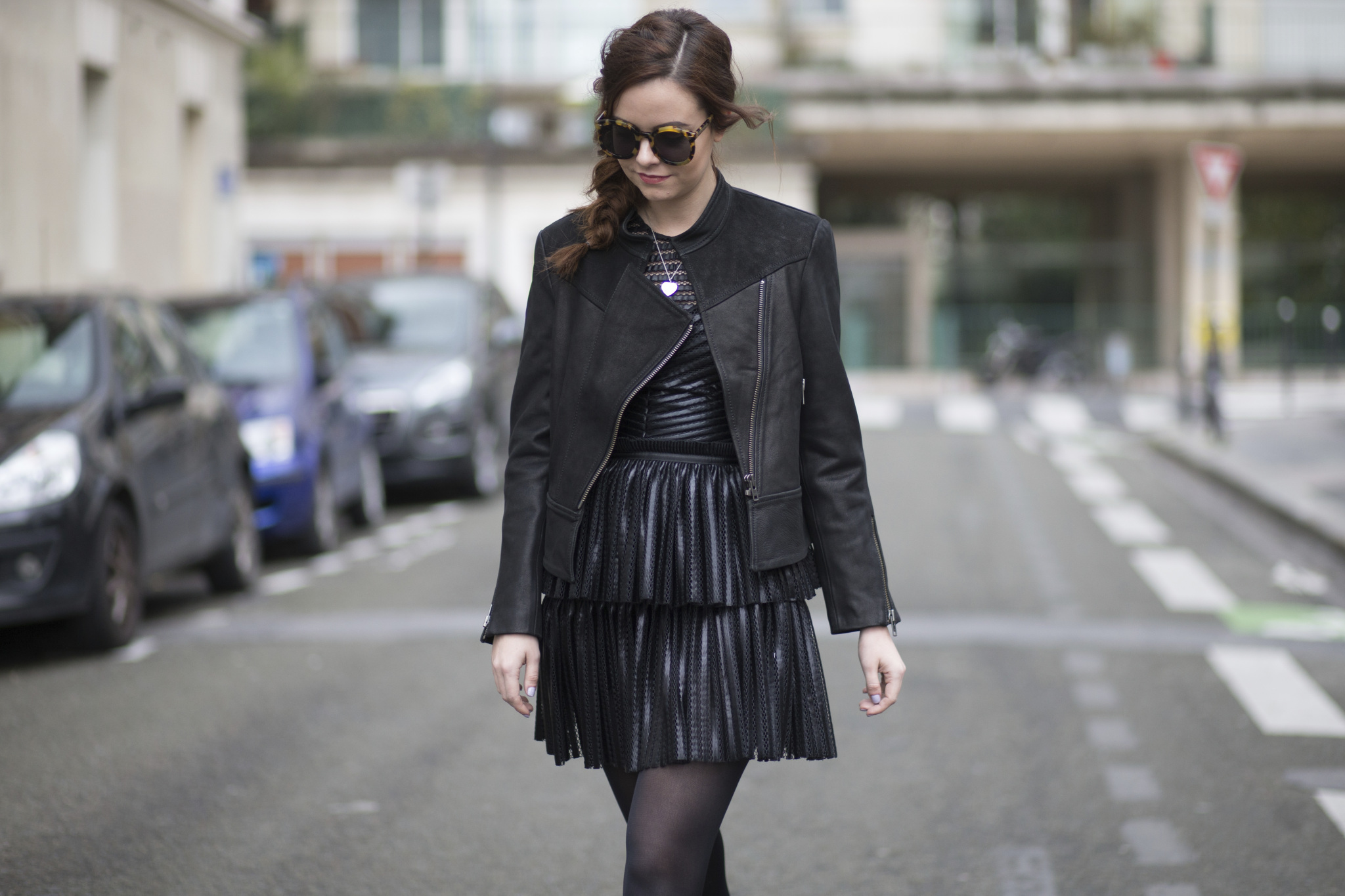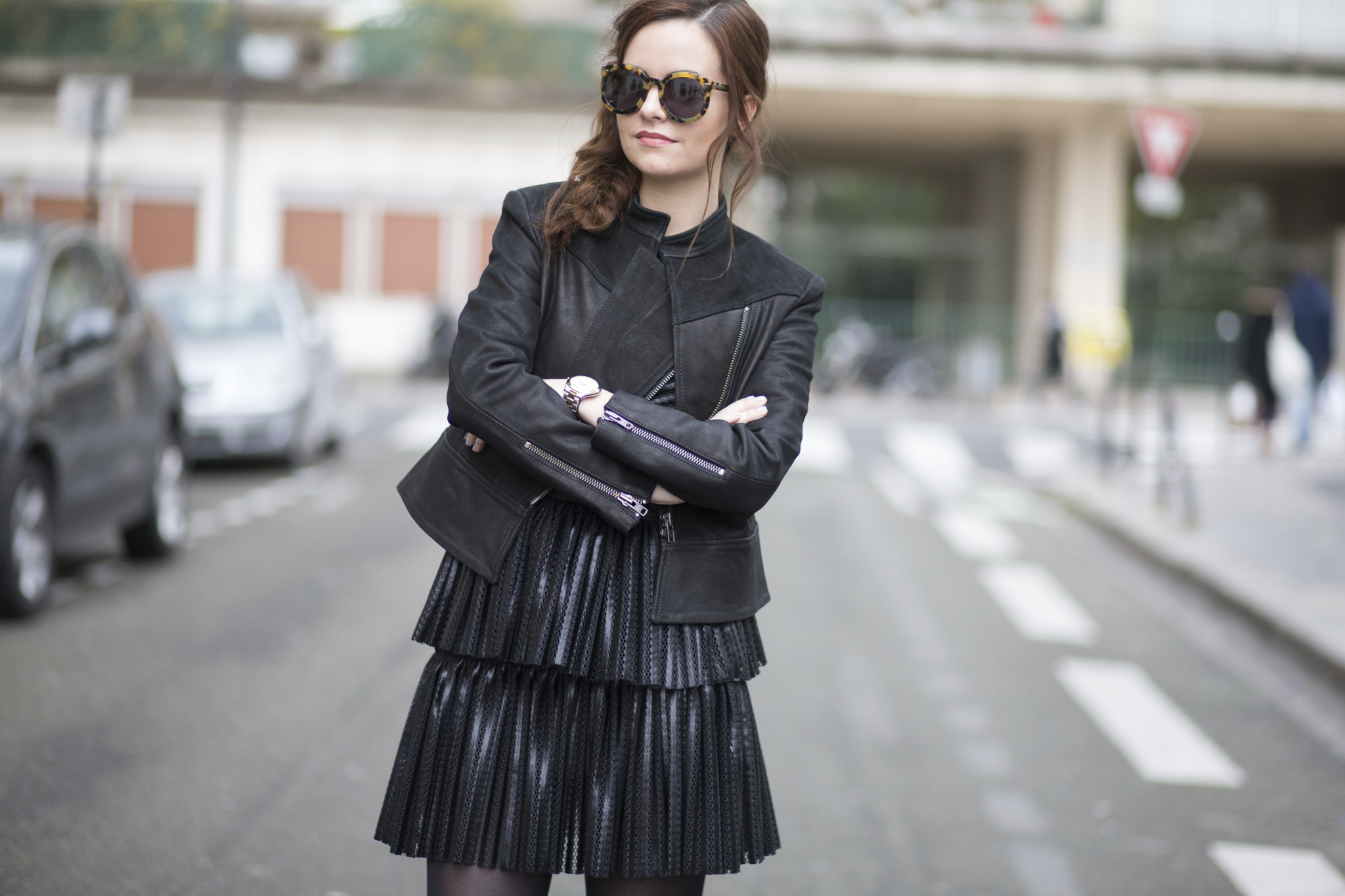 The few days in Paris were really cool, I did not have many shows/presentation so I actually enjoyed staying at the social house and of course trying out pretty much everything in the showroom closet.
I picked up this Maje dress that I love, although I gotta say get a size up I am usually a 1 and this was a tight 1 (or I had way too many burgers which is also a possibility)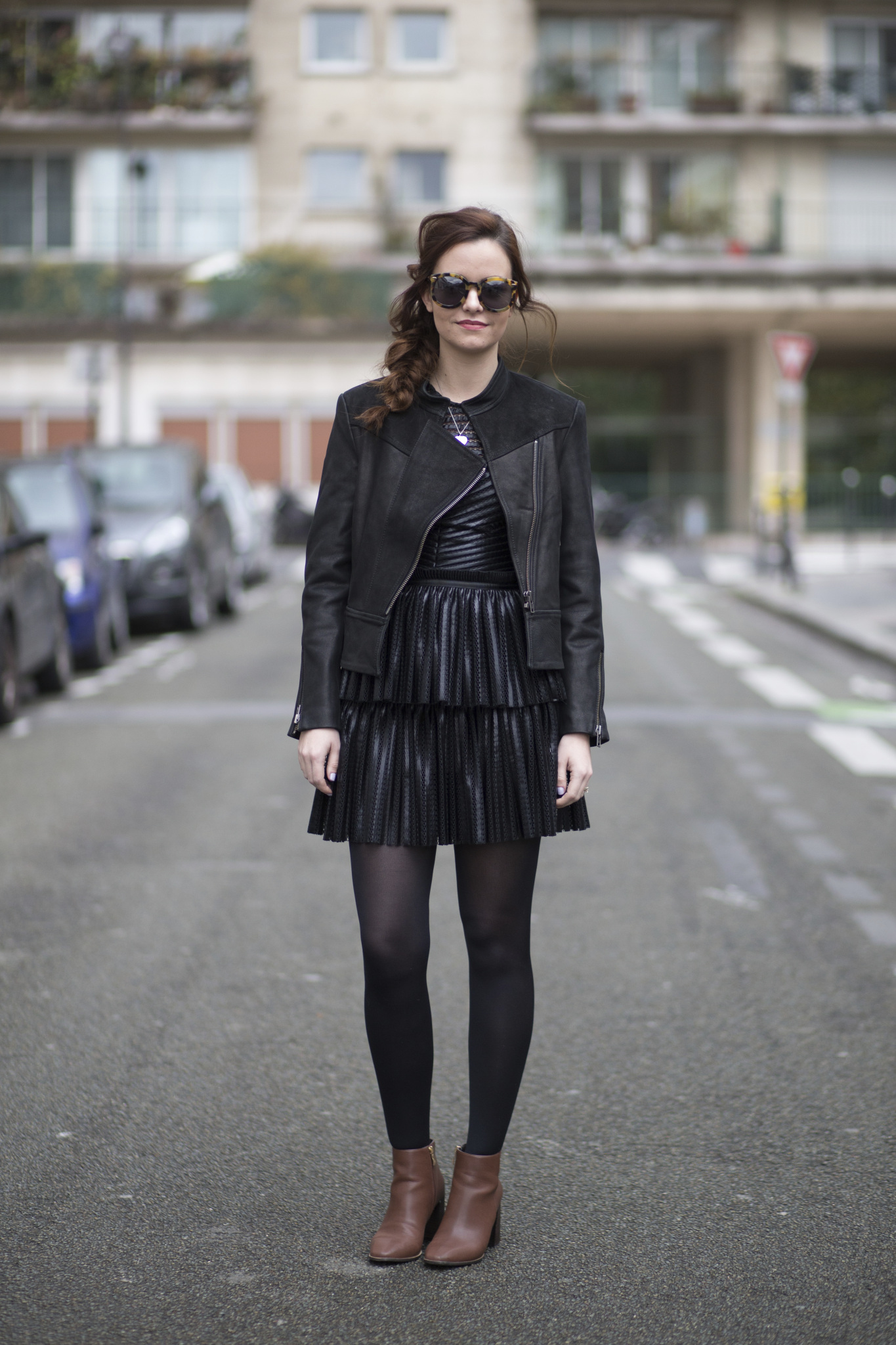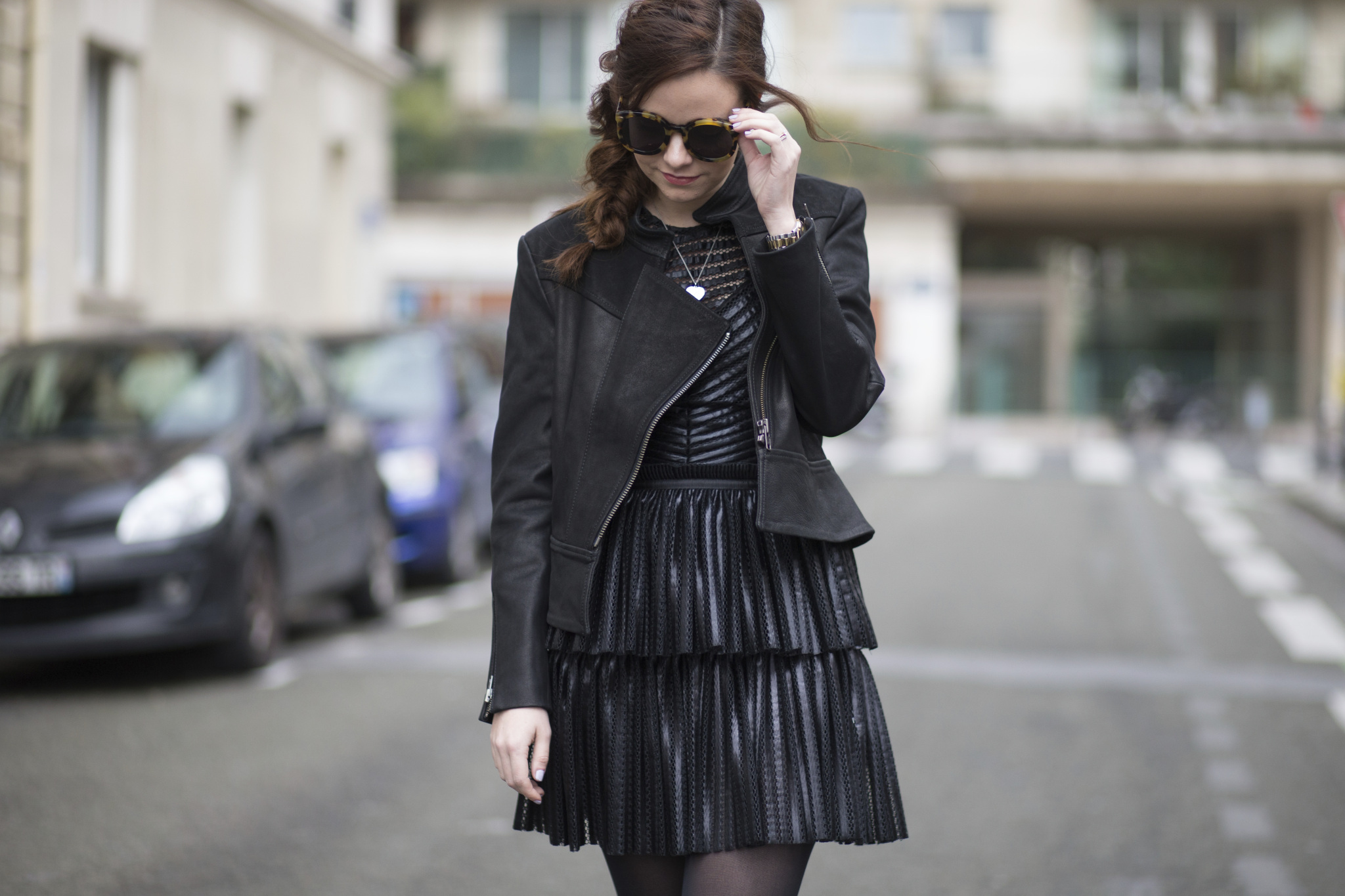 I paired it with a simple leather jacket from the Outnet and wore my cute boots from Next.
You can find the full look underneath make sure you check it out and if you want to recreate the look feel free to find the items in my list under here.
A big thank you to ShopStyle for having us in Paris and for their wonderful team and brands. Thanks to Maje, the Outnet and Next for my clothing.
Special wink to our favourite street style photographer who always does wonders thanks for the photos
(happy monday) xo S.