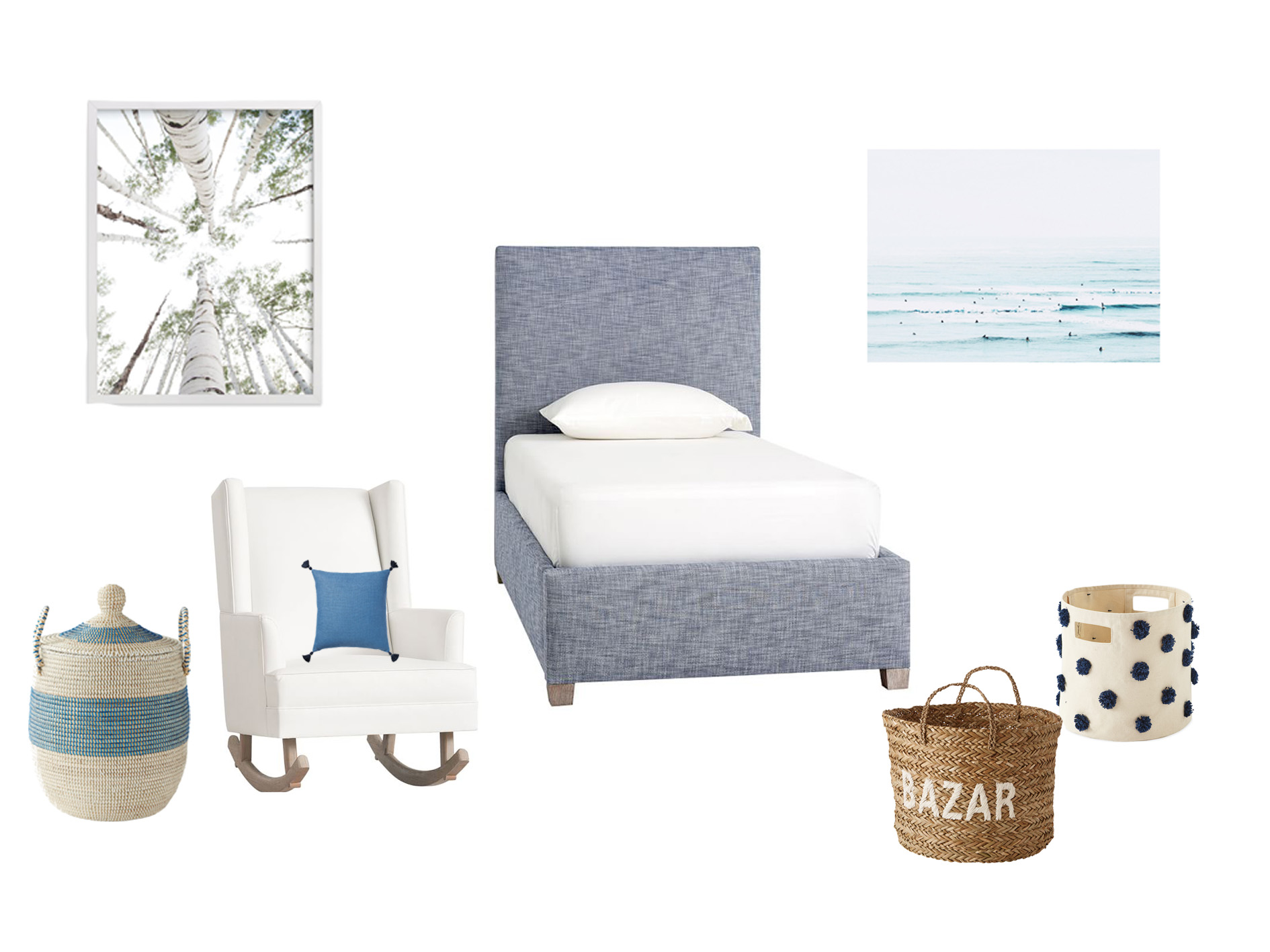 I really have this insane obsession for home decoration and interior design that I sometimes feel like I should have been an interior designer …
I mean I am not bragging and saying my style is great and people would want to follow it but I do just love doing it, create mood boards and go to people's house and imagine 'what would Sylvia have done here' hahah
I love this idea for a fresh and chic kid's room … obviously you can add a few more toys and kid's decor but I do love a good beautiful frame in each room that represents the family feel you know … so for us it would definitely be the fresh air and the spectacular views of the seaside .. Our go to for frames are Minted, Juniqe and Desenio.
I then love to add baskets and hampers for either the washing or to store toys (because yes they do take a lot of space) I find my favourite hampers are from the Basket Room, Pehr design, Maisons du Monde and of course the oh so amazing Serena and Lily. I remember going to their shop in the Hamptons and dying over everything I wanted but could not bring back in my suitcase (please Serena and Lily open a store in London)
This rocking chair is my all time favourite I wish Liam's room was bigger that was my long life dream when I was pregnant …
What are your go to shops for chic but reasonably prices home items?
xo S.