Afternoon everyone, hope you are all well! I am super happy to share with you the reveal of Liam's new bedroom. I was so excited to partner with some of my favourite brands for this reveal. First of all we were ever so lucky to receive this beautiful wooden house bed from a company called Cuckooland, we are a big fan and have often bought toys from them for Liam and for friends. We were super excited to be able to partner with them!
I wanted something in the neutral tones for Liam as the rooms are quite small and therefor was super happy that it fitted nicely and he still had room to play! It was honestly really easy to build within 1h it was done and it's really sturdy and so lovely to feel like you're in a little house without having a roof and making it too clunky.
I wanted this version of the Dallas Day bed as it still had railings on the sides and it just makes him feel safer! We are super happy with the quality as usual and my little man is the happiest camper ever!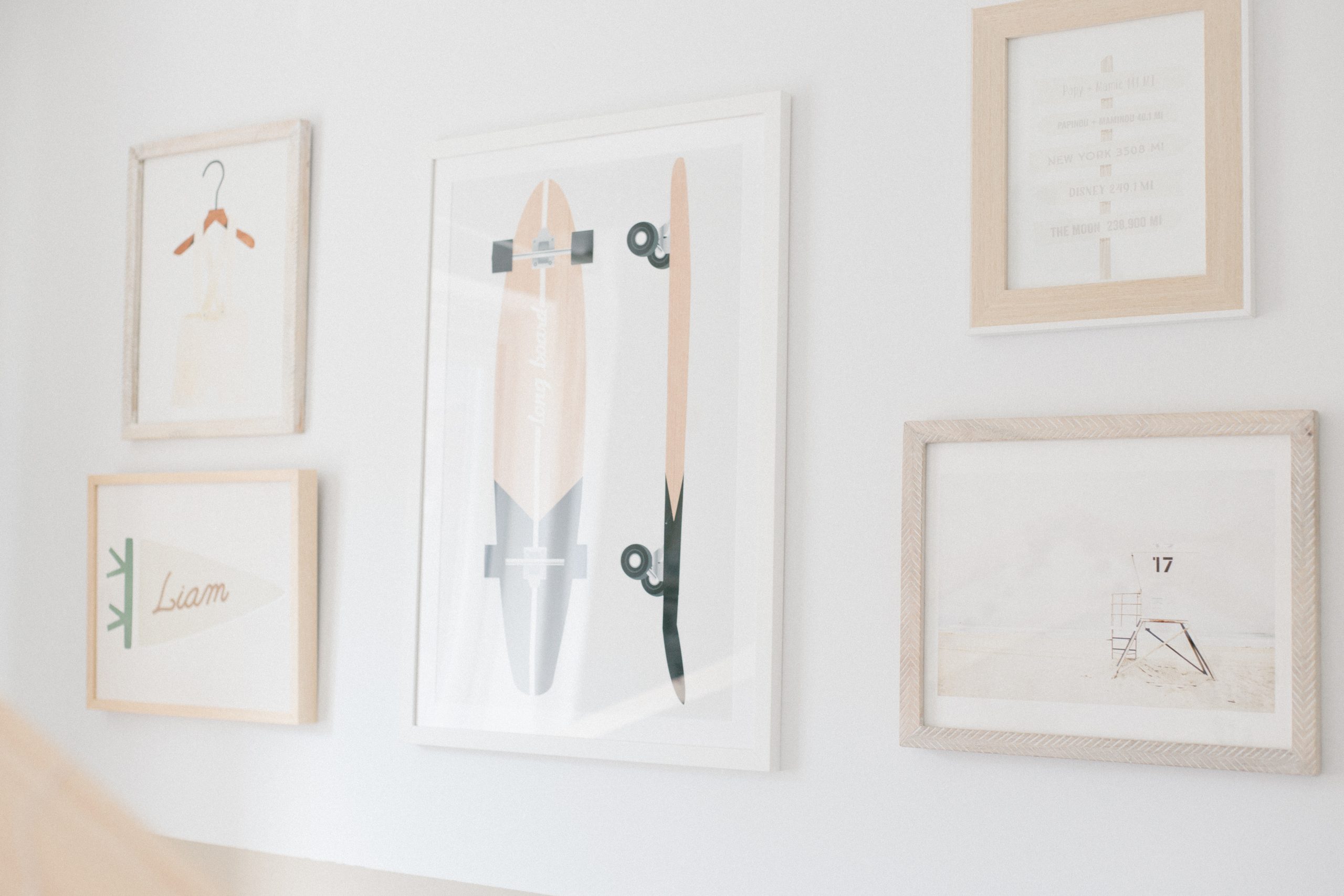 We added some prints above the panelling wall and one of my go to is Minted, they have some wonderful pieces of art for adults but also for kids go check them out!
I love being creative and craft so it's always fun to create personalised wall art! Have you ever used
free illustrations
to create your own personal touches to a room?
They're fabulous and you can always print them at home and it makes such cheap decorations or even personalised presents!
Hope you guys love Liam's room as much as well!