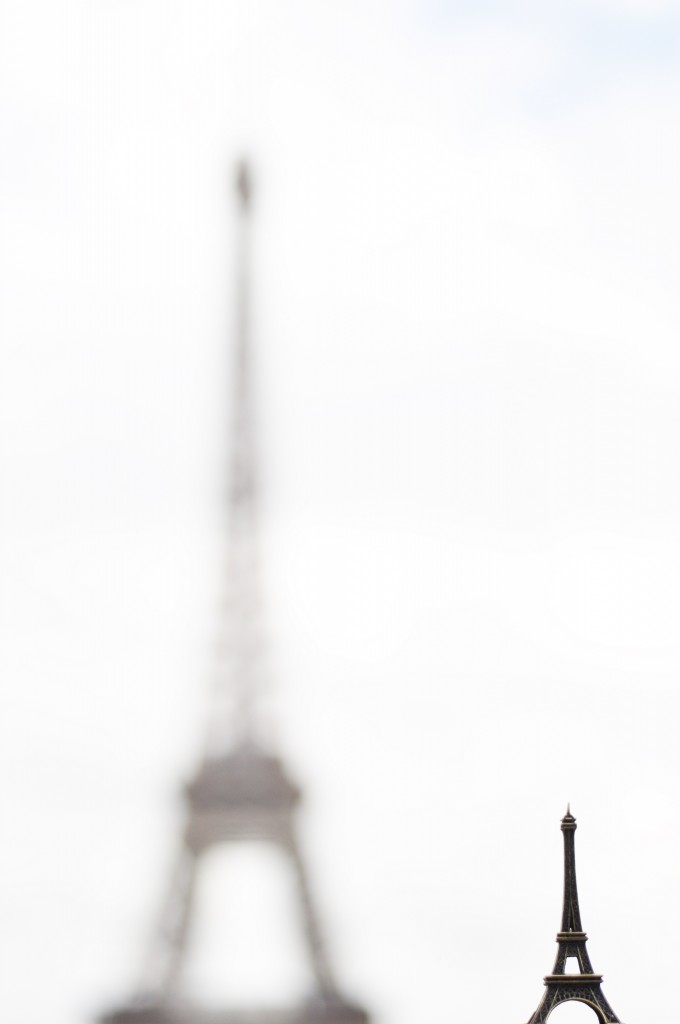 As you may have seen on my Instagram, the hubby and I went to Paris for three days! We really needed a getaway (well Lewis really, because spending hours on the tube isn't quite a relaxing life) We were gonna go abroad abroad but booked it too late so we thought a little break in Paris would be just what was needed. I have left France six years ago now and even I don't think I will ever go back to live there, I do miss Paris … The Eiffel Tower, the Champs, the streets and of course the food … When I moved to London I was only 18 and I think I found it so hard to adapt myself to the food here in England … Don't get me wrong I love fish and chips and roast dinners but where the hell was my cheese, saucisson and baguette? or even the damn Croissant in the morning hot from the Boulangerie … Well I could write a book (hint hint)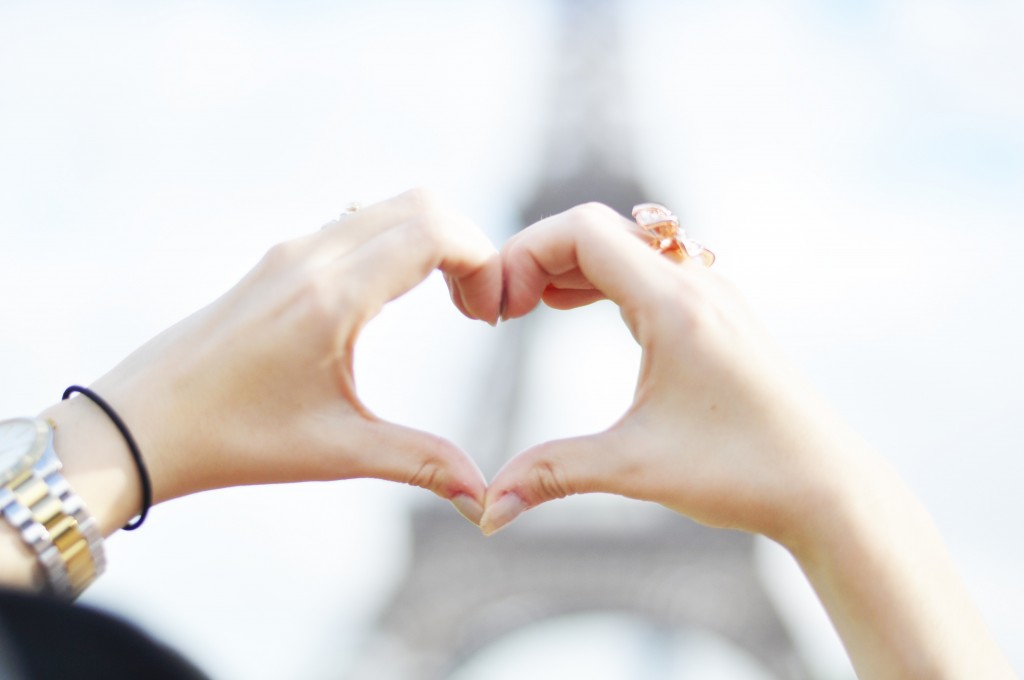 We are great lovers of Paris and great lovers in general!I don't know what I would do without the hubby (well actually not much cuz I would not be able to take pictures like this for sure! We have been together for 6 years now and most of the time we have holiday we either spend it with my family in France, in DC with the sister and brother in law or in the Bahamas. Lovely holiday destination you may say but sometimes a little break just the two of us is what the doctor ordered. Sometimes you think it's not necessary … why would it we see each other 24/7 really but the routine sometimes settles and does not leave much space for real quality time.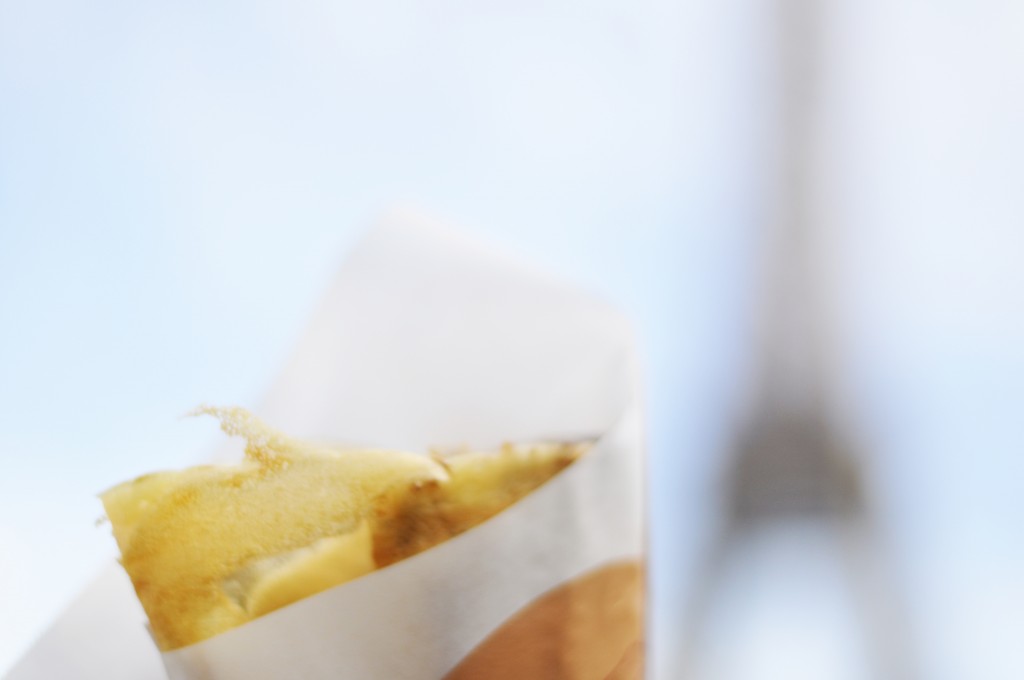 Nothing quite like a good French Crepe … You know the one filled with Nutella. I was born in Brittany so pretty much born in a Crepe!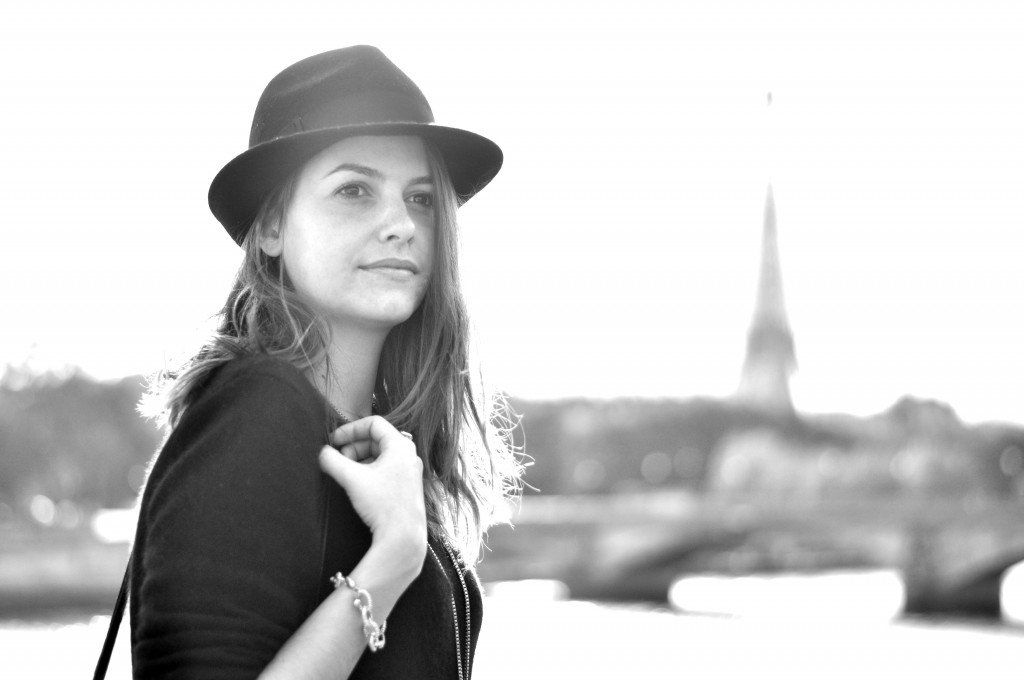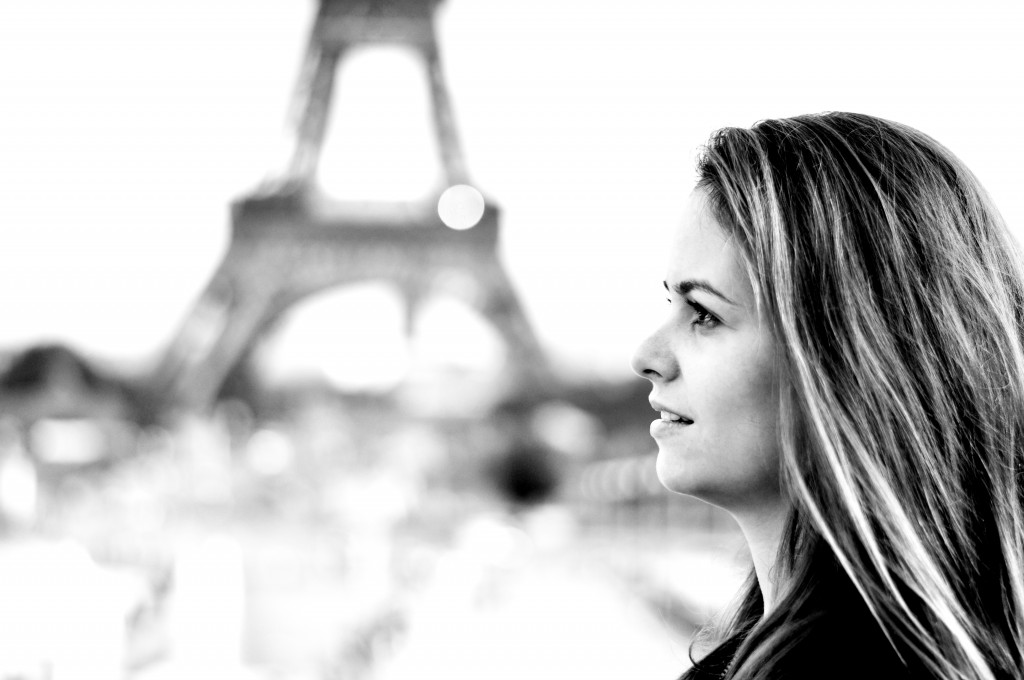 Black and white picture always look so much more artistic don't you think? My outfit was black and white anyway. I am not so much a black addict, I used to in France like I mentioned before on the blog, black is French's favourite colour, all day everyday forever black! I only have a few black statement pieces in my closet but I much prefer colours! Saying that black and white makes a good outfit, I think mixed with the white it gives a fresher and brighter look. My white jeans from J Crew are definitely my favourite bottoms apart from my normal jeans, they go with almost everything. As you may remember I wore them day and night during the summer with white and blue (good Breton right?) For fall I usually love to pair white with camel or khaki but also black. My Ralph Lauren hat is definitely a go to piece! I bought it at Century 21 in NYC ages ago and it often comes with me in the suitcase!
"Black and white little panda"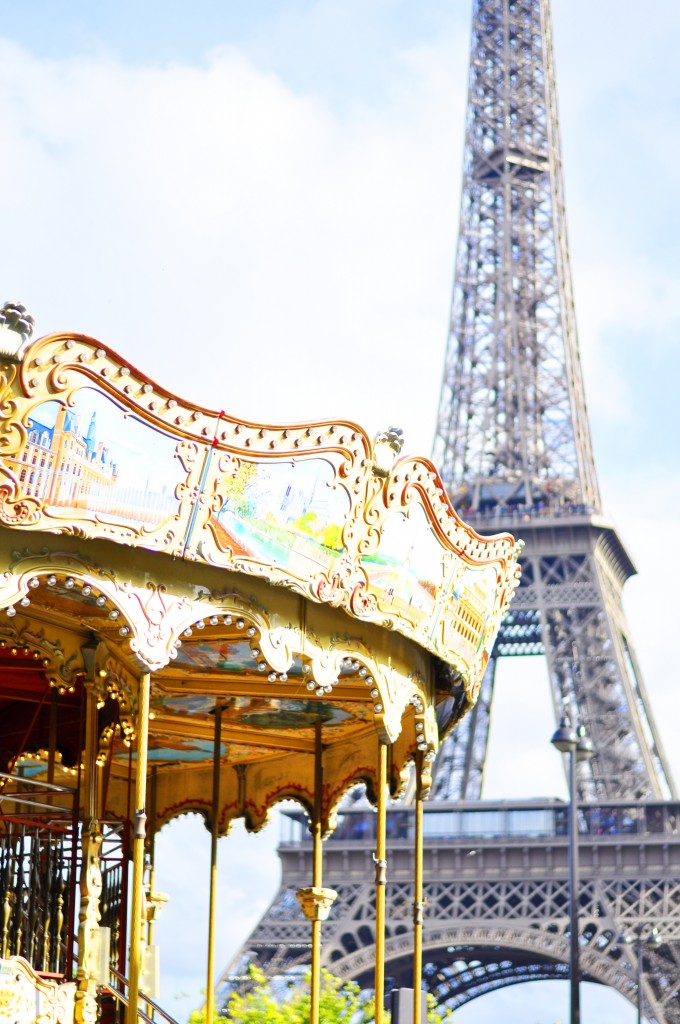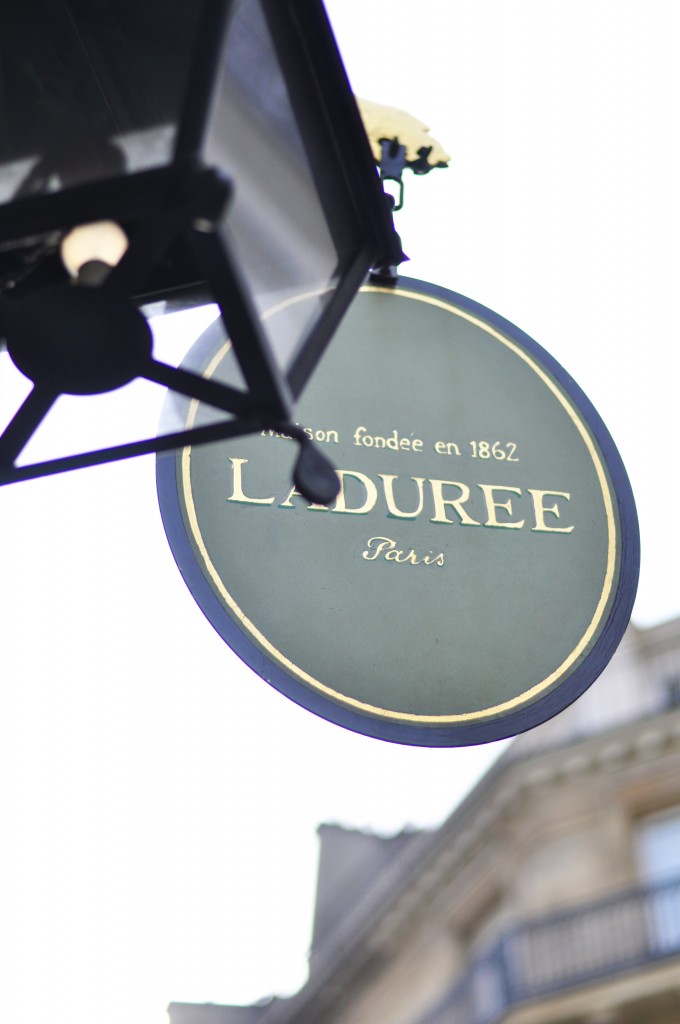 We stopped for tea at La Durée (well coffee as we only slept two hours that night and needed a pick me up drink) I have often bought Macarons there but never actually stopped to have drinks. It was fabulous, the inside is so chic and old yet so warm and elegant. I had my favourite Macaron (raspberry) and a hot cocoa and LJD had a good strong coffee. The bill wasn't as much as I thought it would be so hooray!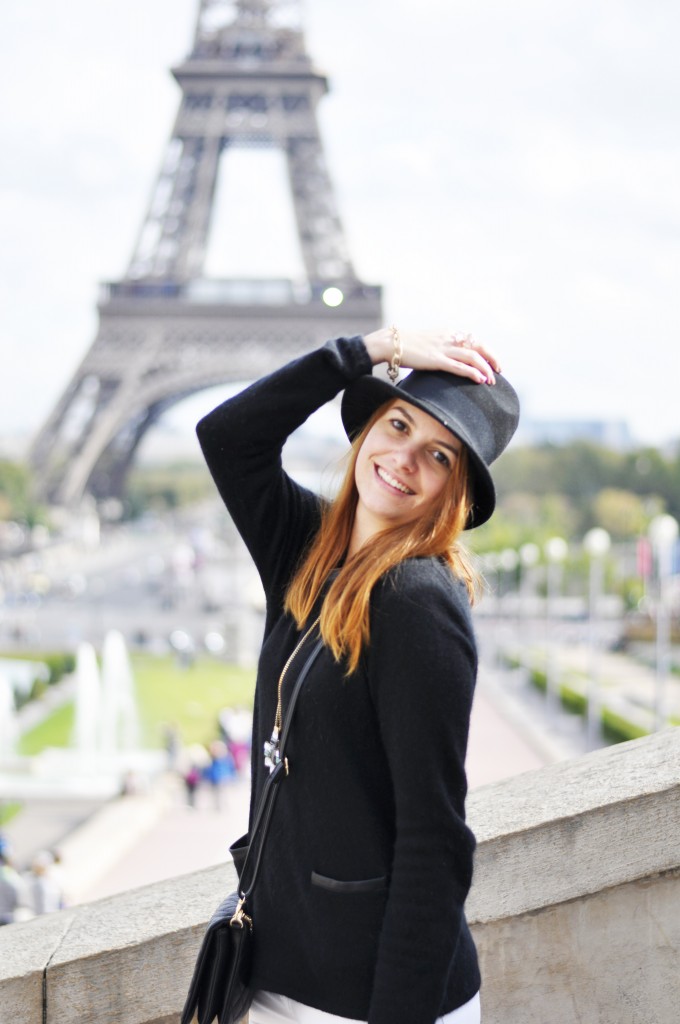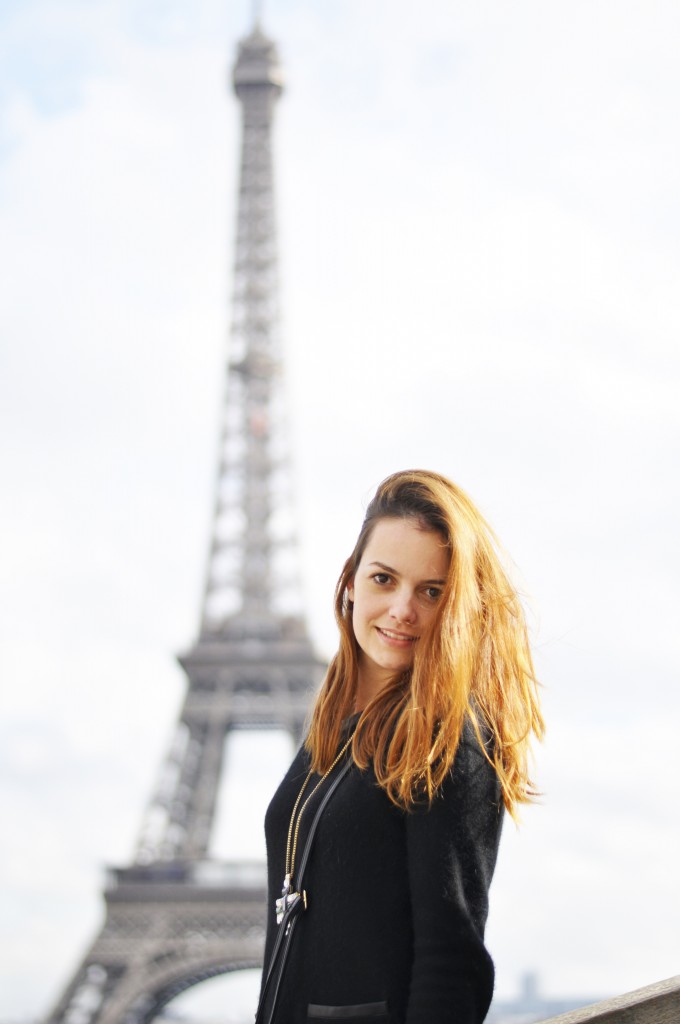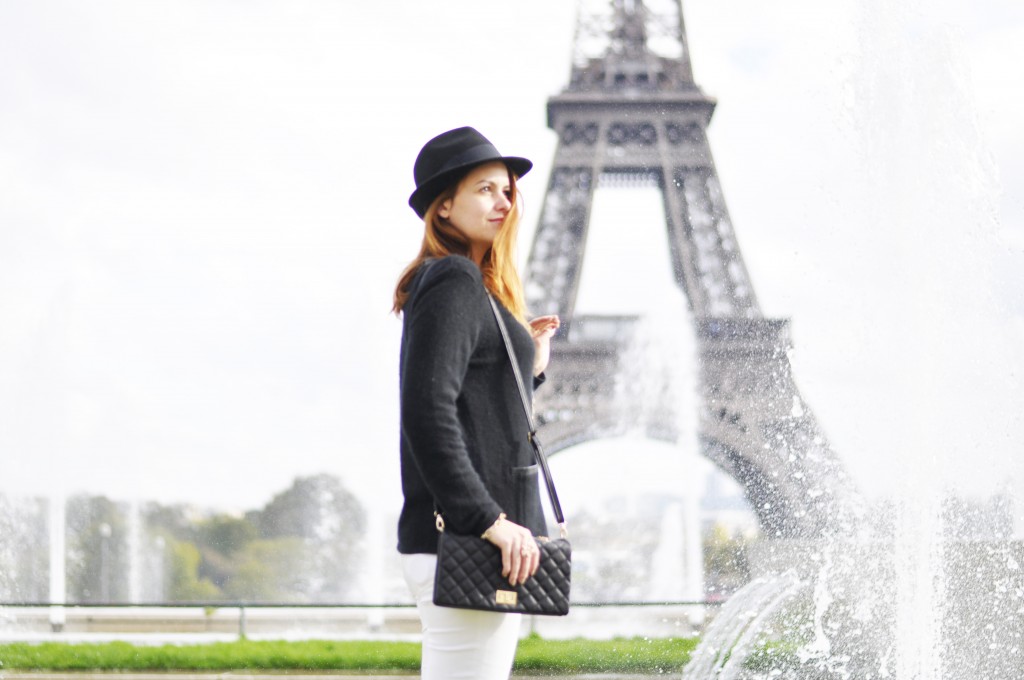 Sweater: Coast, similar | Jeans: J Crew | Hat: Ralph Lauren from Century 21, similar | Boots: J Crew | Bag: Oasis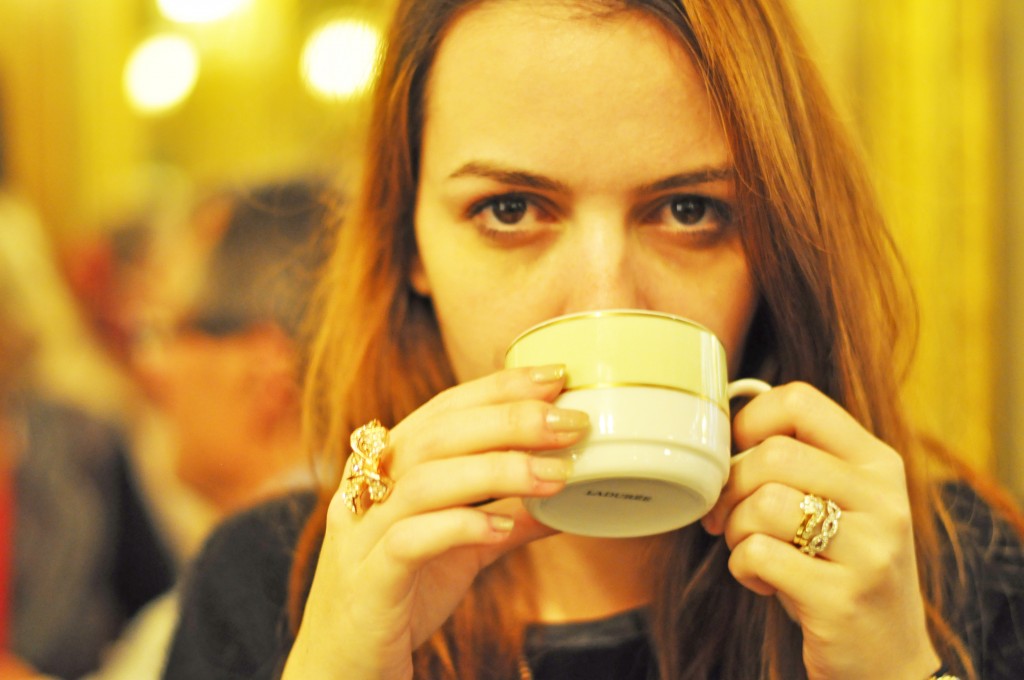 A la votre (cheers)
xo