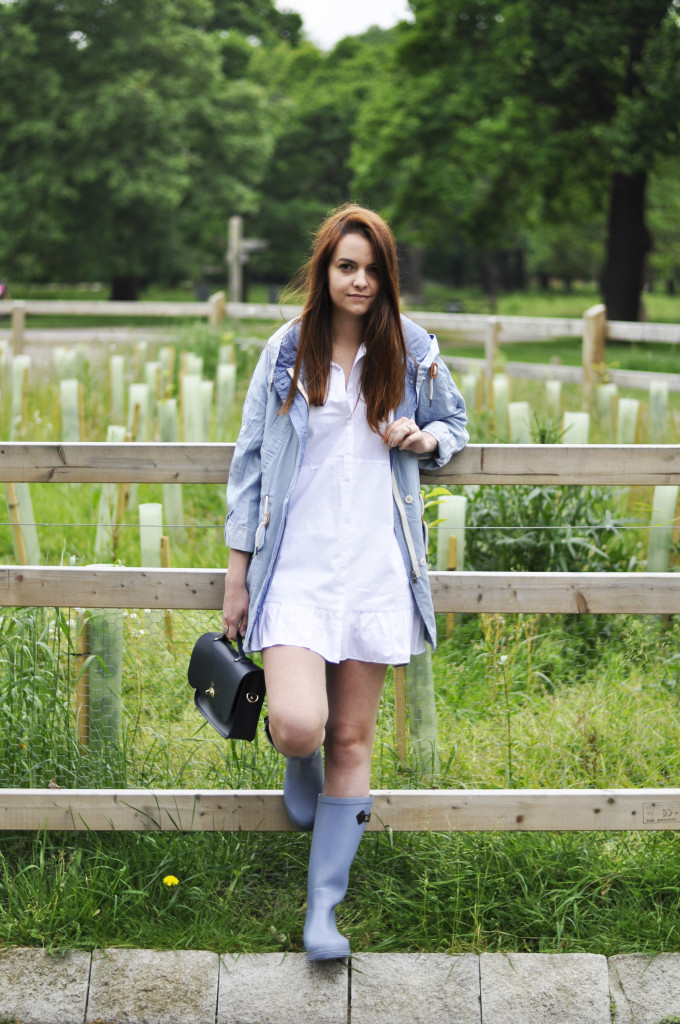 Good morning readers! Sorry for being so MIA lately, I had a slight cold last week and I have been trying to catch up on articles and life really.
Today I am sharing with you this really lovely little jacket from a brand called Parka London, I have recently discovered them and was straight away drawn to their lovely parkas. Their spring/summer collection is full of fun colours and nice cuts, I chose this one because blue is my favourite colour and because I thought it would bring a bit of lightness and softness into my summer wardrobe.
Bonjour à vous chers lecteurs, lectrices! Désolée d'être si en retard dans mes publications, c'est à cause d'un petit coup de froid ajouté à une fatigue passagère la semaine dernière aussi j'essaie de rattraper le temps perdu sur mes articles et les activités quotidiennes.
Aujourd'hui je « partage » avec vous cette jolie petite veste de la compagnie 'Parka London', compagnie que j'ai découverte tout récemment et avec laquelle j'ai tout de suite accroché….grace précisément à leurs jolis parkas.
Leur collection printemps/été abonde en couleurs sympathiques et jolies coupes . J'ai choisi celui-ci parce que le bleu est ma couleur préférée et qu'il m'a semblé qu'elle apporterait douceur et légèreté dans ma garde-robe.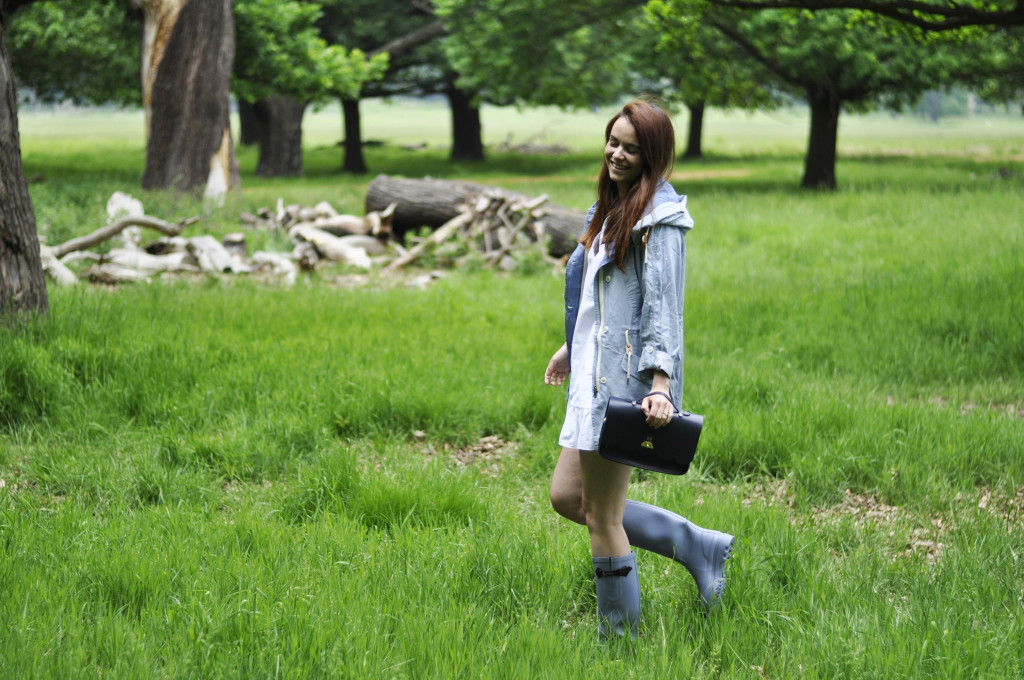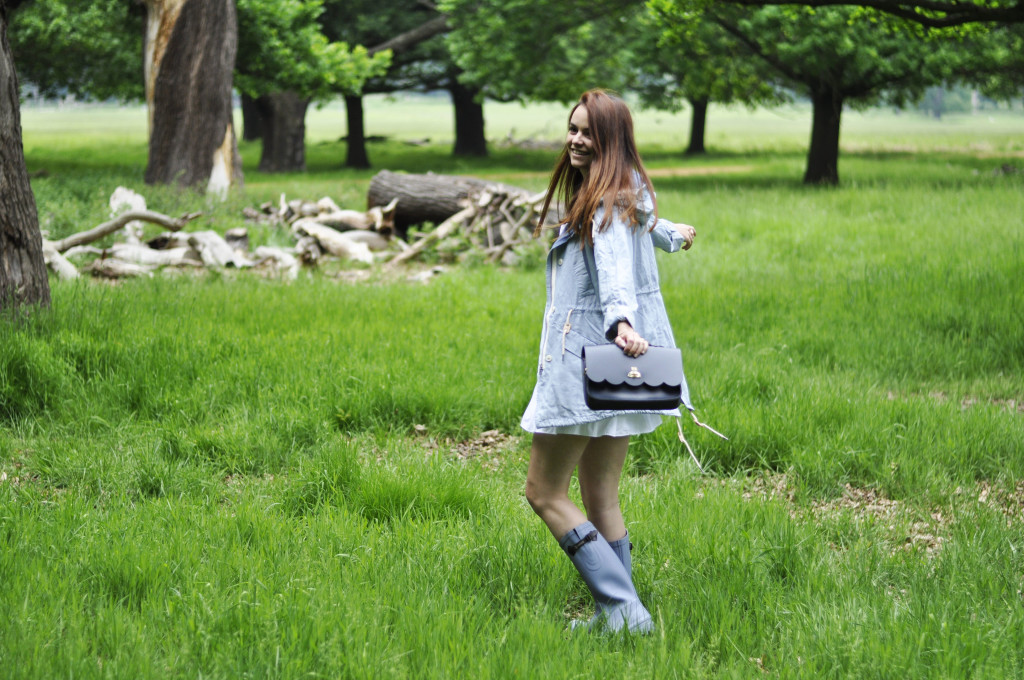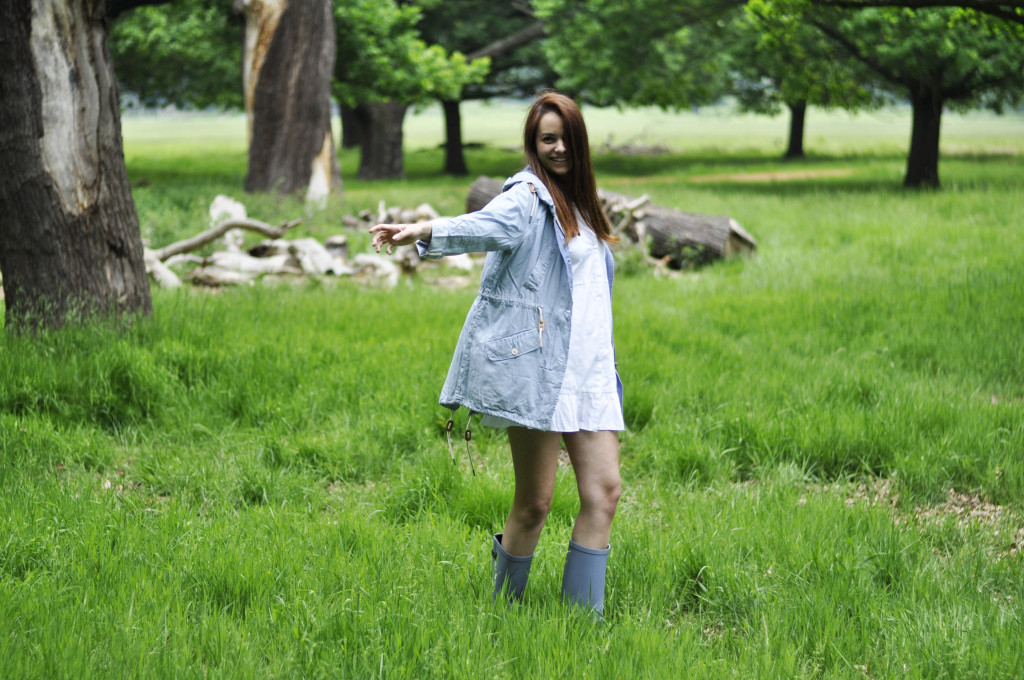 I was born in Brittany (France) and now live in the UK so it's safe to say that a little rain is often on the forecast, this parka is really thin which is perfect for summer days and it's always very easy to pack it into a handbag during meeting days or even into a backpack for a nice weekend hike.
You can keep it open on cool days and tighten it for windy days, it's always the right look for festivals …
We are getting into the festivals season and whether you are going to the Wireless, Glastonbury or any other European festivals this parka will be your new best friend guaranteed.
Je suis née en Bretagne, France et je vis maintenant en Angleterre donc je peux me permettre de préciser qu'une petite pluie même légère est souvent au programme de la météo. Ce parka ou coupe-vent est vraiment très fin pour les journées d'été et il est vraiment très facile à plier et glisser dans le sac à mains pour le « tous le jours » ou bien dans le sac à dos en vu d'un week-end de balades.
Vous pouvez le porter ouvert par temps doux ou bien ceinturé par temps plus venteux, il vous donnera toujours la silhouette appropriée en période festivalière.
D'ailleurs la saison des festivals approche et que vous alliez au « Wireless, Glastonbury » ou autre festival européen ce parka sera toujours votre meilleur ami.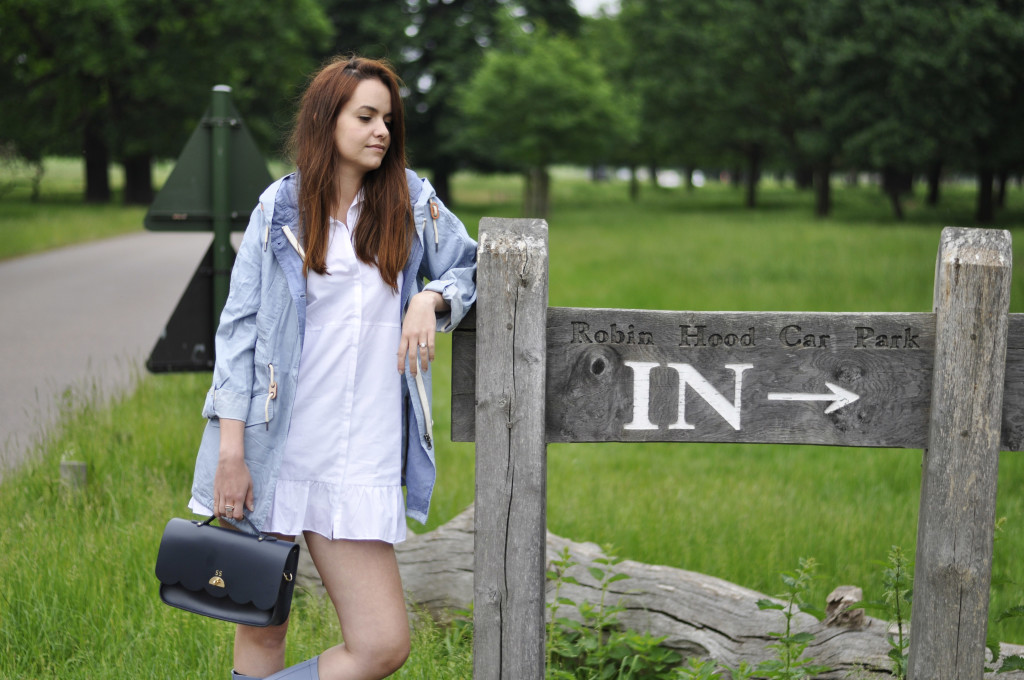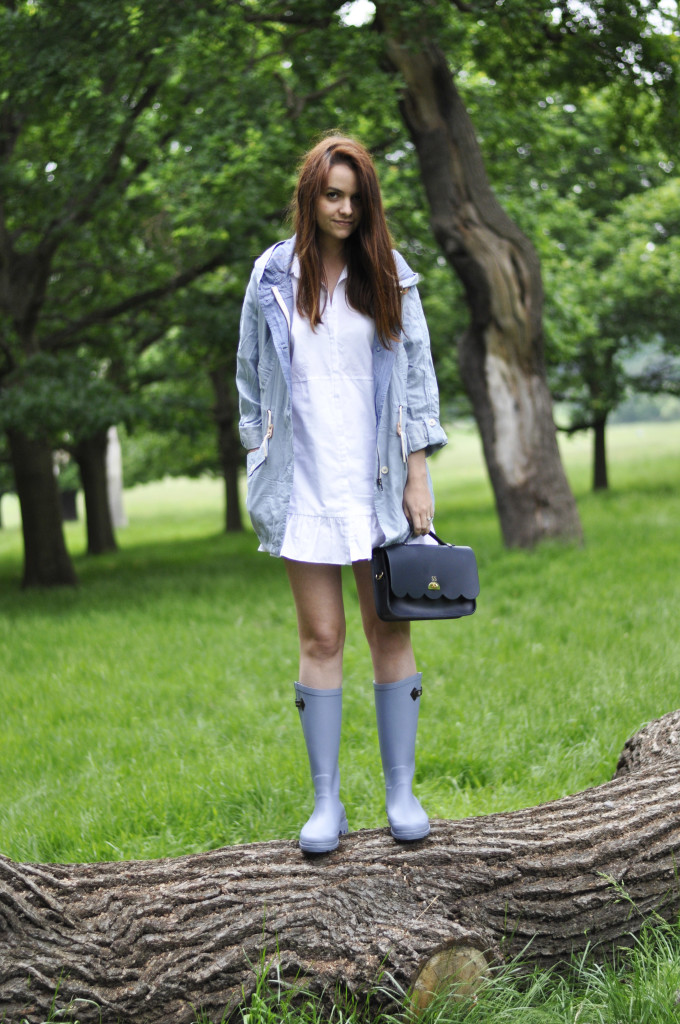 I paired my look with a simple white shirt dress and those almost identical blue boots from Aigle.
(perfect for muddy tracks)
J'ai associé le mien avec une robe chemisier blanche toute simple et des bottes « Aigle »d'un bleu presque identique….bottes parfaites sur les sentiers boueux.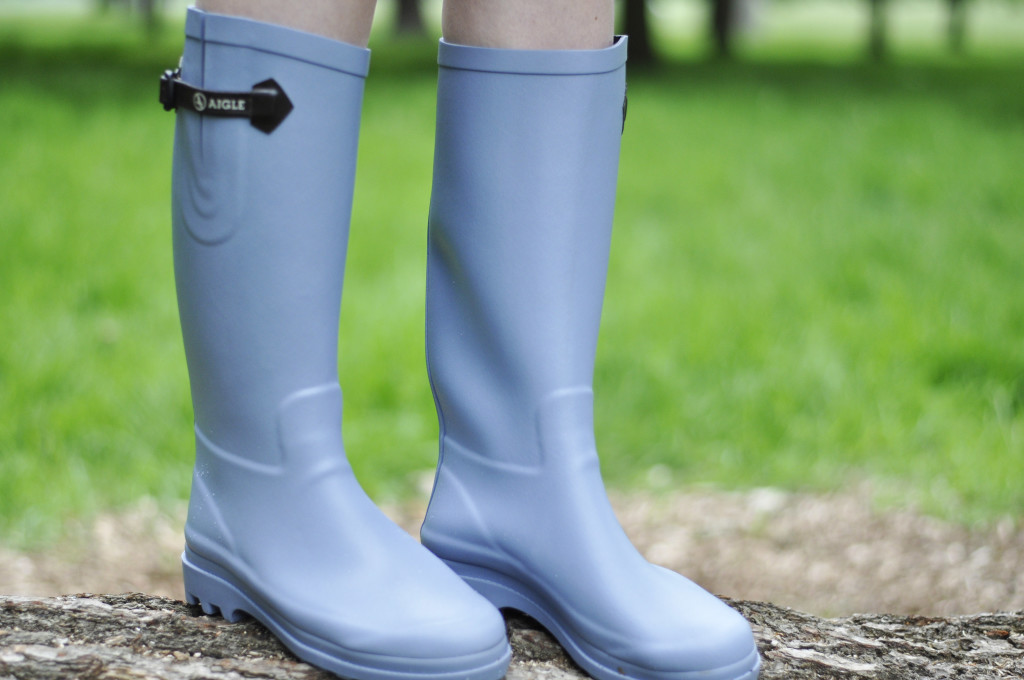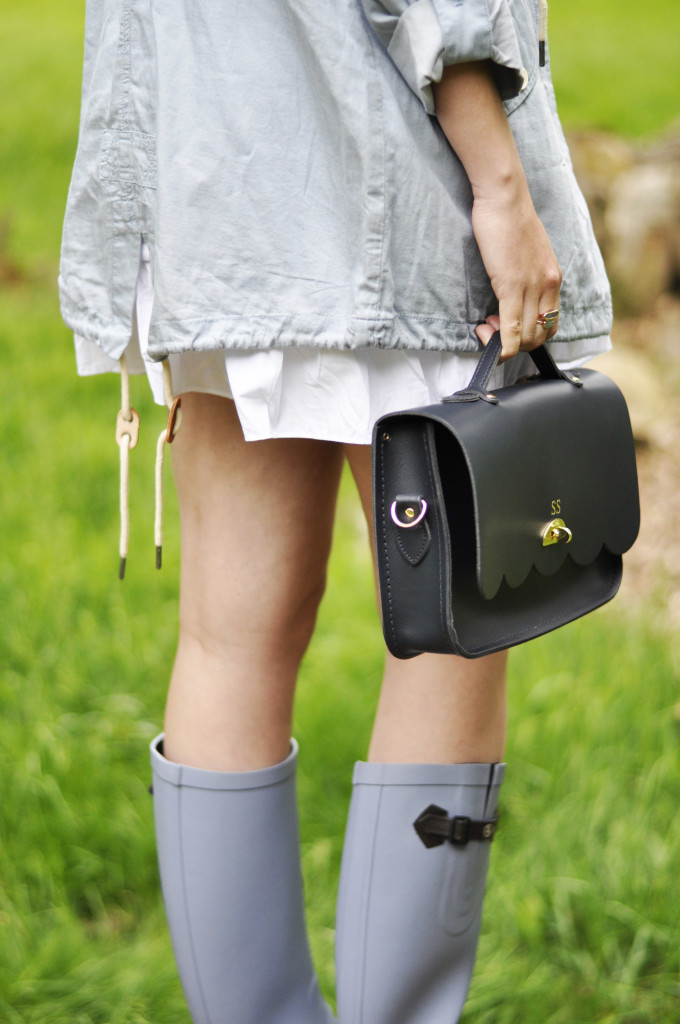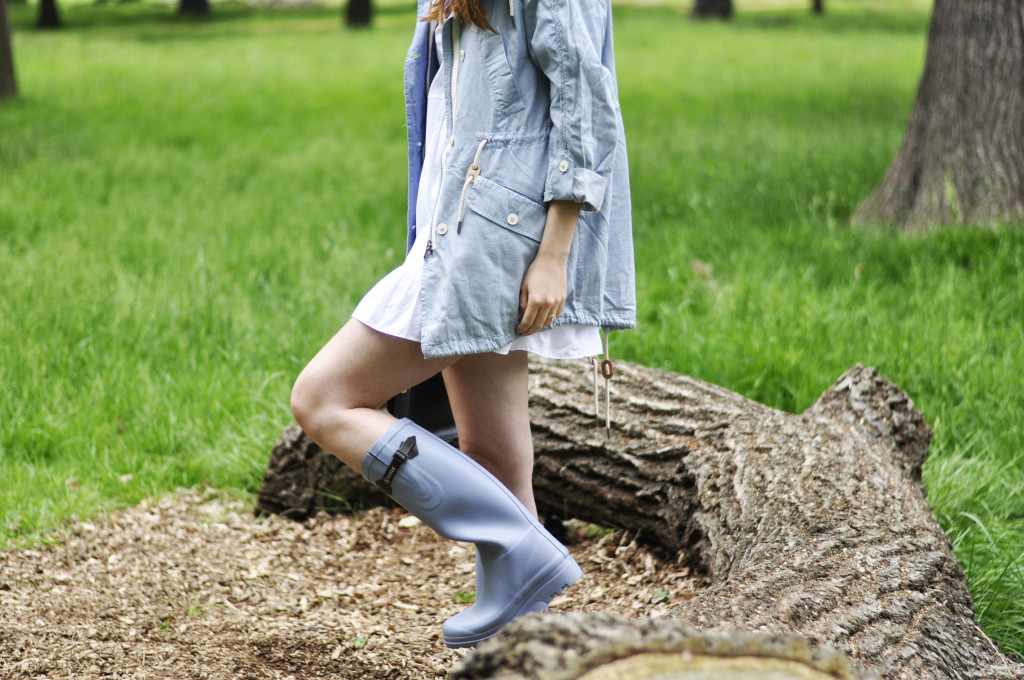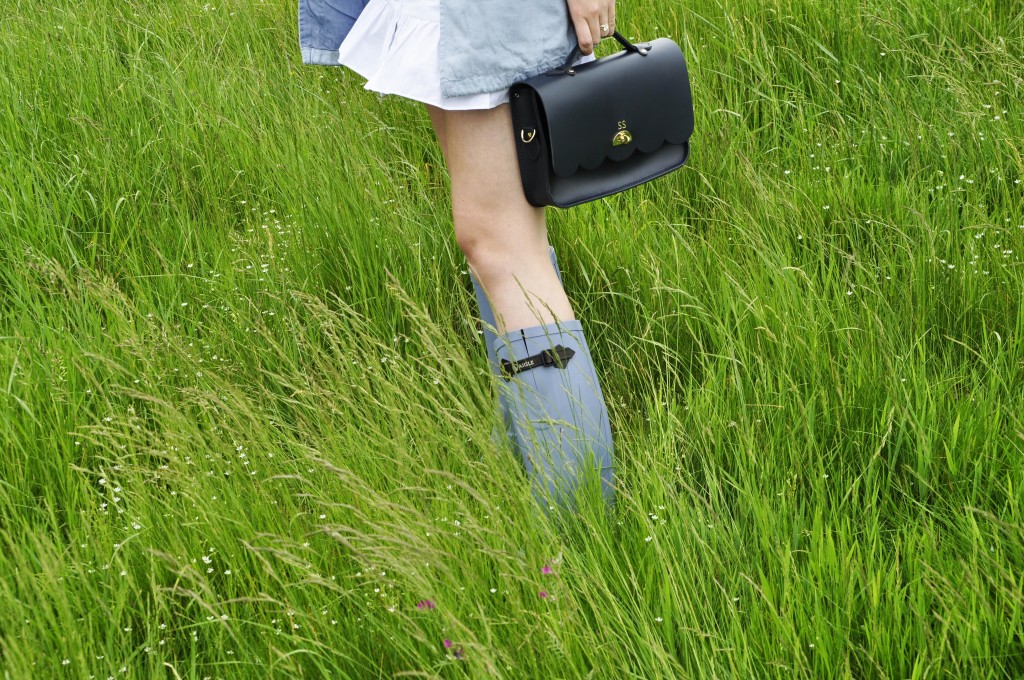 Make sure to check out Parka London's spring/summer collection and also keep them in mind for this autumn/winter they have some stunning winter parkas coming up with furry hoods (yes I know #cocooning)
J'ai associé le mien avec une robe chemisier blanche toute simple et des bottes « Aigle »d'un bleu presque identique….bottes parfaites sur les sentiers boueux.
Par conséquent assurez-vous de ne pas manquer la collection printemps/été de « Parka London » et ne les oubliez pas non plus pour la collection automne/hiver avec les parkas aux capuches à fourrures (oui je sais très cocooning!)
Thanks for stopping by!
xo S.
This post was brought to you by Parka London and Fabric PR
Park: Parka London ℅, Boots: Aigle ℅, Dress: Zara, Bag: Cambridge Satchel Company ℅