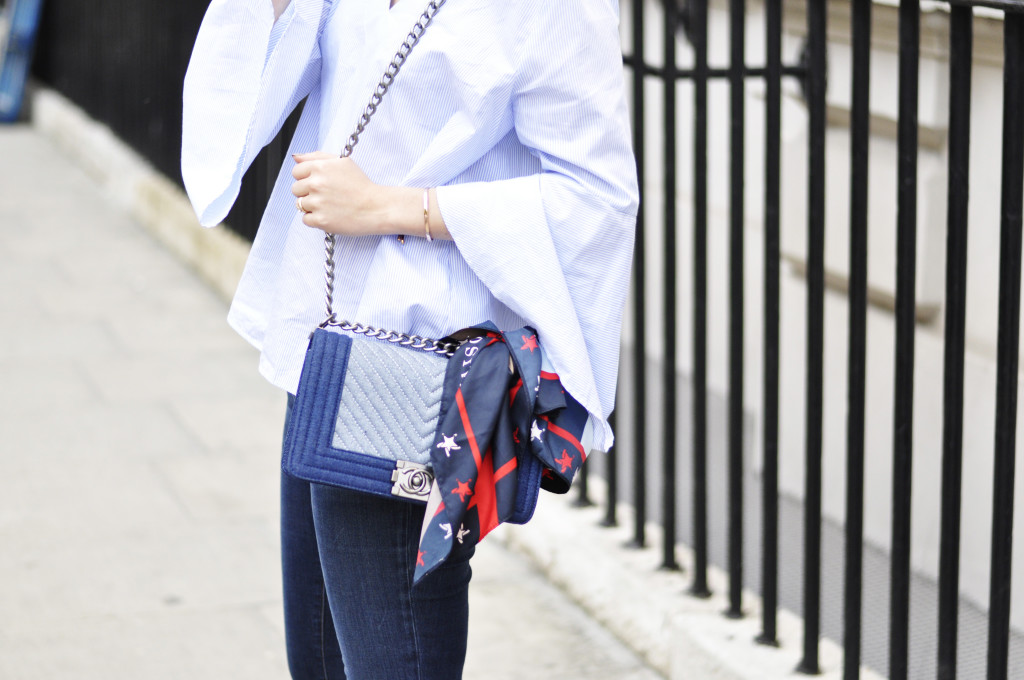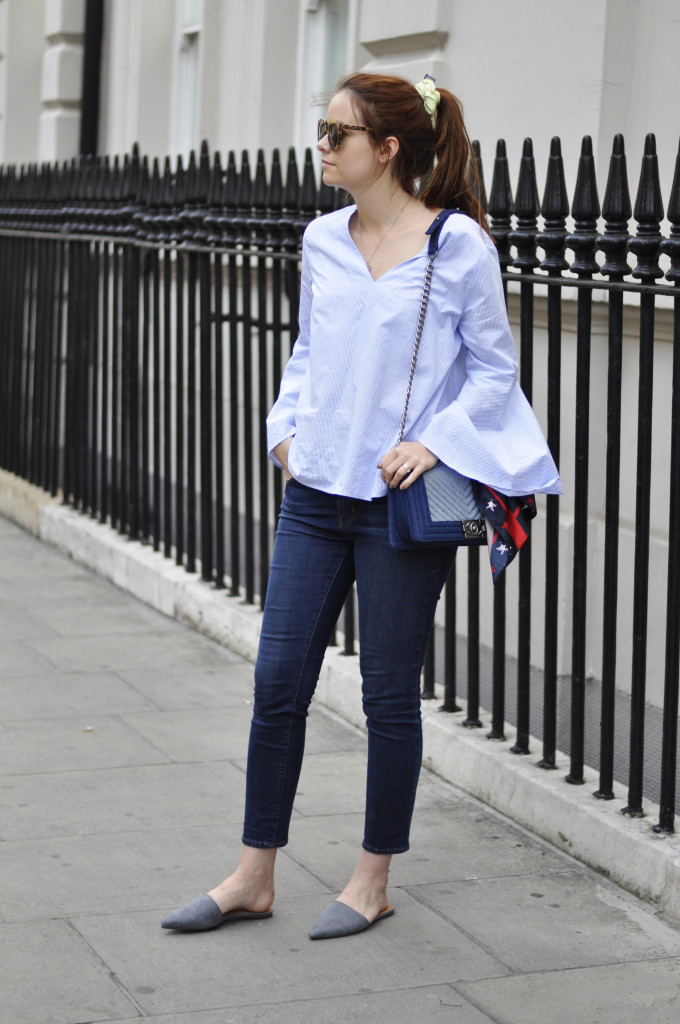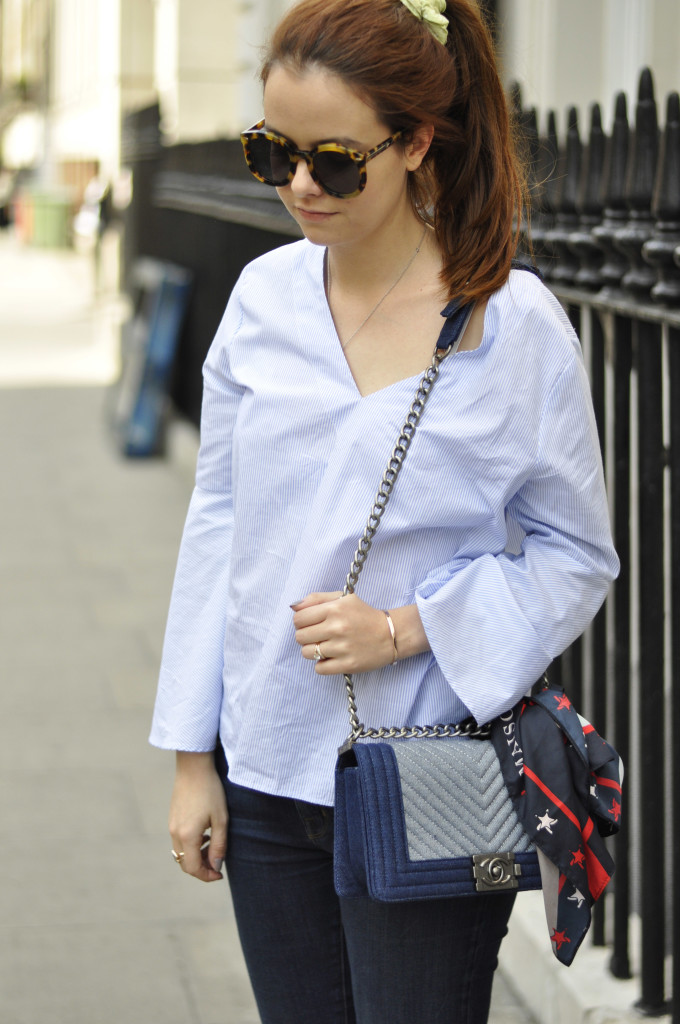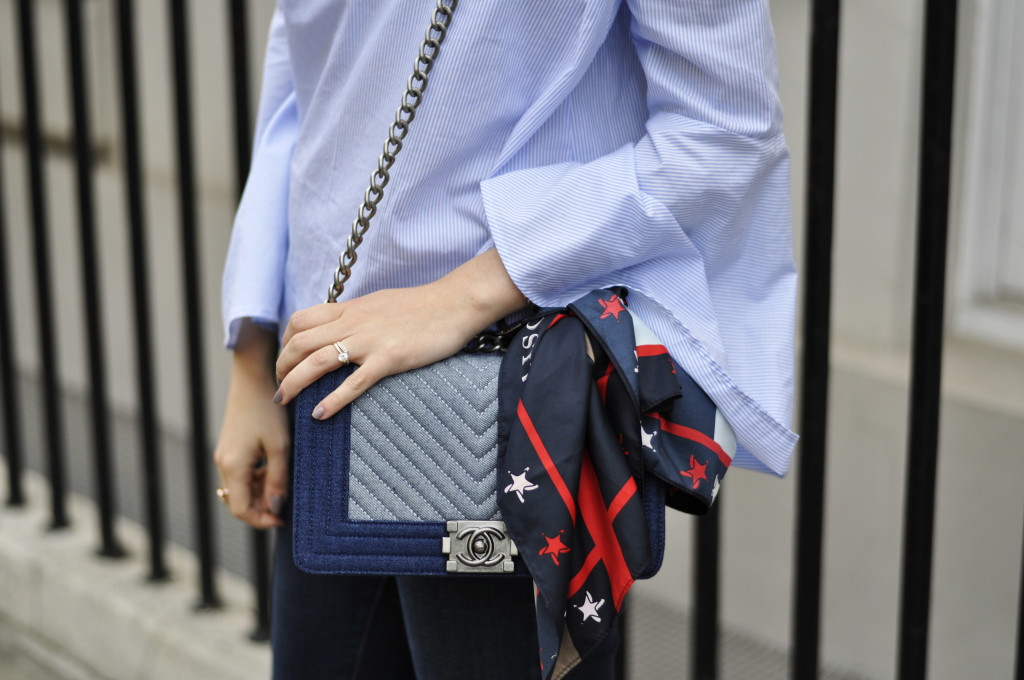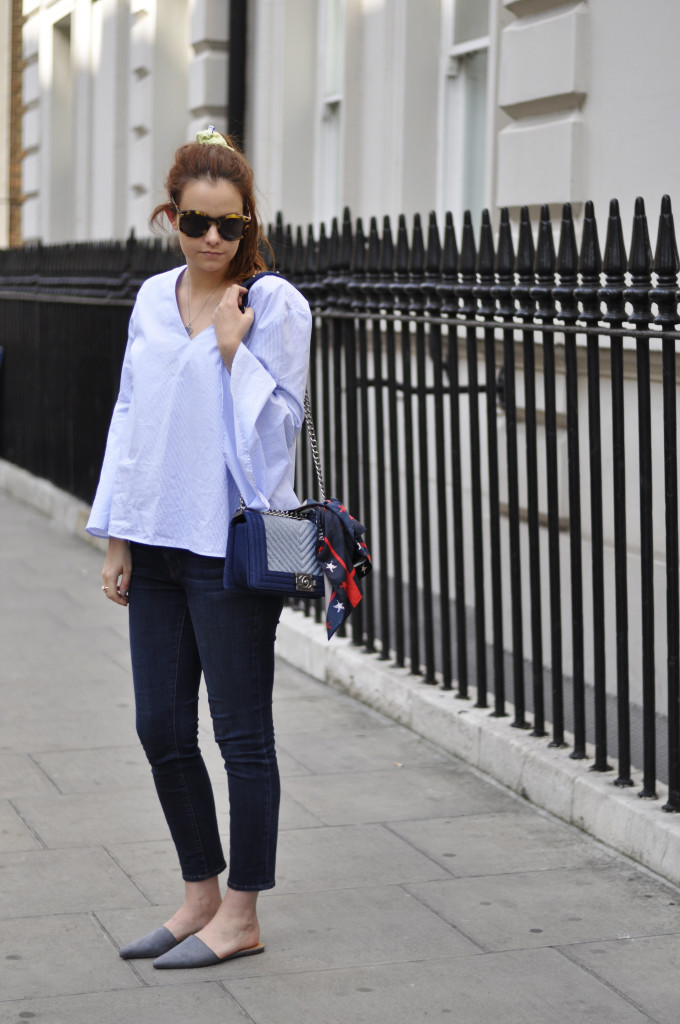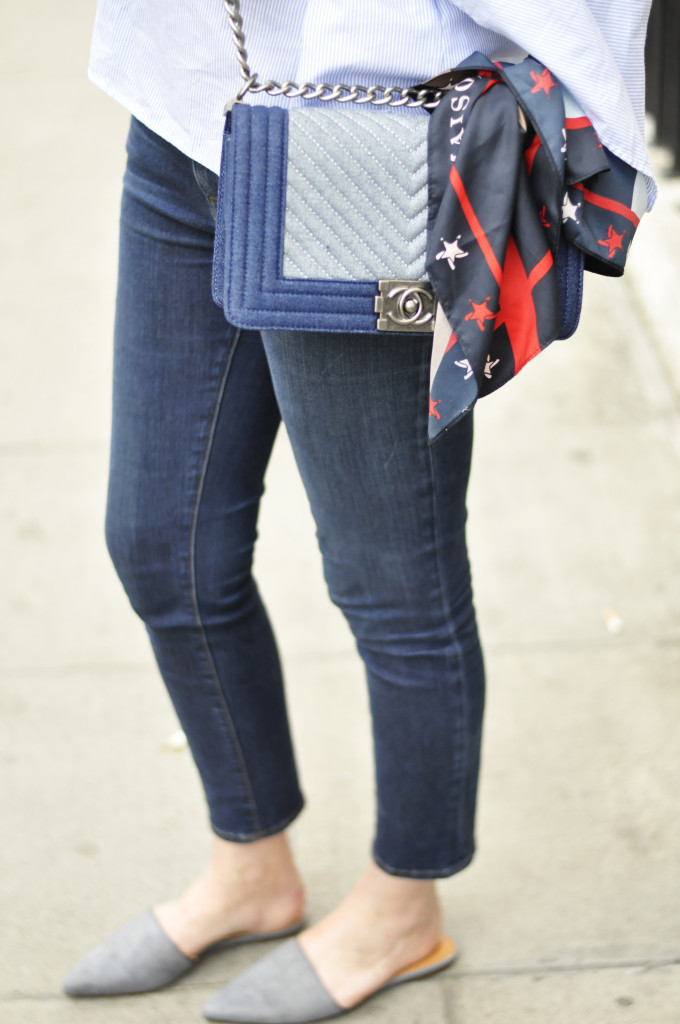 Boy oh Boy! do you like that Chanel denim handbag? I wear denim almost everyday, I would wear dresses instead but the English weather is not the best for that (you know rain and constant wind) Anyway this look is one of my favourites, it's all blue and this floaty top really gives a cool edge to it. Those little slippers are super comfy and perfect for the summer. It's been on trend for a little while now and I found those ones on Next and really love the colour and what it brings to the look. I am excited to wear them with dresses this summer (when the weather is ok) and share more looks with you on Instagram.
Salut les ami(e)s! aimez-vous ce sac Chanel en jean? Je porte cette matière presque tous les jours.
Je porterais bien des robes à la place de cette tenue mais le temps anglais (vous le savez, pluie et vent constant) étant ce qu'il est, ce n'est pas l'ideal pour une robe. De toutes les façons, celle-ci est une de mes préférées. Toute de bleu vêtue et ce haut léger donne à l'ensemble un petit coté très cool.
Ces petites ballerines sont super confortables et parfaites pour l'été. Elles sont à la mode depuis quelque temps maintenant et j'ai trouvé celles-ci chez Next et j'aime vraiment leur couleur et ce que celle-ci apporte à la tenue.
J'ai hâte de les porter avec des robes cet été ( quand le temps le permettra) et hâte de partager encore plus avec vous sur Instagram.