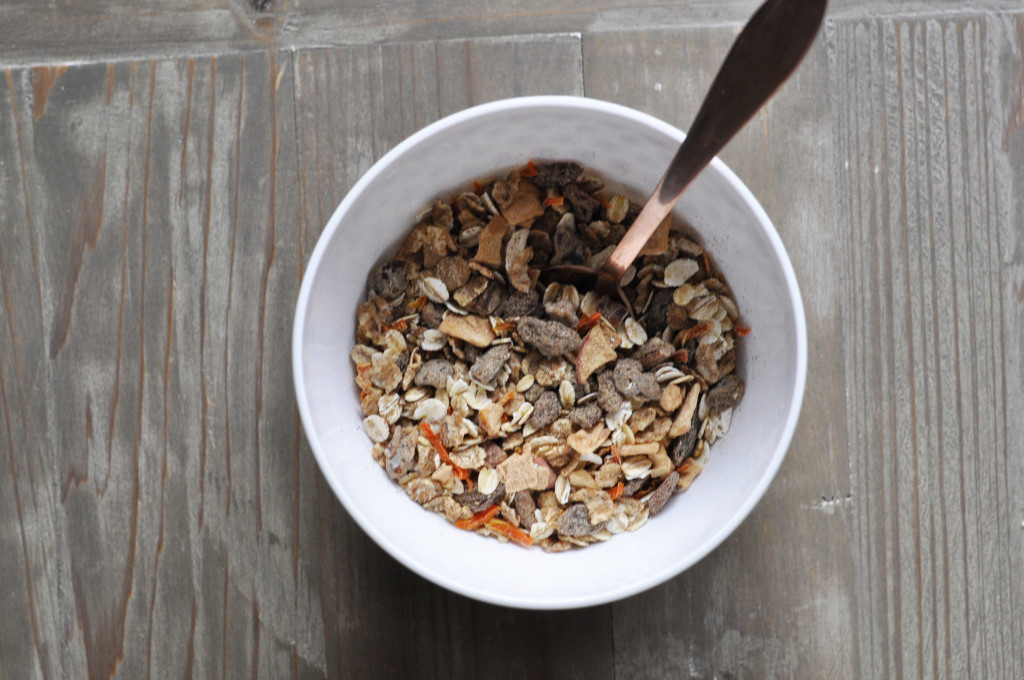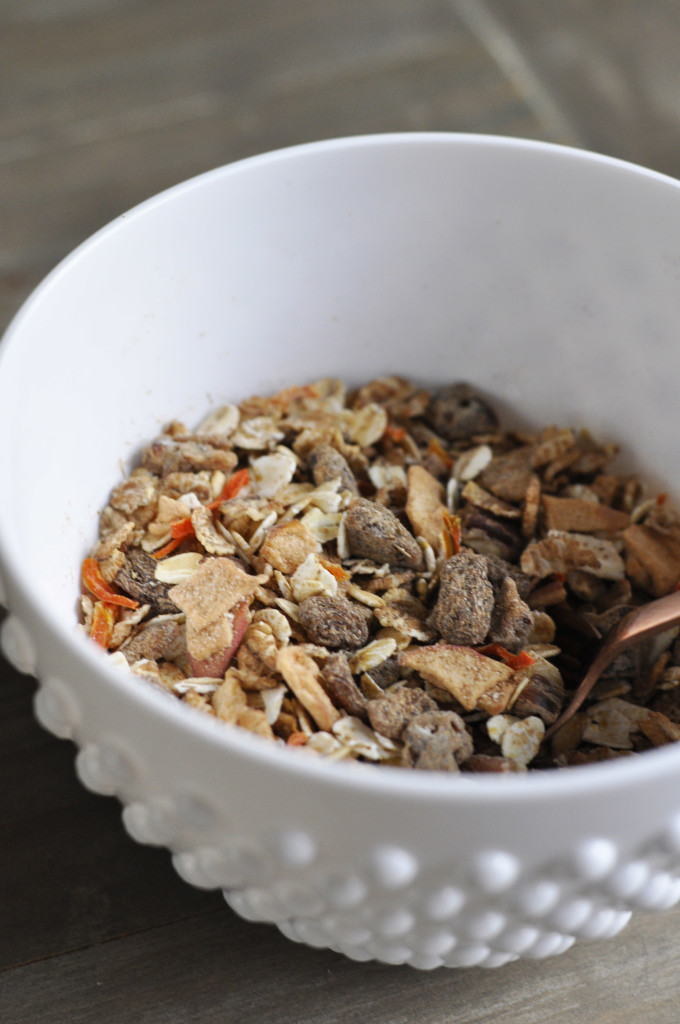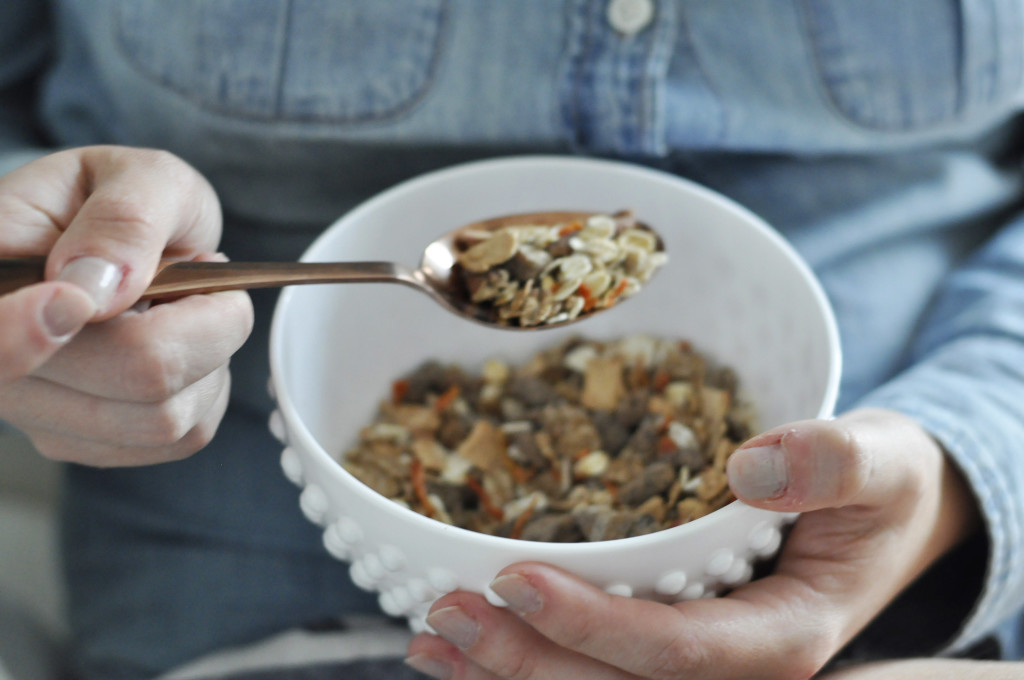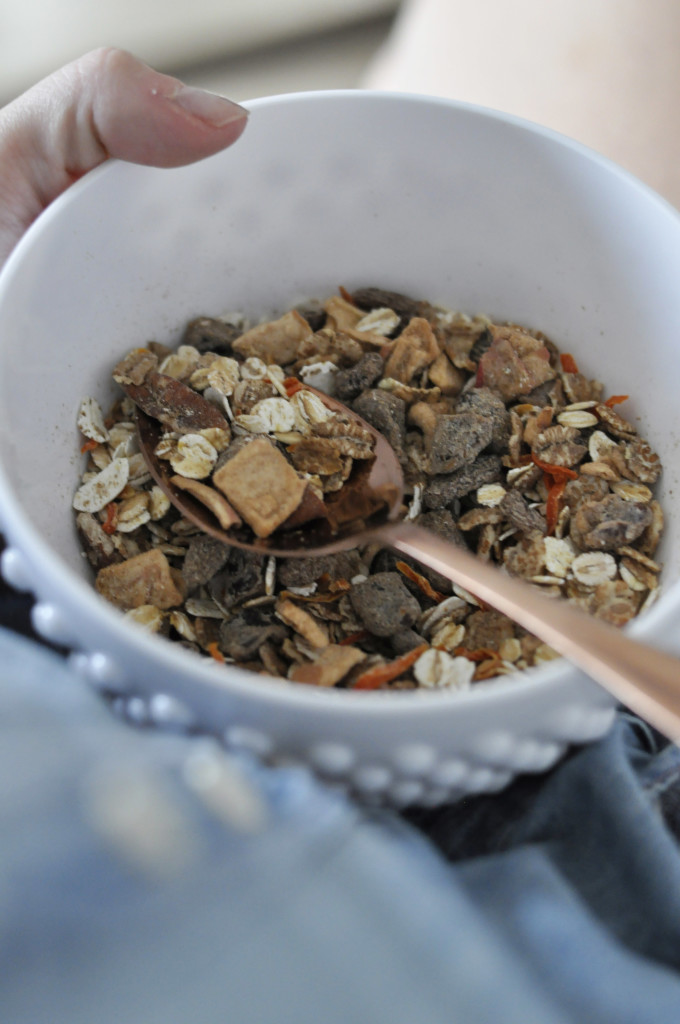 Who fancies a good carrot cake? I used to think it wasn't my thing back when I lived in France, I was thinking 'excuse me a sweet nice and naughty cake with some vegetables' but then I tasted it and really do like it especially in autumn with a good tea or hot chocolate for some reason.
I am a sucker for quick snacks as you know me, I love cooking but sometimes get really lazy and also with Liam it's not always predicted whether I will have time to cook or I will just starve to death hahah kidding.
Back when I was in high school and did not want to have a proper dinner or had to have a quick lunch my mum and I would just get some cereals, it's healthy, it does keep you full AND it's quick. I still do that a lot especially for a 4pm snack, however if you know you know I love milk but not on my cereals so usually it's plain or with yogurt. I teamed up with Dorset Cereals to share their limited edition of Gently Spiced Carrot and Apple Muesli, and lord it is good. Just opening the pack with that smell coming out really makes me wanna snack a little too much ahah
The mix is a beautiful blend of rolled and toasted flakes with carrot, dried fruits and crunchy pecans, spiced with warming cinnamon and nutmeg. The good thing is that even if it taste delicious and sweet and so on it has no added sugar and it's a great thing for me, I have never been one to follow a health routine in my food but since having Liam I have tried to be careful so I loose those last 3kg.
I hope you guys can relate and like these as much as I do, Lewis here has this for breakfast and vegetables for breakfast sounds strange but in a bowl full of wonderful smells it really is possible. We think as a family it is important to take time for breakfast or for a break during the day. I being French always spends hours at the table, breakfast has always been the most important meal of the day. I however tend to keep my hot chocolate bread and oj in the morning but cereals for a snack is perfect for me, it allows me to really stop and sit down at the table or on the sofa with a quick and easy snack that not only is delicious but also healthy.
Unwind alone or with family is so important for us, Lewis has a busy week in London and I try to juggle the house clean and work, baby and full time blog work as well as appointments, check ups, family and friends visiting, shoots outdoor and so on.
Hope you will all like this and it can allow you to try something new for breakfast or a snack and make sure to stop and smell the box before eating it really is a treat.
Thank you to Dorset Cereals follow them on social media @dorsetcereals and also tag me if you do decide to try them so I can have your opinion.
Happy hump day.
Xo S