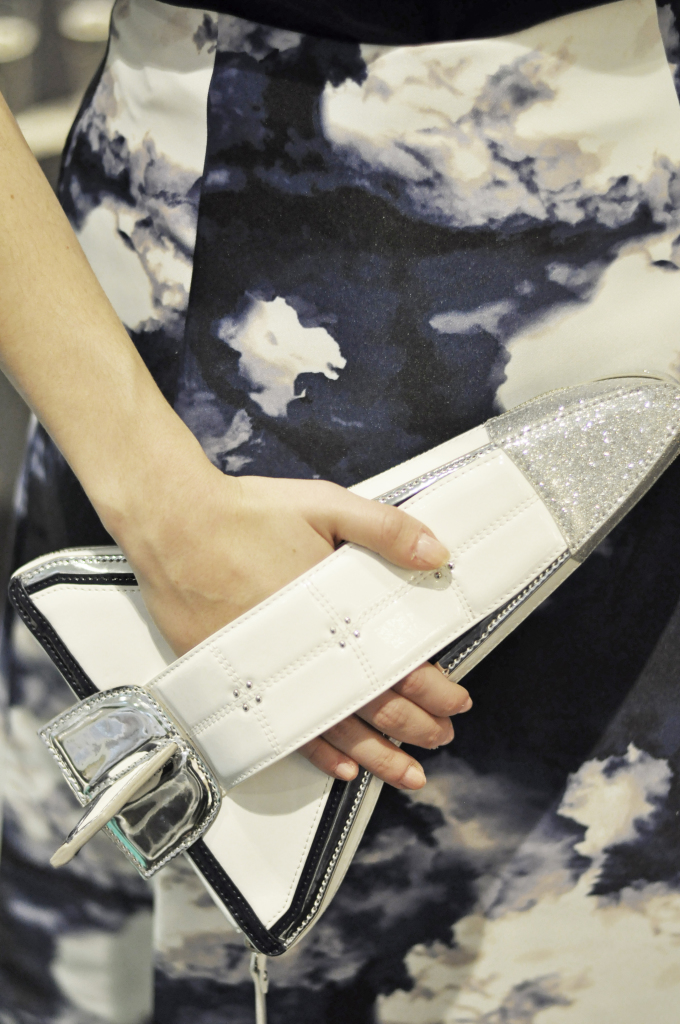 Today is Christmas eve and I could not be more excited, I love Christmas so much! I hope you guys are all having a lovely time with family and friends. I went to try on the latest collection of Kate Spade and as you know I love pretty much all the collections but this one has got to be one of my favourite. I have found my dream skirt, it's pretty cute and it has an amazing pattern, I can definitely see myself at NYFW wearing it with a cozy angora white sweater don't you?
My two favourite colours are navy and pink, so for this post I decided to stick with navy. I came in the store and was automatically drawn to the stripy sweater, it has that boyfriend vide and paired with skinny leather pants. The sweater has a bow at the back and as usual I fell for it.
Second outfit as you know is my favourite of all time, the skirt has pockets which is super handy when going out if you don't want to take much. It feels so chic and yet rather casual, I would either wear it with a white tight sweater for the winter and in the summer with a white t-shirt and a cute necklace to make a big statement. The cute spaceship clutch is rather funny and can definitely make a statement if worn chic or casually. That's what I love about Kate Spade is that you can find something super casual but also a lot of chic things. I can wear one their pink dress for a wedding but also just to go for a bit of shopping on 5th ave you see what I mean …
Well folks hopefully if you think a lot about this skirt it might appear in your Christmas gift who knows Santa might hear your wishes.
Another post coming later on today … never enough post around Christmas
ps: Kate Spade is having a rather amazing sale on at the moment on the UK website even if it is too late for Christmas it can be a nice gift to yourself for when Christmas is over …
xo
Thank you to Kate Spade for being so exceptional as usual