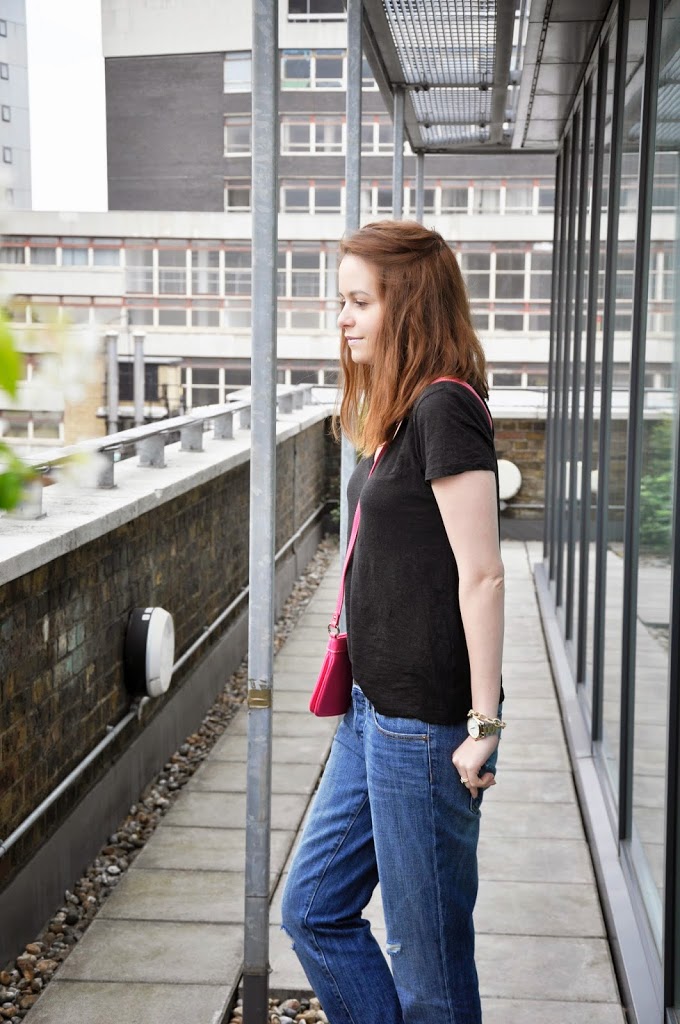 I love meeting my husband at his work because I get to wait for him on the rooftop terrace!
A good breath of fresh air and a lovely view of St Paul's and a slight glimpse of Big Ben …
Most days you will find me in a comfy pair of skinny jeans or a good boyfriend and a t-shirt, I love the keep things simple of a daily basis and add pops of colours!
Pink is one of my favourite colour and I love to accessorise with its so when I saw those J.Crew espadrilles I knew they had to be mine!
I love being on a rooftop it really makes you feel like you are on top of the world, being in the city has been so lovely so far I love to discover new areas and new restaurants but just only knowing you can do anything and everything is pure happiness!
Happy July everyone, my Kate Spade diary's quote for the month says : Every day do one of these: dance, laugh, flirt, daydream be witty
I have definitely done the daydreaming today …
Hope this month is a good one, my parent's and my birthdays are coming up and the family is spending a week in London so it should be fun!
Happy July xo S.S