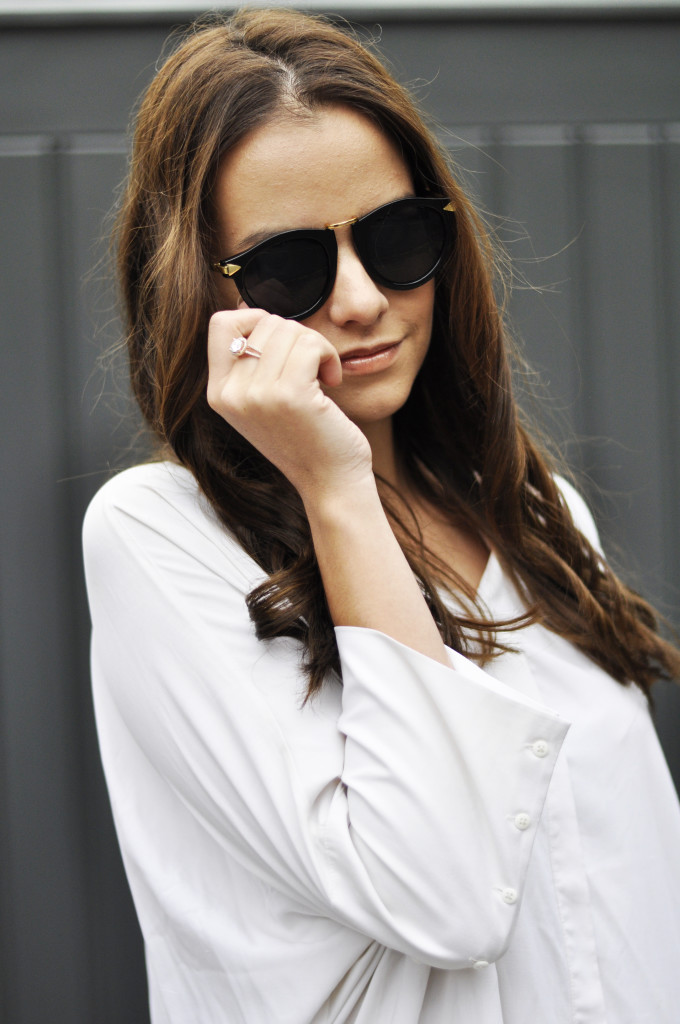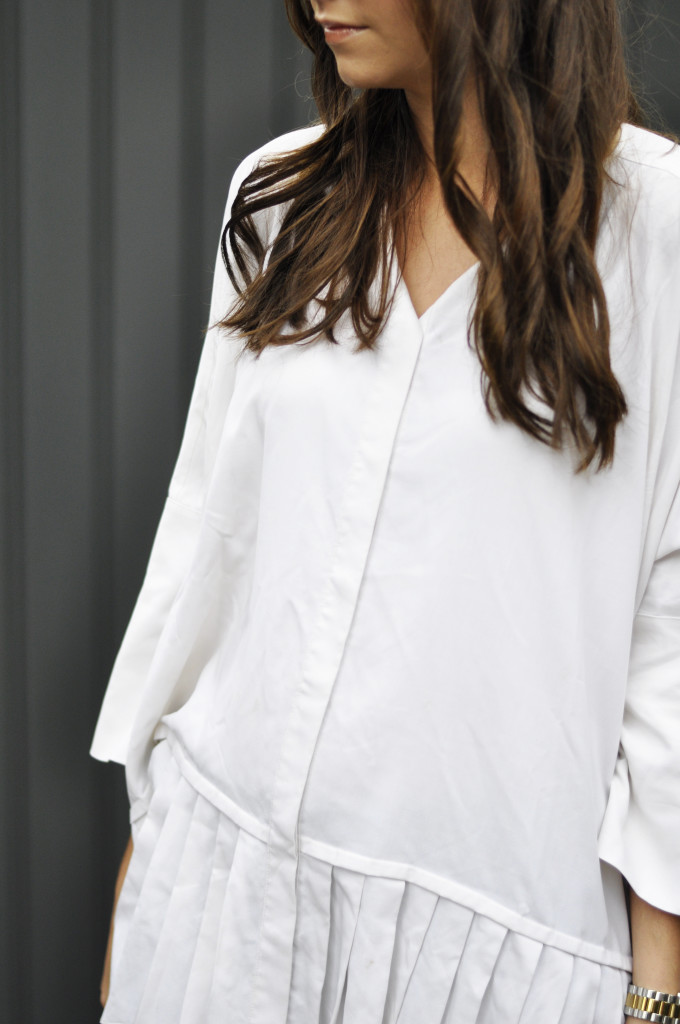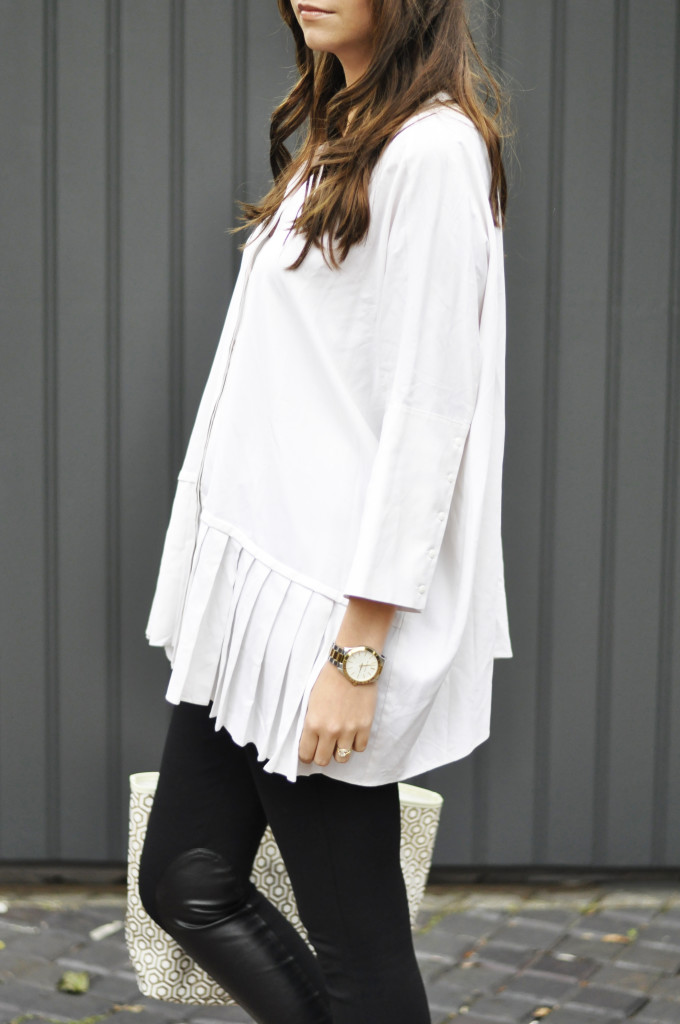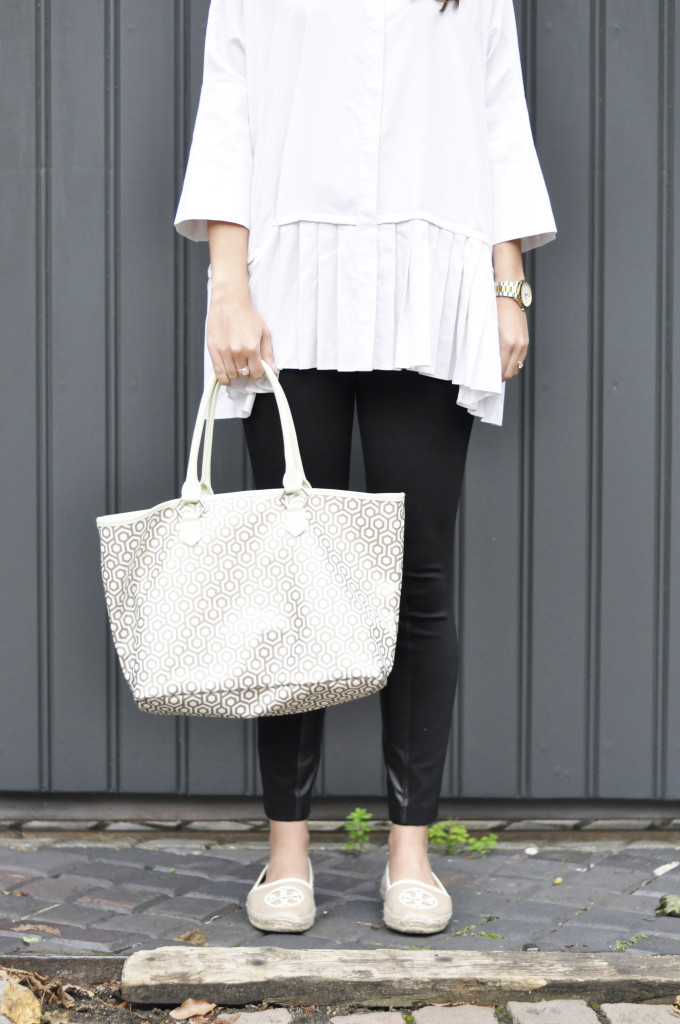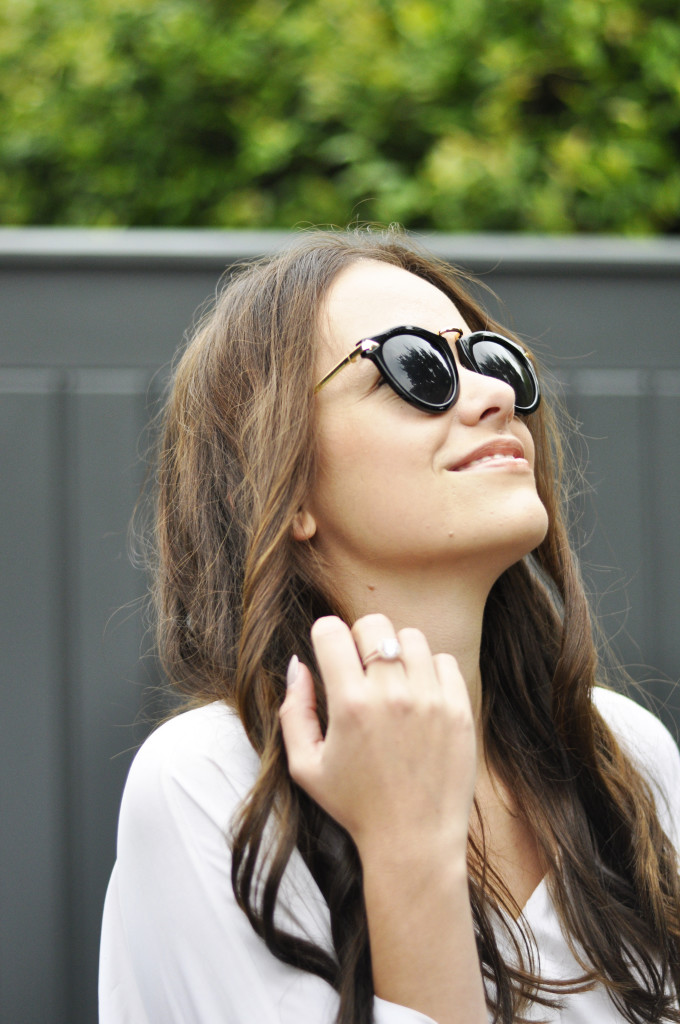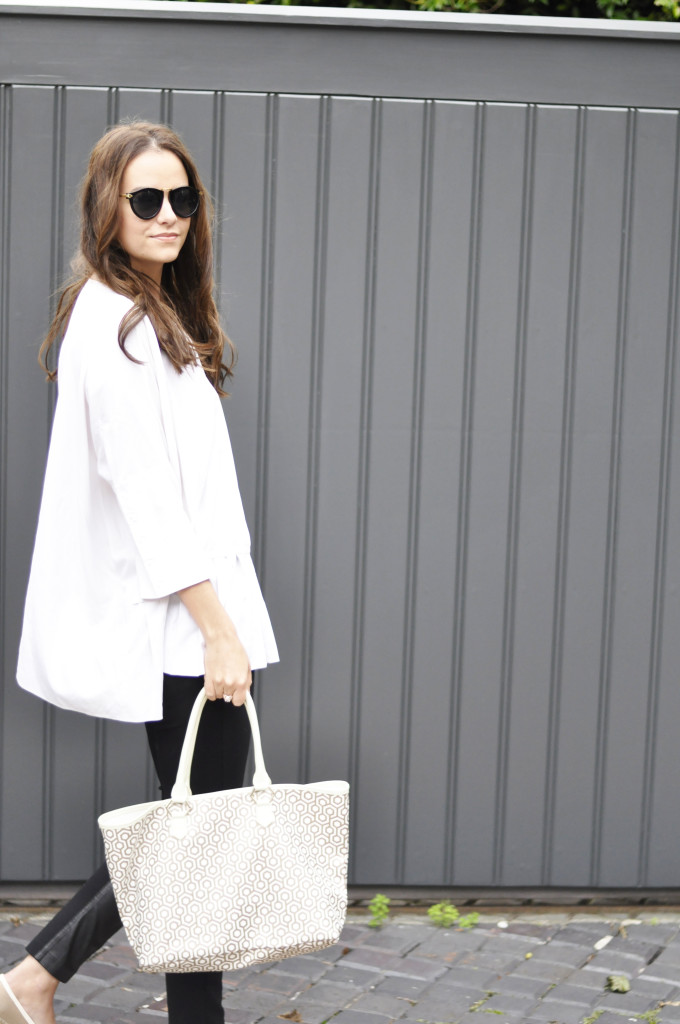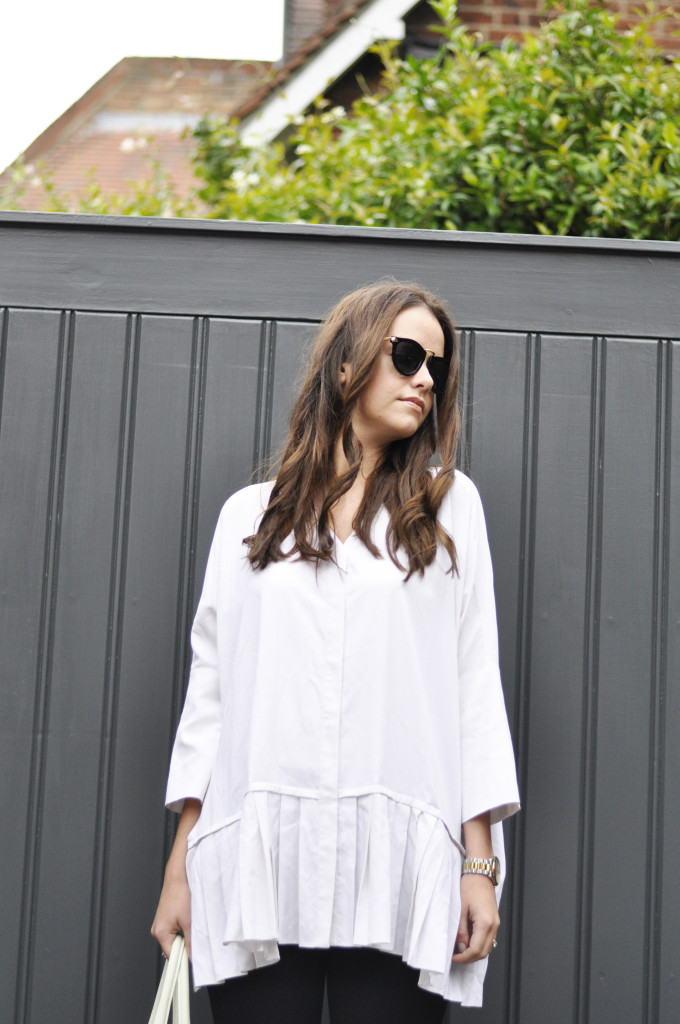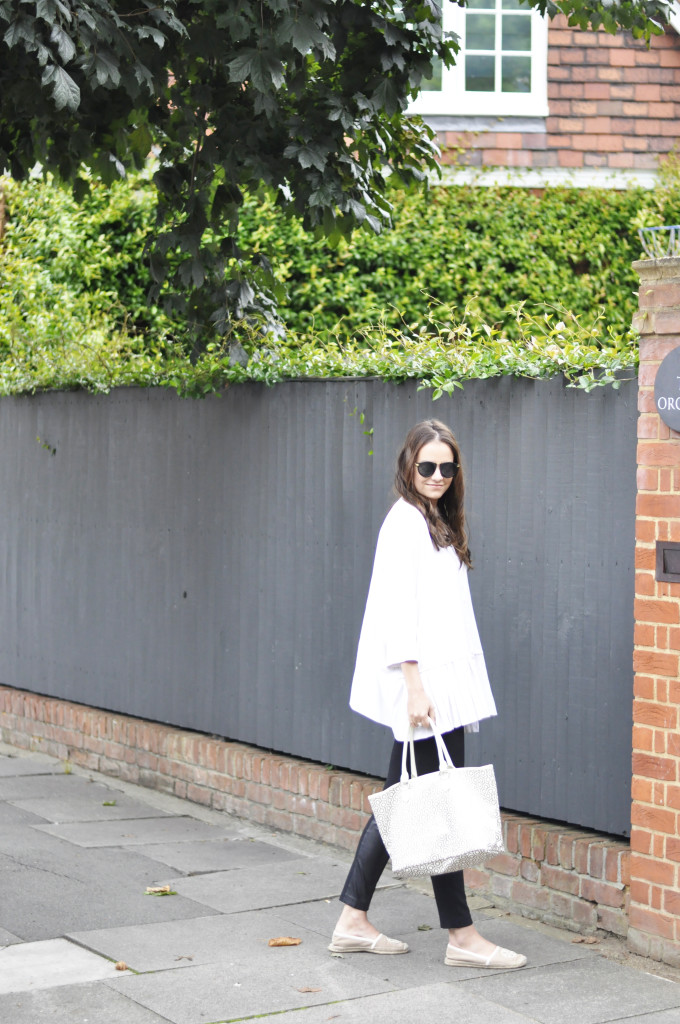 I have not been good at shooting outfits lately, we have been so busy and right now I am preparing Fashion Week and thinking of heels while I sleep so I think being at home prepping the whole thing makes me wanna wear comfy clothing. When I get out theses days I need a quick and easy look so I don't have to worry about colour matching or so on. A touch of gold to a simple outfit makes it look so much fancier.
This beautiful shirt is from Les 100 Ciels a cute little brand I have discovered a few months ago and been obsessed with ever since. I work with this cute girl from their team and honestly she could model for the brand it suits her so well, anyway it's so nice to work with a brand you love but not only that when you get on with the team it's such a pleasure, being a blogger isn't always easy and can feel a little lonely so working with like minded people is a plus.
I love how floaty it is it's perfect with skinny pants and you don't have to wonder if it's too tight etc. I love it so much.
I have added bag super easy tote bag from Mischa, I love how you can just throw anything and everything in it, camera, wallet, water and a jumper (hello autumn right?!)
Do you like the bag? they have many more designs and colours AND I have something special for my readers, when you check it out you can add
SYLVIA10 for a 10% discount.
(expires December 31st)
(small advice make sure you put it in your currency first, I first went on their website and thought boy those bags have too many zeros haha)
Mine is the Shopper tote in Champagne colour and I am so glad I picked this one.
Thank you to Mischa ℅
Shirt: Les 100 Ciels ℅, Leather leggings: J Crew, Shoes: Tory Burch, Bag: Mischa Designs ℅