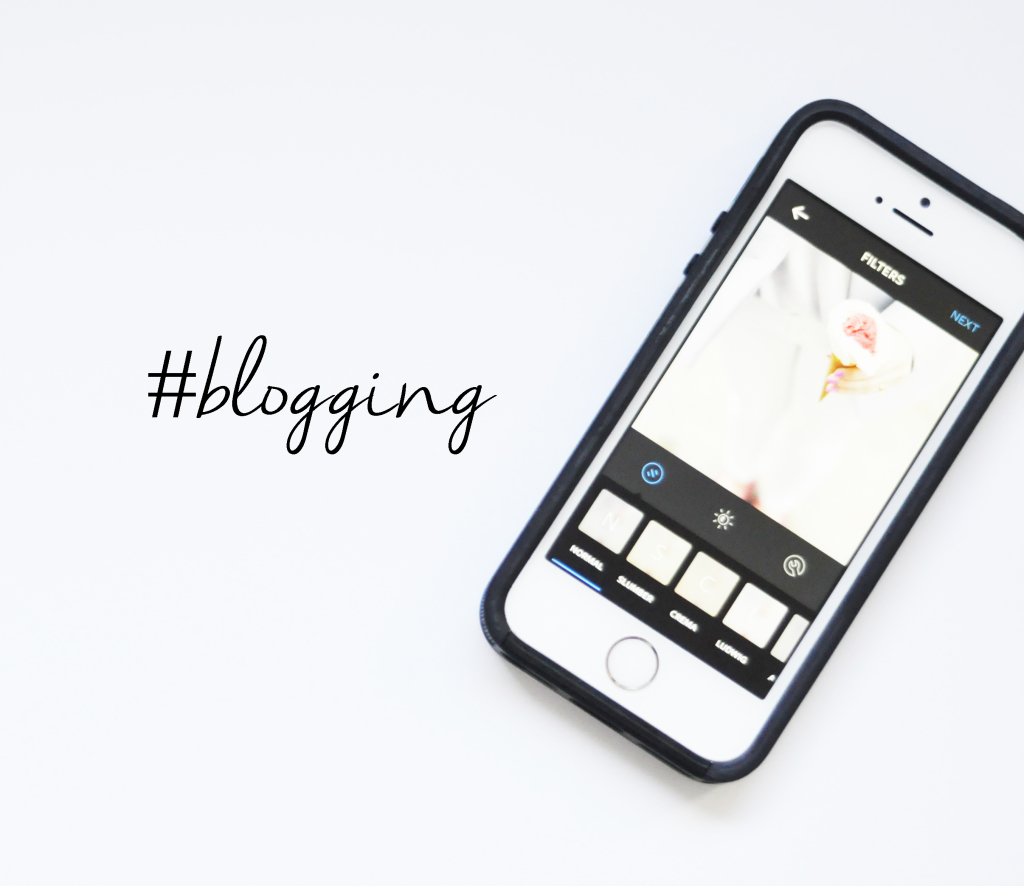 Hey guys, I hope you are well and ready for this long overdue post in English and in French for anyone reading in English normally go head and practice your French underneath hahah. So first of all, it's been a few years since I started Sylvia's Sparkles but only really took it seriously last summer. I have so many people around me who ask me on a daily basis what is it that I do? Is blogging a job? do people make money from dressing up? How do I make money and so on. So I have decided it was time to share how blogging works and try to answer everyone's question. Remember I am no expert and for those of you who already have a blog then this is going to be boring haha
Ok so I started blogging a few years ago after discovering some wonderful blogs that I still read daily, such as Pink Peonies and Gal meets Glam, they have both been such an inspiration not only with their gorgeous style but also with how much they have grown over the last few years. The amazing part of blogging is that even though we may all be in different countries we get to know each other and when I go to New York for example I am so happy to catch up with fellow bloggers who have become friends over the years like Mackenzie from Design Darling or Carly from College Prepster and so on. I recently had coffee with Emily from Cooper & Thames, she came to London and we had such a wonderful time talking about the differences between France, England and her beautiful country: AMERICA!!!
I started for fun and got a simple theme on Blogger that said sylviassparkles.blogspot.co.uk it was fun and simple to use till the day I realised I could start taking it more seriously. I started emailing small companies I liked (ETSY is the best to start of with)or small boutiques you have in your town and got offered a few free things like jewelry or home decor. It was real fun and I thought I needed to take it to the next level. As many bloggers out there, blogging wether you make money or not starts as a side job, the kind you do at 6am before work and 11pm before bed. The one day you look at how much you have accomplished, the amount of time spent designing and tweaking the blog (yes html and CSS are a right pain in the a**), the amount of time shooting photos and writing the articles and emailing, it's time to jump full time.
Why I went full time? simply because I could not find a job, why? because on the contrary of what people think London has more jobs than smaller towns but also a lot more competitions and I applied for so many jobs and never barely got a response apart from 'you are the CV number 7504 on the list, thank you for your patience' yeah right!I also never felt so happy in any previous jobs, I have always thought as myself as the 'bossy' one and it was time for me to accept that having a boss other than myself was not going to work. I have way too many opinions to keep to myself and would have probably got fired if I had had a normal 9-5 job. I admire the ones who do by the way … I wanted to have a job where I could set my hours, my rules, and even though in some of your questions I have had 'do you get up at 10am everyday?' the answer is big fat NO. I get up at 7.15am when the hubby leaves for work and I usually get 45min for lunch and then work until usually 7pm which is when L. gets back from work (well if he is lucky most days it's 8 lately).
I met so many wonderful people in this process, people like me starting off, people who are very successful and make more than 3 salaries on blogging (yes yes it's possible), I also met editors, writers, people from Vogue, Red magazine and so on. Living in London has increased my little black book of contacts to be honest, there are so many opportunities especially in Fashion, so many parties, so many launch nights and many more brands with their offices here. I then started to be a part of some programs like the Next blogger platform, where you get to meet other like minded people. I get invited to Press days from brands who want us to have a sneak peak and share their new collection on Instagram. I also have wonderful conferences with Cosmopolitan magazine, or the latest with ShopStyle (will come back to this one later on).
To blog, wether it's fashion, home decor, beauty or even cooking you have to take good pictures. I am still working on that one myself but invest in a good camera that would be my first advice. I was lucky enough to have always loved photography so for my 21st my family and Lewis bought me a Nikon D5000 (for those who have asked) I had a basic lens until last summer, my parents came to London and were looking to get a new lens so I managed to get myself one for my birthday (seems like birthdays are tech for me from now on) I have a 50mm 1.8 (linked) and I am so happy with it. It was reasonably priced and you can totally buy one already used, which is what we have done and I am so happy with it and the service I get from the little shop. Your photos don't have to be done with a big DSLR camera, so many more brands now have wonderful small cameras, cheaper that do wonders.
Now onto social media, social media will be your death but also you best friend. Start of with Instagram, it's going to be your new best friend, you wake up with IG and you go to bed with IG. You know that quote 'off to bed … when she really means Instagramming for 2 and half hours' that's it if you have made it there you have made it to the real world of blogging.
I am so busy that I sometimes forget to upload my photos so thankfully nowadays we have Latergramme and Hootsuite which allows you to prepare your posts in advance and at set times. Real life savers if I may say.
Instagram, don't filter too much, Instagram filters are crap (sorry) use Snapseed it's free and it's amazing you won't ever use IG's filters ever again. Make sure your photos are bright and white, for that just buy a white canvas kind of board and use it to get pictures of props and make sure you take your photos buy a window in direct outdoor lighting. Play around with Snapseed I usually use Brightness, Saturation and Highlight (See photos above and below)
Props, yes I said props, do my photos always look on point? no, do I spend 30 min placing items on the white board take 15 shots and do it all over again? yes! I found that a lot of people message me telling me that my life is perfect, that I am so lucky and that my life is dreamy. Let me tell you something, NOBODY, NOBODY has a perfect life, I consider myself lucky to have a wonderful husband and family and gorgeous friends, do I fight with my husband behind the pretty flower pictures? yes, do I disagree with my parents when they use to say that blogging wasn't a job? yes do I have terrible back pain sometimes I cry while working on the computer? yes, do I sometimes go in my overdraft because a bill was higher than expected? yes, Do I have issues with stress, do I do panic attacks when freaking out about stuff in life? yes.
However do my pictures look all pretty? yes because that's why they invented Instagram and Photoshop for am I right? Do we all hide a major spot on our faces so we have 100 likes on photos instead of 0? yes! Do we also try and stay natural and true to ourselves totally yes! My pictures are filtered, worked on, most pictures you see on my IG, blog and facebook page are a result of sometimes hours in the making so don't judge the book by its cover …
Ok so now how do we make money from blogging? big old question! Affiliate program, have you heard of those? ok go on Gap.co.uk or Gap.com or Gap.fr wherever you are right now, go at the bottom of the page and find the little link that says 'affiliate program' found it? bingo start making money. When you register to those platform (all brands have them by the way) you get accepted depending on your statistics (google analytics tells me on a daily basis how many people come on my blog, from where and how many clicks they make) Yes to you out there who think I don't know that you spend hours on my blog well I do, everything is visible on the net these days. What all of this means is that every time I wear a Gap product I am going to link it from the blog to the affiliate program, what you see is a link to the product itself, you click on it?! I make a few pennies, you buy it?! I make a big commission. Get the concept?
Then if you do that with 100s of brands and have 1000s of followers who love your style and find you influenceable you make money. Look at Rachel from Pink Peonies, she has 400,000 followers, all of those love her, admire her style (I am obsessed she is the best) she posts a dress from J Crew it's almost certain the product is out of stock within the day and if she makes let's say 15% commission on each purchase … I let you calculate that! Some other ways to make money in an easier way than being part of EVERY affiliate program in the world and loosing your mind, is ShopStyle and rewardStyle. Those platform help you make money and work on fun projects with you. Let's say rS works with big brands like Tory Burch, Kate Spade and so on, those brands have money to spare on advertising and choose to send out 20 bags to rS top bloggers, they can also have brands wanting to create a new campaign with a pretty face like Garry Pepper Girl (don't know her? you need to NOW)
Do we get things for free? yes, I usually write c/o next to the given stuff (courtesy of) but sometimes they don't even ask you to. Sometimes we get loans and sometimes we get paid £100 to write an article about your favorite summer bikinis. We sometimes get invited to try out restaurants, beauty salon, and also hotels and airline companies, most of the time if you are a blogger you can ask for a 'media press' discount or find a fun article idea and partner with airbnb to advertise them on the blog with a bit of luck your idea will be brilliant and you will get free accommodation.
Blogging is a very big world, my days are barely never the same, what does a day look like at Sylvia's Sparkles hq? well I start by reading my favourite blogs, you can find the list on the Catalogue page of my blog. I then write my article for the day or the day after depending how much I have had time to do over the week, I answer emails, I tend to receive around 300 to 500 emails when I get up, a lot is crap so a quick answer will do. I then have lunch (yes I do forget to eat sometimes) then sometimes I do a bit of house cleaning like the stupid hoover and clear my clothes because again yes I have a lot of clothes. I then try to read a book or content about blogging and having your own business, I go for a walk to take pictures for Instagram sometimes just a quick run to Starbuck to take a picture of my iced Maple Macchiato (sad bloggers life) I usually work about 1h on editing photos for blog posts and sometimes have meetings in the centre with brands and then meet L. from work we do a quick shoot and sometimes I have to get changed and run to an evening event look pretty and sip champagne.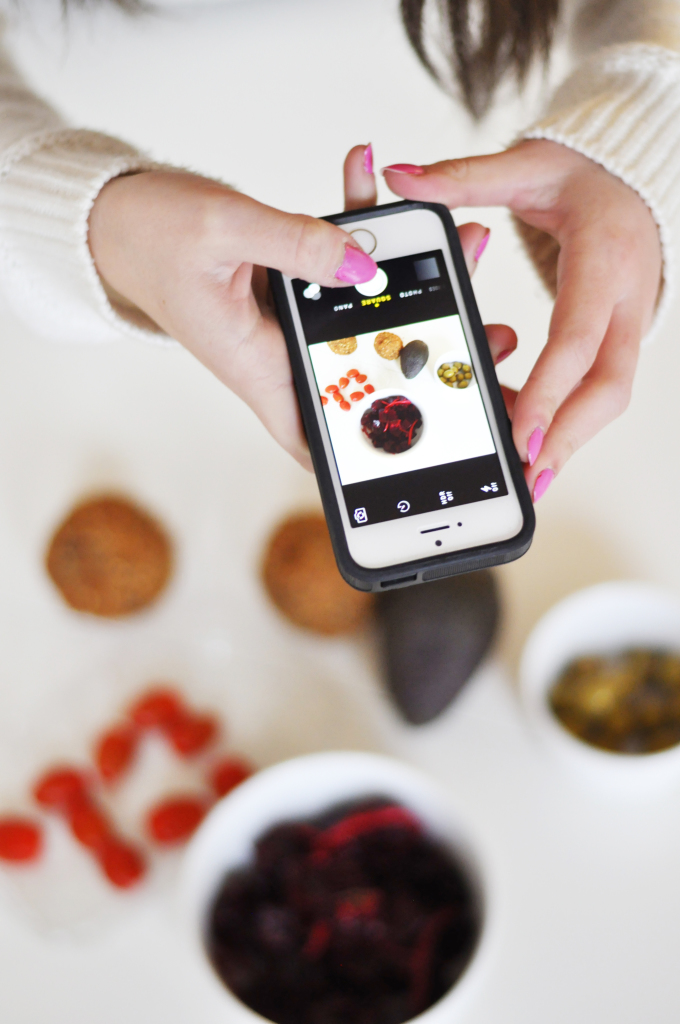 For those who don't know I am also working on launching a clothing line and Lewis is also trying to start his business so we have a lot on our plates. I do however try to switch off the phone and computer at 10pm to catch up on our tv shows but it's hard.
A few more advice and apps you can use, have a Twitter that goes without saying too much, Pinterest is the best thing ever you can also make money from Pinterest photos, I also use ShopStyle.it with my Instagram so I will link my clothes to a link and when you register your email you can receive all the details of my outfit to your inbox? fab right?
I will do a post next week on my favourite app for Bloggers, for time management, photoshop and any other app and software you need to be a good blogger.
I am not going to go into details about SEO because I hate them so if you need advice google it.
Lastly, if you blog full time make sure you declare what you earn, make sure you declare what you spend for tax return, a train ride for a meeting? a book you use to improve your skills? declare declare and make sure you either know how to do your taxes yourself or hire an accountant.
My last last points are those
Don't take anything personally in blogging there are always going to be mean followers
Be persistent
Have a strong ethic
Educate yourself on your profession
Have fun
'You need to live to write'
For those who think my life is perfect thank you that means I am working well on my photos but there are only photos I am lucky to travel a lot because I have family and friends and never ever barely pay for hotels and I am lucky to receive free clothes, decorations and beauty products and also lucky to live in a country where they have sales on 24/7. Fashion is my life and I spend around 6-7h daily on websites to look for the best price and the best style. I have a lovely home because I work in it everyday and I am lucky to have a husband who has worked for the last 12 years and has proven himself to the work place and has a decent salary. I don't take anything for granted and feel ever so lucky to have family and friends that I love very much and that I would do anything for.
Make sure you click on the links I post on my blog wether it's a link to an article I like or to my outfit everything is linked, the more you click and the more you buy the more make money …
Follow me on Instagram if you aren't already to keep having sneak peak of SS. and also subscribe to the newsletter on the blog to get emails notifications when a new blog post is out.
Thank you so much for following and for your constant support
Vous m'excusez d'avance je vais pas passer 3h a appuyer sur toutes les touches pour trouver les accents mon clavier est british et mon orthographe a toujours ete nul lol
Cela fait tres longtemps que je me suis dit qu'il fallait ecrire cet article et j'ai enfin pris le temps de. J'ai commence a ecrire Sylvia's Sparkles il y a maintenant quelques annees mais je m'y suis vraiment mise l'ete dernier. J'ai de plus en plus de personnes qui me demandent comment un blog fonctionne? qu'est ce que je fais de mes journees et aussi est ce que l'on peut gagner de l'argent en je cite 'jouant a la s'habiller comme une poupée'. Je me suis donc dit qu'il etait temps de tout mettre par ecrite que ca soit pour quelqu'un qui veuille commencer un blog ou pour les curieux qui posent beaucoup de question 😉 Je precise que je ne suis pas une experte et que je donne uniquement des conseils et des faits de ma propre expérience! (n'allez pas m'envoyer chier si Chanel ne répond pas a votre email pour demander un sac gratuit lol)
J'ai commence mon blog apres avoir decouvert celui de Rachel et Julia, Pink Peonies et Gal meets Glam. Elles ont toutes les deux un style impecable et ont enormement évoluées au fil des annees. Elles sont donc de tres bons examples! L'une des meilleure chose etant bloggeuse c'est de pouvoir rencontrer du monde, etant toutes ou tous dans des pays different il est parfois dificile de se voir face a face mais les liens se font par emails et par nos blogs. Plusieurs d'entres elles sont maintenant de tres bonnes amies et j'adore me dire qu'en allant sur New York j'ai des amies avec qui je peux aller discuter pendant des heures! Comme Mackenzie de Design Darling et Carly de College Prepster. J'adore rencontrer des lectrices/bloggeuses sur Londres quand elles viennent en vacances des US comme Emily de Cooper & Thames. Ou tout simplement quelqu'un qui vient me voir a une soirée en me disant 'oh tu es Sylvia's Sparkles' #purebonheur
J'ai commence SS sur Blogger avec une address du style …blogspot.co.uk c'etait simple et nikel au depart jusqu'a ce que j'ai realise que je pouvais prendre mon blog plus au serieux. J'ai commencé par envoyer des emails a des petites boutiques ou compagnies (ETSY est genial pour ca) j'ai ensuite recus pleins de paquets gratuits pour en faire la pub sur mon blog. Je me suis donc decider a mettre plus d'effort et pousser mon blog au niveau superieur! Comme beaucoup de bloggeuses, cela commence comme un petit boulot a cote vous savez celui a 6h du mat avant le boulot et a 23h avant de dormir. Le jour ou vous realiser tout ce que vous avez accomplis, le temps passé sur le design du site (laissez moi vous dire qu'on etait pas ne avec les connaissances sur html et CSS) les photo shoots et le temps passé a ecrire, une fois tout ca realisé il est temps de passer a plein temps!!!
Pourquoi je suis passé a plein temps? pour la simple et unique raison que je ne trouvais aucun boulot, la plupart des gens pensent que Londres est la ville de reve ou tout est trouvable ba ecoutez il y a certes plus de boulot que dans une petite villes mais beaucoup plus de canditat, jai postuler pour un nombre imaginable de boulot et les reponses etaient toute du style 'vous etes les CV number 7534 merci de votre passience' mon cul!
J'ai jamais particulierement adoré mes boulots precedent (dsl J Crew lol) je me suis toujours vu comme la 'commendou' comme dirait ma mere, et vous savez quoi?! elle a raison la petite! Je me suis donc reveillé un matin en me disant que si mon patron etait quelqu'un d'autre que moi meme ca n'allait pas le faire! J'ai bien trop d'opinions je me serais surement fait virer d'un boulot 9h-17h. J'admire les gens qui y arrive!!!
J'avais envie de pouvoir gerer mes heures, meme si j'ai des gens qui me demandent si je me leve a 10h tous les matins la reponse est un gros NON. Je me leve a 7h15 quand mon cher et tendre marie part pour le boulot et je finis ver 19h quand il rentre (enfin en ce moment il rentre a 20h30 alors j'en profite pour me refaire tous les Gossip Girls (on ne juge pas svp)
J'ai rencontré des gens merveilleux dans le processus, des gens qui comme moi commencaient ou des gens avec le montrant de 3 salaires en 1 (oui oui j'ai une copine qui se fait $1million par an). J'ai aussi rencontré des editrices de magazines, Vogue, Red, Elle etc. Etant sur Londres on a beaucoup plus d'opportunitee et j'ai definitivement agrandit mon carnet d'addresse. Je suis invitée par des companies a leur journee Press pour prendre en photos et voir les futures collection et aussi pas mal de conference avec Cosmopolitan et ShopStyle (je vais revenir a ShopStyle plus loin)
Pour etre bloggeuse que ca soit dans la mode, la decos, la beautee ou la cuisine il faut savoir prendre des photos, pas besoin d'etre artiste mais mon premier conseil serait si possible d'investire dans un bon appareil photo! J'ai eu de la chance d'avoir eu le mien il y a plusieurs annees (dieu que je me fais vieille) et j'ai un Nikon D5000 (pour ceux qui m'ont demandé) et j'ai par la suite acheté un objectif different (croyez le ou non j'ai etait obliger de chercher le mot objectif dans le dico je ne me souvenez plus, cest grave docteur) Il est possible d'acheter tout cela d'ocas ce que j'ai fait avec l'objectif et j'en suis tres tres satisfaite! Ne vous forcez pas non plus a acheter un reflex si vous n'allez jamai utiliser le mode Manuel il y a plein de petit appreils maintenant qui sont moin cher et qui font du tout aussi bon boulot! J'utilise Photoshop pour retoucher mes photos et j'en suis satisfaite si vous n'achetez pas de mac en meme temps vous allez trouver ca legerement trop cher pour votre gout croyez moi j'ai fait une mini attaque quand jai vu le prix la premiere fois … utilisez Light Room c'est biennnnn moin cher et tout aussi efficase!
Platforms social (c'est comme ca qu'on dit en Francais? merde c'est grave donnez moi des cours) Commencez par Instagram, ca va devenir votre meilleur ami, il est la au matin au reveil et au soir au couché je me demande a qui je suis marié des fois. Vous savez quand vous dites 'jv au lit et que vraiment vous allez Instagrammer pendant 3h (cest un verbe en france instagramer? non pck on instagram et on google ici)
je suis des fois telement occupe que j'oublie de partager mes photos sur instagram merci mon dieu on a Latergramme un app pour pre-partager les photos en avance, j'utilise aussi beaucoup Hootsuite super pratique meme concept. Ils me sauvent la vie!
N'utlisez pas les filtre instagram ils sont nul (dsl) Snapseed, cest gratuit et cest miraculeux une photo toute moche et grisouille peut devenir toute belle est parfaite! Prenez vos photos pret d'une fenetre, si je veux une photo de mon repas au resto je demande a m'assoire pret de la fenetre et Lewis a interdiction de toucher a sa nourriture avant que je prenne une photo c'est un rituel maintenant!
Est ce que quand je prends une photos de mes produits dans ma salle de bain c'est toujours aussi parfait et bien range heuuu NON, est ce que je passe 30 min a tout instaler prends 15 photos et recommence pck j'ai pas aimée aucune photo? OUI.
Beaucoup de personne me disent que ma vie est parfaite, que j'ai trop de chance et qu'ils sont envieux .. je vais vous dire un truc PERSONNE, PERSONNE n'a une vie parfaite, je suis chanceuse d'avoir un mari adorable et deux famille merveuilleuses et des amies encore plus que parfait (eux ils ont le droit d'etre parfait) mais est ce que je me chamaille avec mon mari derriere la belle photo de fleures? OUI et ce que je m'engeule avec mes parents pck on est pas d'accord sur les choix de la vie? OUI est ce que des fois on pleure tous un bon coup? OUI est ce que je suis en negatif sur mon compte pck ma facture de gaz a ete plus elevé? OUI et ce que je fais des crises d'angoisses quand le metro s'arrete dans le tunel? OUI Est ce que des top bloggeuses dont je donnerais pas le nom ont fait de nombreuse fausse couche avant de montrer leur petit ventre parfait au monde? OUI persone n'a de vie parfaite on a tous nos problemes qu'on choissisent de les partager ou non. Les photos ne sont que des photos retouché et editer cest pour ca qu'on a inventer Photoshop non? Je passe des heures sur mes photos ne juger pas le livre par sa couverture ….
Comment se fait on de l'argent avec un blog? question que je recois par email au moin 3 fois par semaine! Des 'Affiliate program' (vous allez m'excuser mais le nom en Francais m'est inconus) Allez sur Gap ou Banana Republic et allez en bas de la page il doit y avoir un term synonyme, cliquez, enregistrez vous et hop bravo vous allez gagne de l'argent. Toute robe de chez Gap va etre lier de mon blog a se program donc si vous cliquez sur ma robe vous allez l'acheter et boum je me fais une grosse commission! Vous etes plus ou moin accepter selon le nombre de personnes qui lisent votre blog cela ce trouve sur votre Google Ananlytic (oui oui pour tout ceux qui pensent que je ne vois pas je vois tres bien qui d'entre vous passe des heureus a lire mon blog meme si ils ne disent jamais rien, tout se voit dans ce monde)
Si vous faite ca avec 100 marque et que vous avez des centaines voir milliers de lecteurs pouf le tour est joué! Voyez Rachel de Pink Peonies elle a 400.000 milles abonnés sur Instagram tout ces gents la vont vouloir sa robe de chez J Crew avec un peut de chance ils seront hors stock dans la journee et elle aura fait un salaire d'un mois en une journee! Voyez le concept? Beaucoup de program comme ShopStyle et rewardStyle vous payez directement pour toutes les compagnies ca evite de passer des heures sur chaque marque a vous rappelez de touts vos mots de passes etc … Ces programmes la vont etre en parternariat avec des marques qui vont elles ensuite envoyer 30 sacs a main au top bloggeuse pour en faire la pub et elle apres se font une commission sur tous les achats generé par leur blog capiche? Si vous ne suivez pas Garry Pepper Girl faite la elle est juste 'parfaite' lol
Est ce que je recois des truc gratuit? OUI je met souvent a coté le term c/o (courtesy off) mais des fois pas besoin cela depend du contract que je signe avec la marque en question. Des fois j'ai des pret et je suis payé £100 pour ecrire un article sur les top bikinis pour la nouvelle saison ou encore des hotels gratuit ou a prix reduit pour des gens de la press et media.
Le monde du blog est un monde sans fin ont a tout un style different et des idees differentes et il y a de la place pour tout le monde! Une journee type dans la vie de Sylvia? je me leve je dejeune en lisant les blogs de mes amies (vous pouvez trouver la liste sur la page Catalogue de mon blog a www.sylviassparkles.com) J'ecris mes article pour le jour meme ou des fois pour le lendemain si jai deja lancé celui du jour avant! Je reponds a mes emails (300-500 par jours) je nettoie lappart entre deux mails et je range mes fringues (oui je sais j'ai beaucoup de fringues) Je lis beaucoup et je m'instruie sur mon 'metier' si vous voulez mettre une etiquette! Jai souvent des meeting avec des companies soit un cafe ou dejeuner et des fois je courts a Starbuck pour un bon Macchiato, je passe 1h ou 2h a editer mes photos et des fois je rejoind L. en ville et on fait un shoot et apres je me change en vitesse pour aller au lancement d'une collection ou autre! Meme sans soiree on rentre souvent vers 22h et ils est temps de manger et au dodo!
Pour ceux qui ne le savent pas je lance une ligne de vetements dans les mois a venir et Lewis lance son entreprise aussi donc on passe pas mal de temps a bosser meme si les photos ne le montrent pas ca m'arrive souvent de prendre 15 photos sur 2 jours et de ne les partager sur les 3 jours apres alor que ces 3 jours la on est pas sortie de la maison pour bosser …
D'autre conseils, utiliser Twitter et Pinterest, je partage aussi ce que je porte sur Instagram et Facebook avec ShopStyle.it c'est tres simple copier coller le lien sous ma photos et rentrer votre email et a chaque fois que je partage mon ensemble si vous aimez la photo vous receverez un mail avec tout le details! Magic??!!
Dernierement, declarer vos impots!!! un cafe avec un client? un livre pour gerer votre blog? tout est declarable et vous pouvez toucher la TVA en retour n'oublier pas vous etes apres tout une societe! Faite le vous meme si vous etes sur de pas faire de betises sinon je conseil vivement d'aller chez un contable!
Mes derniers points: Ne prenez aucuns commentaires trop au serieux il y aura toujours des jalous, Soyez persistant, eduquez vous sur votre domaine on en apprend tous les jours et amusez vous! On dit que si vous aimez ce que vous faite c'a n'a pas besoin d'etre appelé un boulot!!!
'Il faut vivre pour ecrire' (ce que nos agents nous repetent quand on sort pas assez pour prendre de photos)
Pour ceux qui pensent que ma vie est parfaite, je vous en remercie ca veut dire que je prendre bien et retouche bien mes photos, jai de la chance de voyager j'ai ete a NYC a 10ans et je n'ai jamais autant aimé decouvrire un pays et sa culture. J'ai de la chance de n'avoir jamais a payé d'hotels car nos familles sont un peut partout dans le monde et nos amies aussi! J'ai aussi de la chance d'avoir beaucoup de choses gratuites et de vivre dans un pays ou les soldes exsitent toute l'annee (70% souvent pas 2.99 euros en moin lol) je passe en moyenne 6 a 7h par jours 3 a 4 fois par semaine sur le net a chercher un article vu dans la rue ou un tres proche a moin cher (si vous cherchez quelque chose de precis avec un peut de chance je suis votre sauveuse et je vous le trouve en 5min) J'ai un appart adorable car j'y bosse 24h/24 cela ne veut pas dire qu'il est immense jai aussi ma cuisine dans la salon! J'ai aussi de la chance d'avoir un mari qui a bossé pendant les 12 dernieres annees et qui se trouve a un haut niveau. Je n'ai pas a me plaindre mais je n'ai pas une vie parfaite!
N'oubliez pas de me suivre (etrange comme concept hein me suivez pas dans la rue je me poserais des questions) mais sur Instagram si vous ne le fesez pas deja et aussi de rentrer votre email dans Subscribe sur la droite de mon blog pour recevoir par mail tous les articles!
Merci a vous tous pour votre soutien constant je vous aime!
xo S.