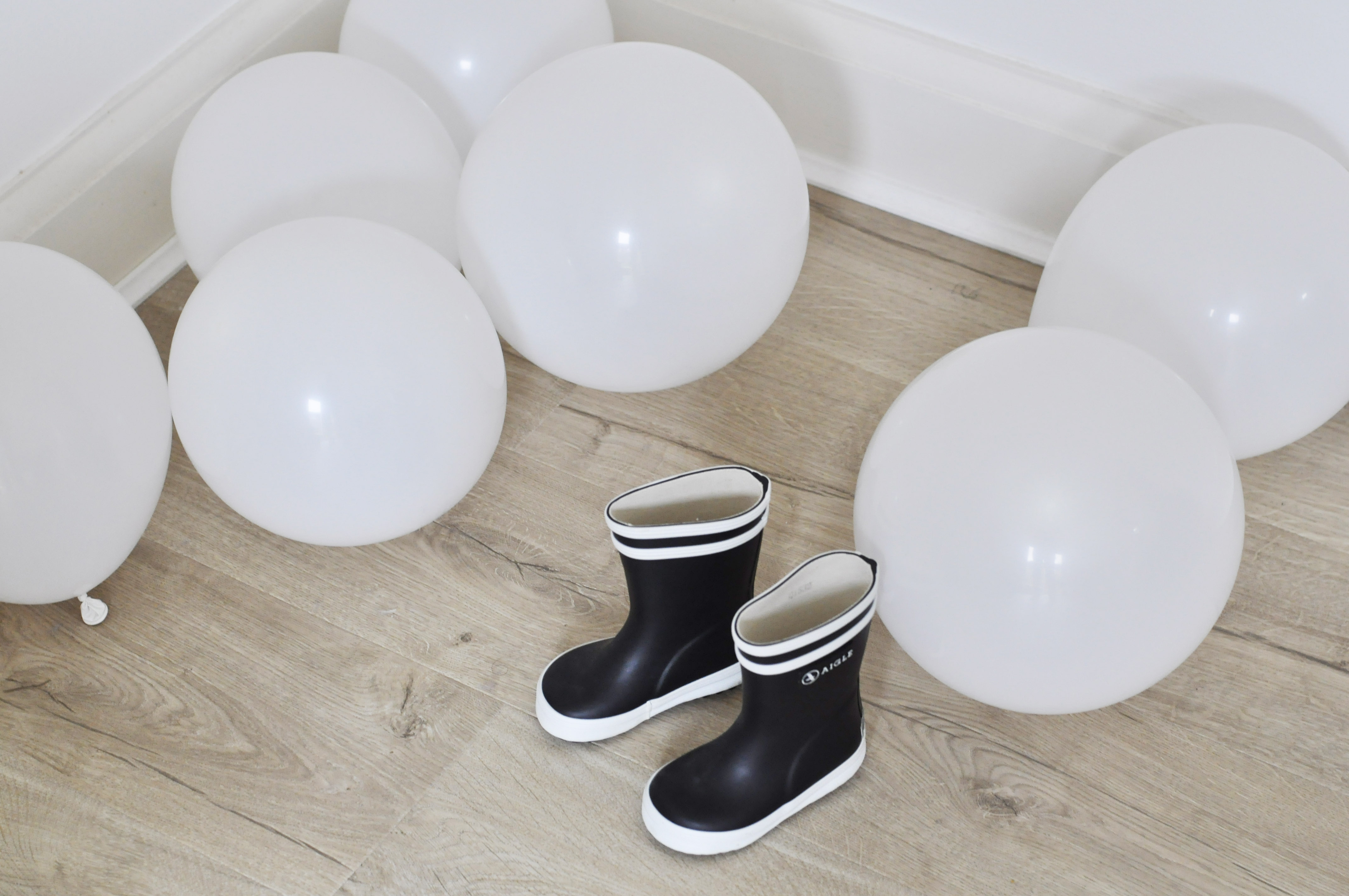 Let's talk about wooden floors and how it makes a difference for your feet. I have a hate relationship with carpets, not sure why I find it dirty and too thick. I much prefer the classy feel of a wooden floor.
We have been extremely lucky and god we are so so grateful to have partnered with Quick Step floorings.
They offer an amazing variety of floorings from pure wooden to laminate floorings and also vinyl. As they say on their website and I totally agree choosing a flooring is the foundation of your home, it will give it its own character.
It was not so hard to choose the colour to be honest, I did hesitate at some point between (and considered) a very dark brown to give it a very chic feel and also a strong contrast with the white walls. But I then opted for a softer shade as we both agreed it was the best for our home and style. We went for the Beige Oak laminate and could not be happier. I am not gonna lie ordering floorings online is not always easy, it can be overwhelming but they have made it super easy as they sent a sample (of a very very decent size) for us to check and it really helped. We then got it all delivered and our builder then went on with the work and the whole house was done in 5 days.
We are so pleased with the quality and the feel under the feet. I am not really going to add too many rugs as I want to enjoy the floorings everyday. Yes as people may say it's colder than carpet under the feet but also so much easier to clean on a weekly basis. I am honestly loving walking around the house and have that feel of a fresh chic wooden laminate under my toes.
Light floor and light walls make a room appear extra wide which is exactly what we were looking for for our house, we then just have to add touches of colours here and there to give it more personality.
Wooden floors make gorgeously sleek and stylish options for your flooring throughout the house, easy to look after and they are perfect for the rest of the decor. Laminate floorings are also cheaper than real wooden floors which can help you in your home budget, as I mentioned before we did renovations in our house and we wanted to share all of this with you guys and show you that you can definitely decorate and revamp without it costing you an arm. Being on a budget while doing something you love is very important.
Our wooden floor can be found here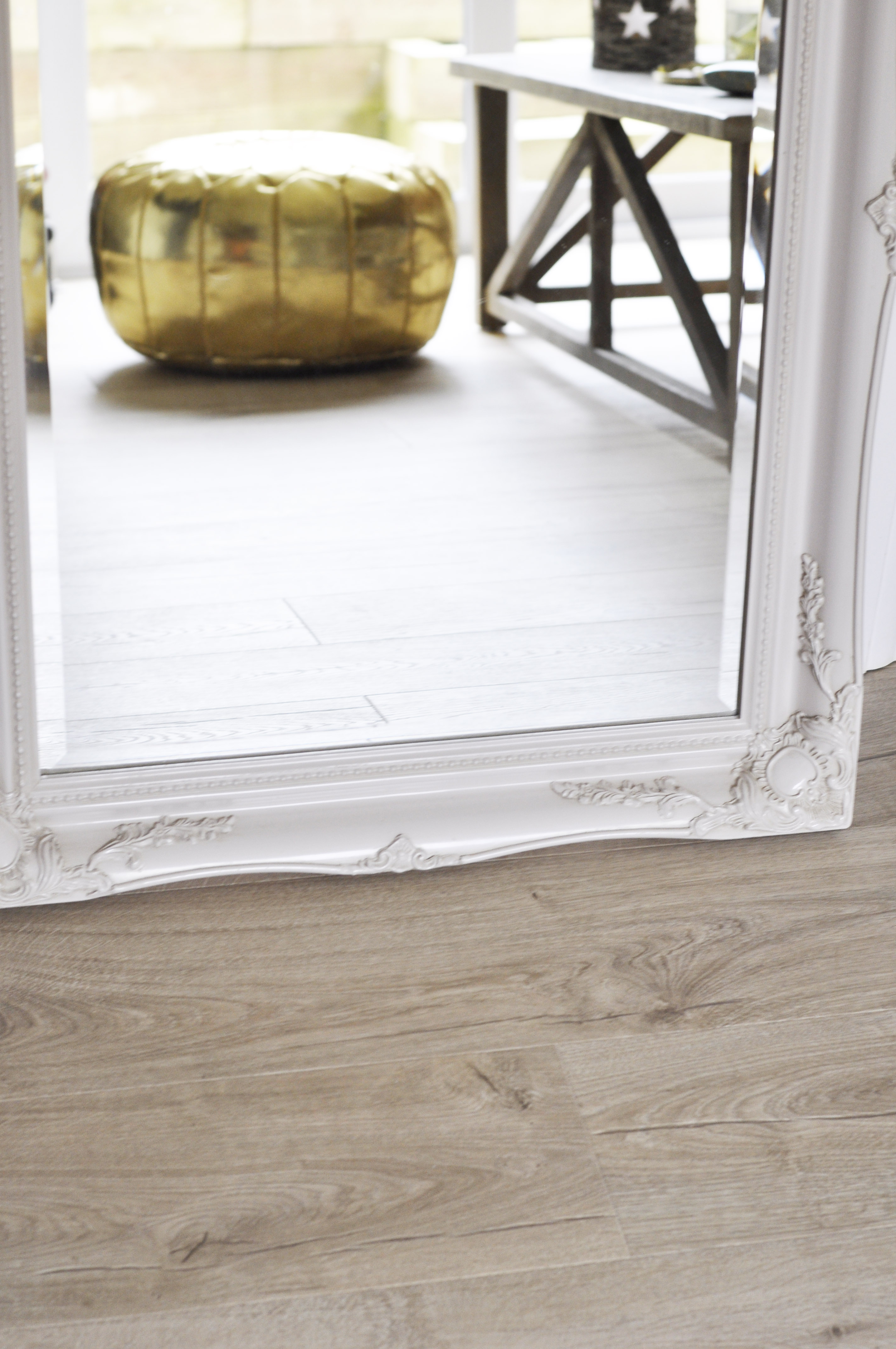 Hope you guys like the look of our flooring I have put the links underneath for you to check it out. I will be sharing a little video soon with more photos in the future once the rooms are fully decorated and done (will be doing a before and after of each room so be prepared to see a lot of our flooring as it's in every room hahah)
A massive thank you to Quick Step floorings for providing the entire flooring for this project, we are so grateful to work with brands that truly believe in us and that we love and respect. It's sometimes hard for people or brands to understand that blogging is not always about getting 'free' stuff and then not care about the brand I work with brands I love and even if someone offers something special but the brand does not fit me or my lifestyle I will always say no.
Thank you again to the brands who believe in Sylvia's Sparkles.
Our home is one happy place <3
xo S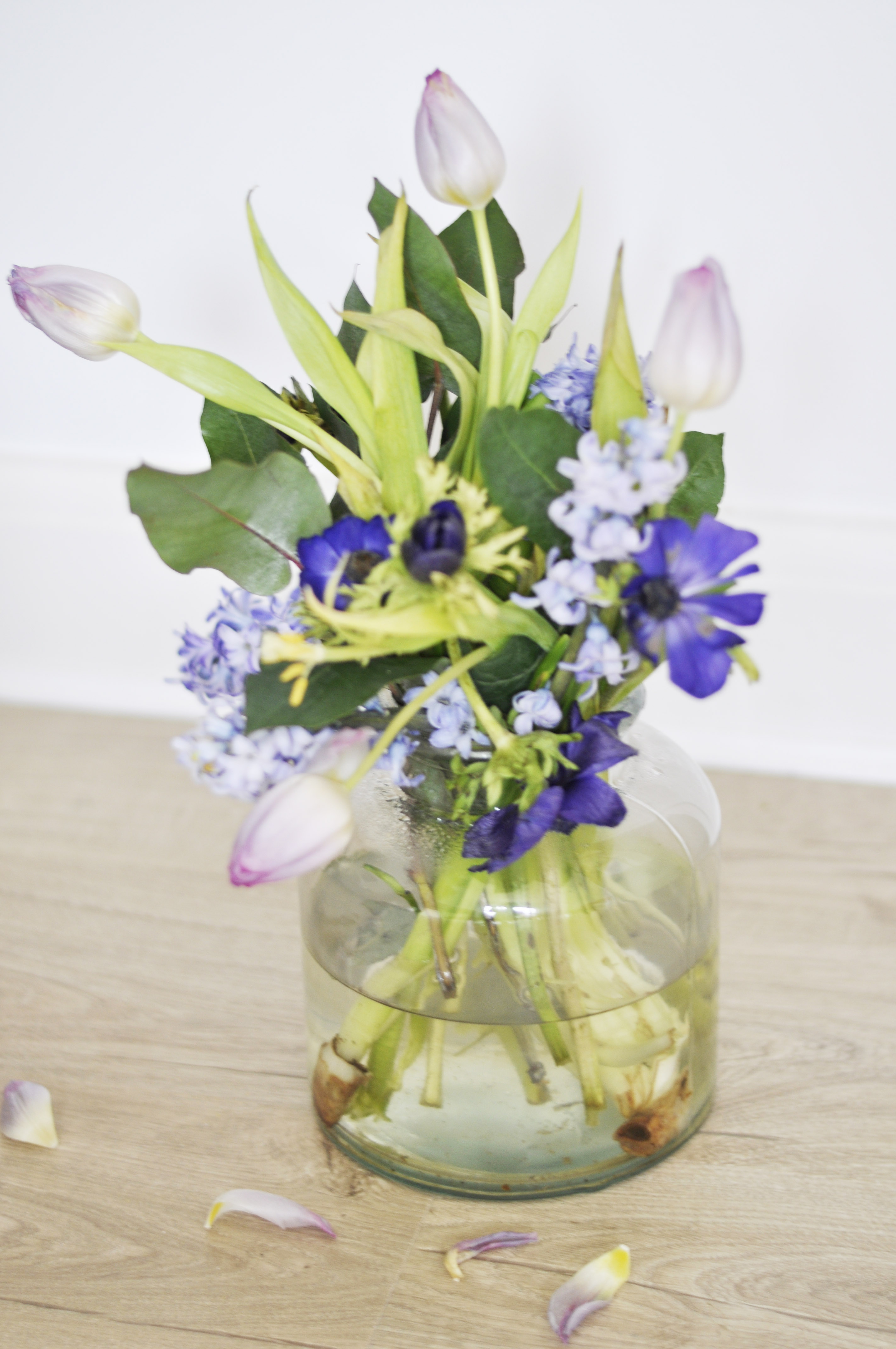 Et si aujourd'hui nous parlions parquets et différence qu'ils représentent pour vos pieds. J'ai une relation de « détestation » avec les moquettes, je ne sais pas pourquoi, mais je les trouve peu hygiéniques et trop épaisses. Je préfère de loin l'aspect élégant d'un sol en bois. Nous avons eu beaucoup de chance d'obtenir un partenariat avec Quick Step et leurs parquets et nous leur en sommes très reconnaissants.
Quick Step floorings offre une étonnante variété de sols en passant par un parquet en bois massif, un parquet laminé ou un plancher en vinyl.
Pour être honnête ce ne fut pas très difficile de choisir la couleur. J'ai eu une petite hésitation au début… et envisageais un parquet brun foncé pour donner un coté chic et aussi pour trancher avec les murs blancs. Mais j'ai ensuite opté pour une teinte plus douce comme nous pensions tous les deux qu'elle conviendrait mieux à notre maison et son style. Nous avons donc choisi un parquet laminé en chêne beige et nous en sommes vraiment très heureux. Je ne vais pas mentir, commander un parquet en ligne n'est pas très aisée, cela peut paraitre insurmontable mais Quick Step a rendu la chose très facile en envoyant un échantillon ( d'une taille plus que convenable) pour que nous puissions nous assurer de la justesse de la teinte et cela nous a vraiment aidé.
Nous avons par la suite été livrés de la totalité nécessaire et notre artisan a mis en place le parquet dans toute la maison en 5 jours seulement!
Nous sommes vraiment très heureux de la qualité de ce parquet et de la sensation sous nos pieds. Je ne vais pas ajouter beaucoup de tapis car je veux pouvoir profiter de ce parquet chaque jour. Oui, on dit qu'un parquet est plus froid sous les pieds qu'une carpette mais aussi tellement plus facile d'entretien chaque semaine. Marcher dans toute la maison est un réel plaisir et j'aime cette sensation que procure un parquet laminé élégant sous les doigts de pied!
Un sol clair et des murs clairs agrandissent une pièce ce qui est exactement ce que nous recherchions pour notre maison, il nous suffisait d'ajouter des nuances de couleur ici ou là pour donner à chaque pièce sa personnalité.
Des sols en bois offrent des options superbement stylées et d'une finition élégante pour toute la maison, faciles d'entretien et parfaits pour la décoration. Les parquets laminés sont aussi plus accessibles financièrement que des parquet en bois massif ce qui peut être un atout pour votre budget.Comme je l'ai mentionné précédemment nous avons entrepris des rénovations dans notre maison et nous voulions partager tout ceci avec vous et montrer que l'on pouvait sans problème décorer et rénover sans que cela vous coûte les yeux de la tête.
Respecter un budget et se faire plaisir à la fois, c'est quand même bien!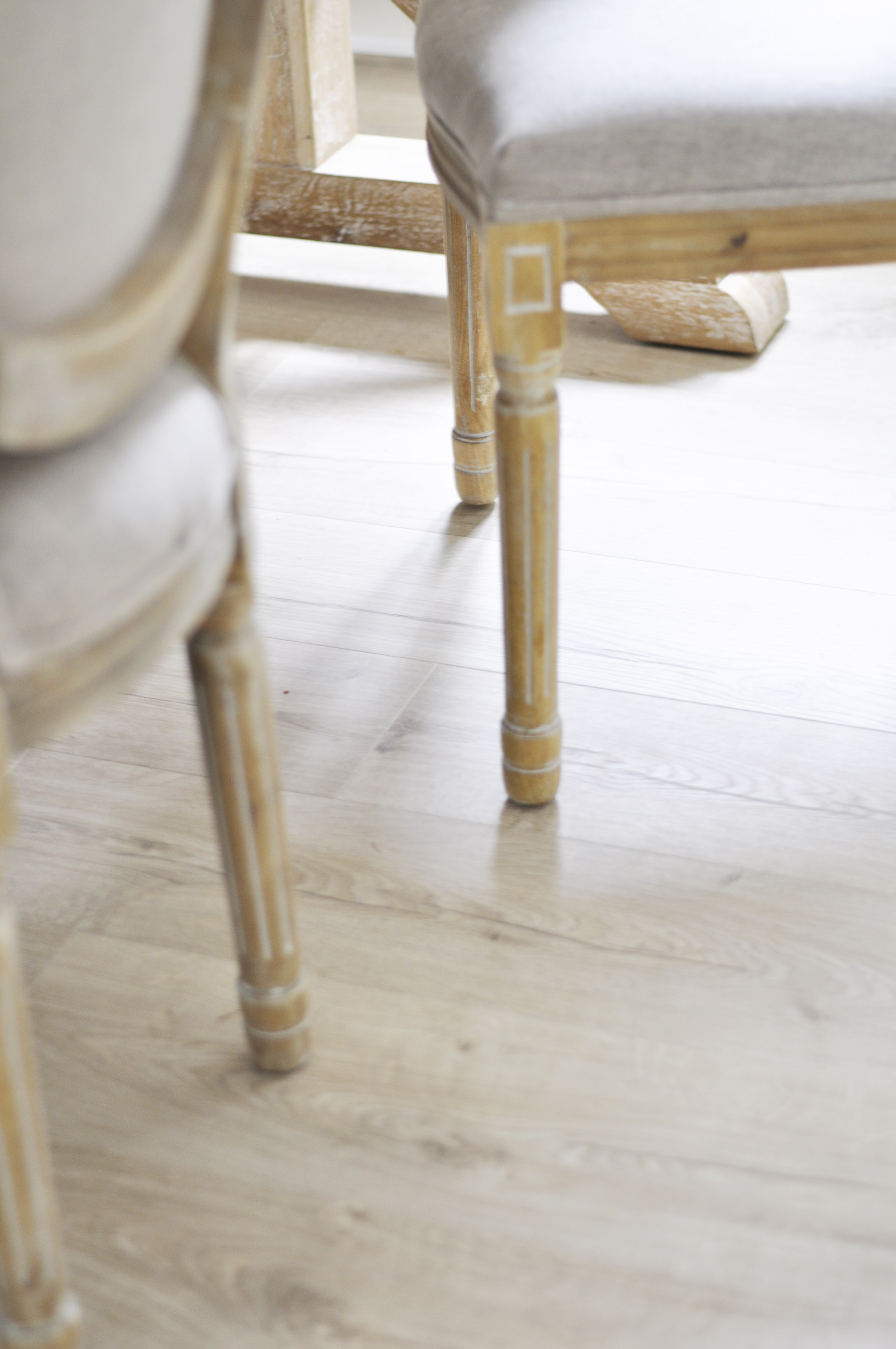 J'espère chers amis que vous aimez notre parquet et je joins les liens ci-dessus? ou ci-dessous? pour que vous puissiez voir par vous-même. Je vais partager une petite vidéo très prochainement avec encore plus de photos dès que la décoration de la maison sera terminée. Je vous présenterai un avant et un après pour chaque pièce, donc soyez prêts à en voir beaucoup car nous avons du parquet dans toute la maison.?
Mes vifs remerciements à Quick Steps Floorings pour nous avoir fourni tout le parquet nécessaire à ce projet, nous sommes vraiment très reconnaissants envers toutes les marques et compagnies que nous apprécions et respectons et qui croient en nous.
Il est parfois difficile pour certaines personnes et pour les marques de comprendre que pour moi, avoir un blog ne signifie pas seulement obtenir des produits gratuits sans se soucier des compagnies avec lesquelles je travaille et que j'aime. Même si on me propose un produit intéressant mais la compagnie ne me correspond pas, pas plus qu'à mon style, alors je préfère dire non.
Un grand merci aux marques qui croient en « Sylvia's sparkles »
Notre maison est un foyer heureux <3
xo S