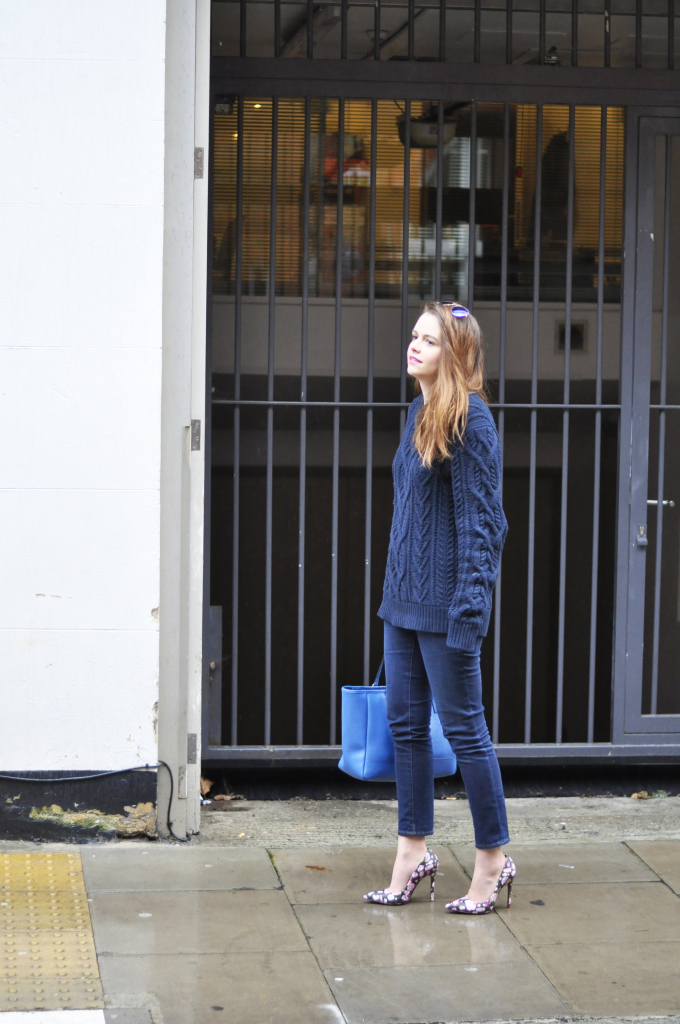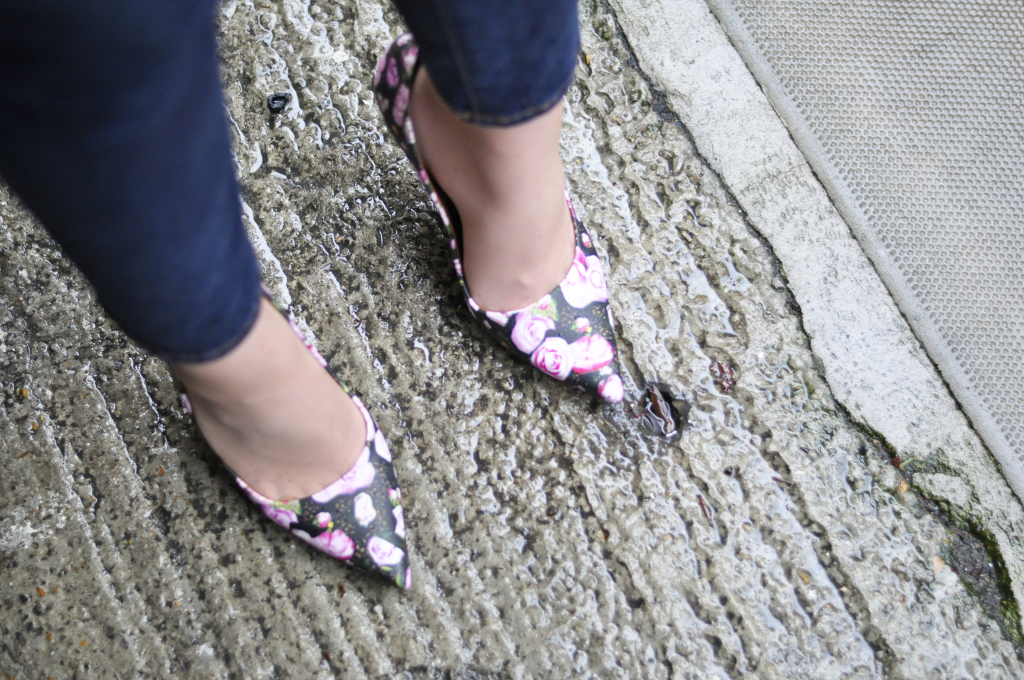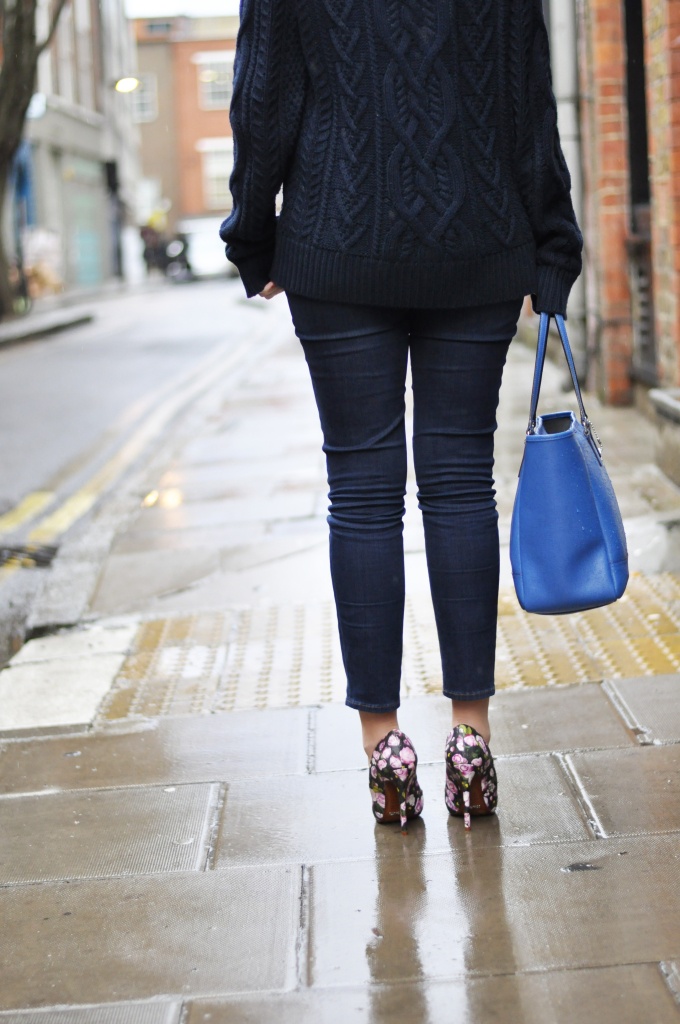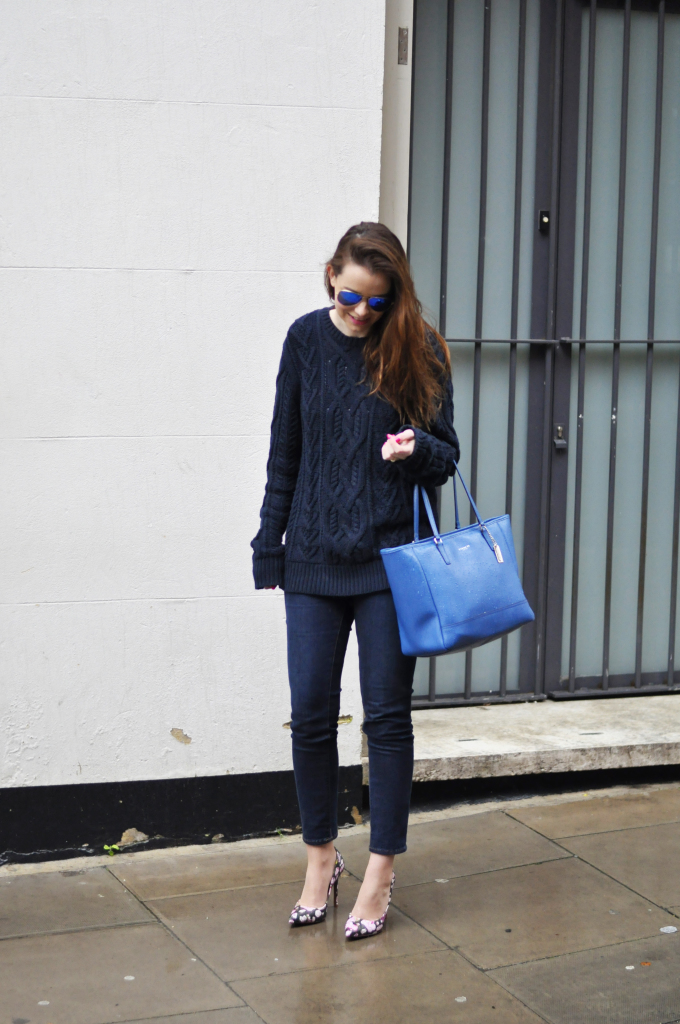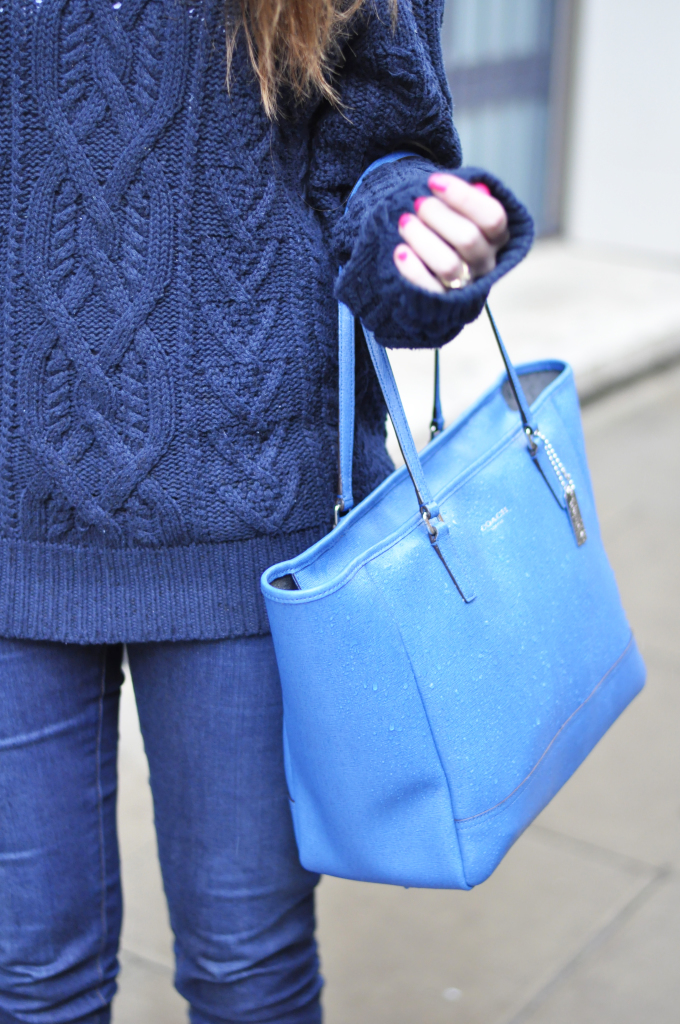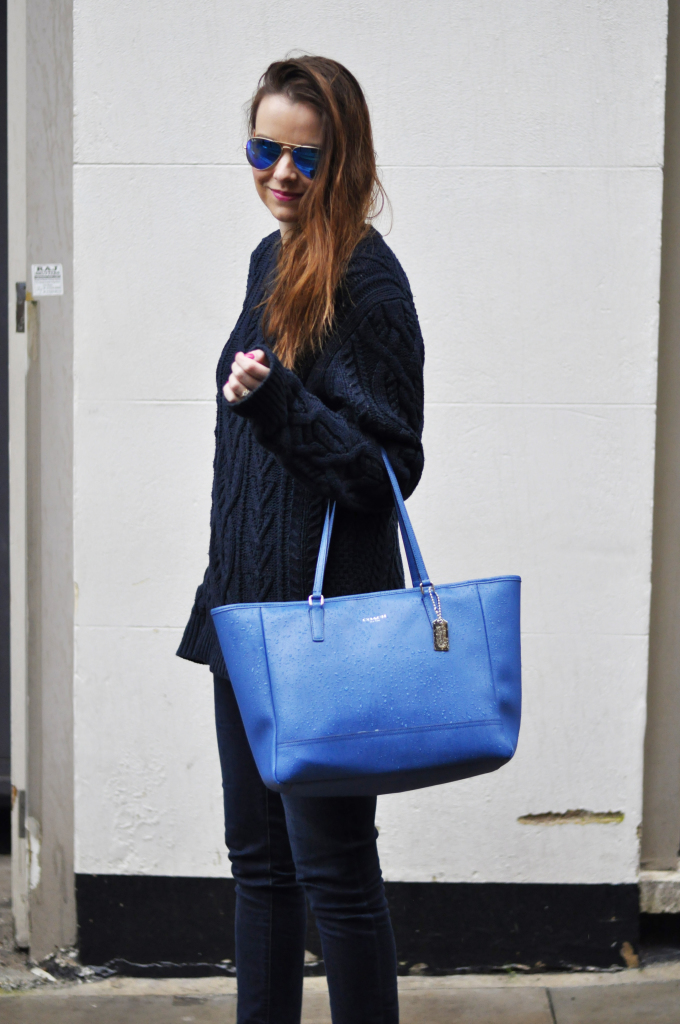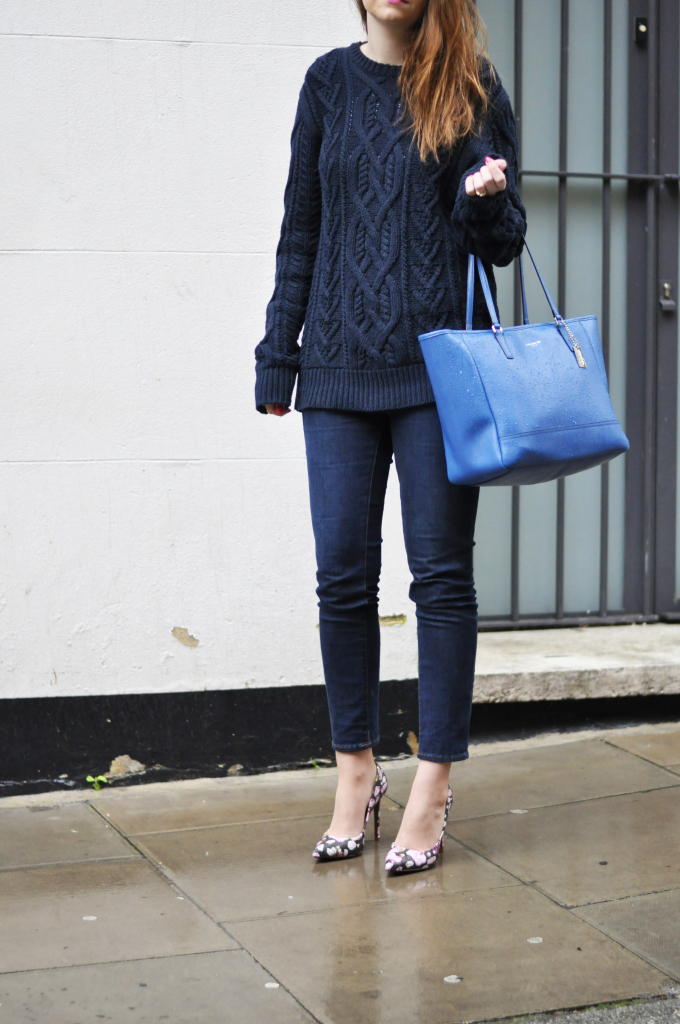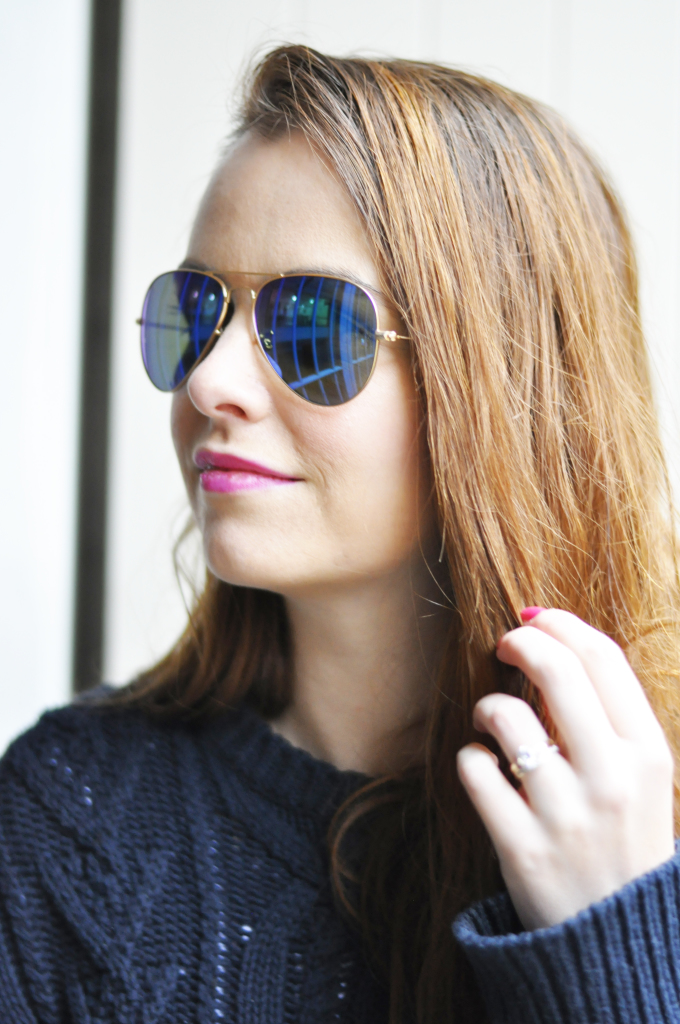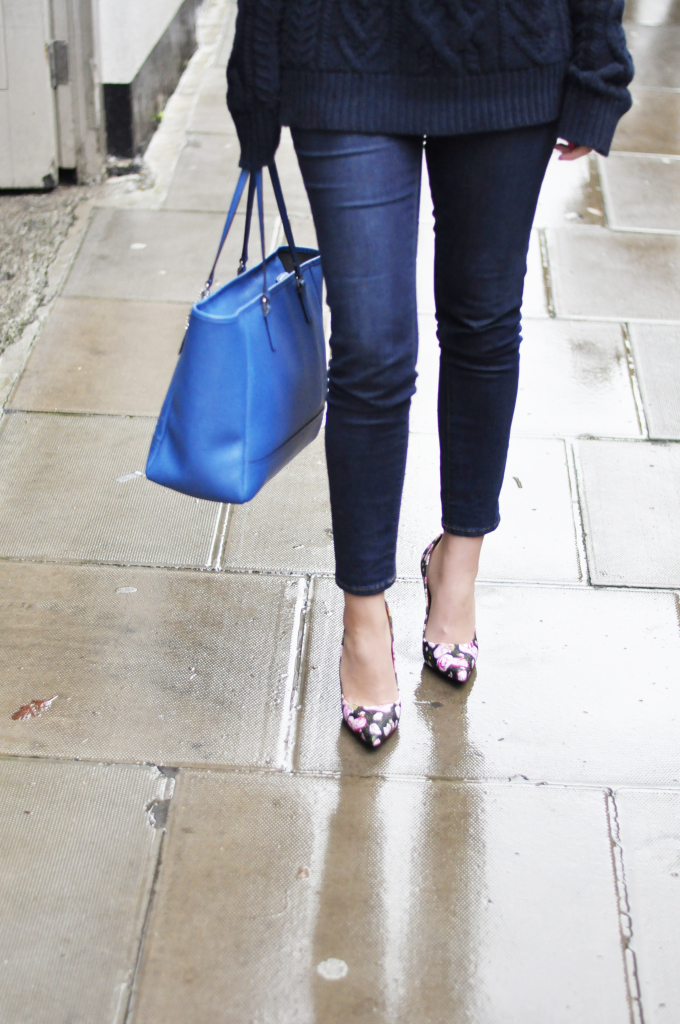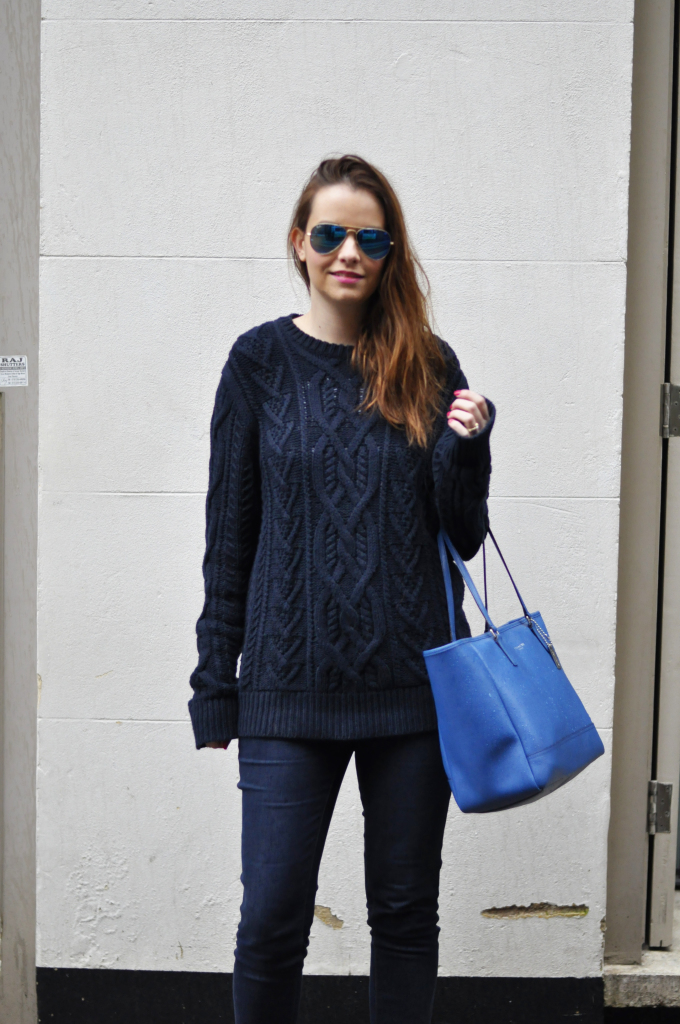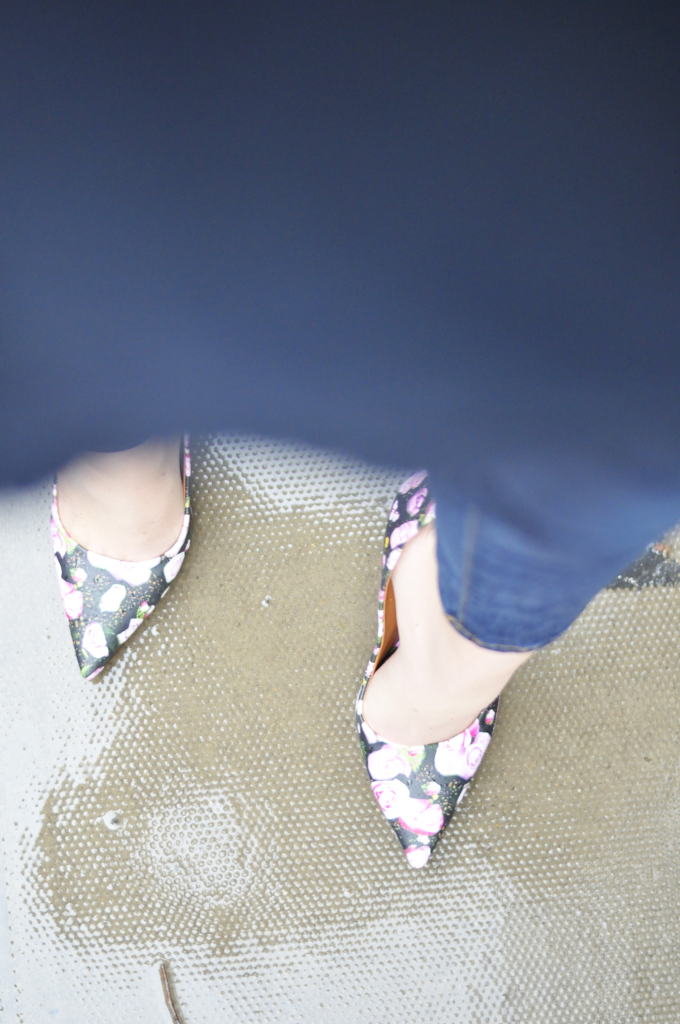 Morning y'all, I hope you are all enjoying the rain we have had for days now (yurk)
Today I am sharing a casual look I love, I often borrow my husband's sweaters and I particularly love this one because it's navy and chunky! I love to pair it with my favourite pair of jeans from J Brand, they are super comfy, stretch and make me feel good in my own body. I can wear any shoes with those jeans and at the moment with the running in town and the rain it's either Hunter boots or New Balance. So I do so during the day and if I am meeting the hubby at the end of work for drinks or dinner I will just pop a pair of heels in my bag and then back with the New B for the tube ride back home. Easy right?
I bought those shoes on major SALE at Shopbop last week, I had seen then and saved them on my computer until the went on sale. They are the perfect pair for the upcoming seasons, spring with jeans and a tee and in the summer with dresses and skirts. I can wait for summer to arrive. I am a lover of Christmas so anything before that is fine but January until March are the hardest in England it's either snow and sun but this year like last year it seems like it's going to be rain wind and rain and trust me it's the worst.
I shot this look in the poring rain and I kinda think it's what my shoot will be like until Spring … wish me luck!
I am adding underneath some similar or exact look have a look and hope you find something to love.
xo
Sweater: J Crew, Jeans: J Brands, Shoes: Schutz at Shopbop, Bag: Coach, Sunnies: Ray Ban, Nails: Chanel, Lipstick: NARS in Schiap