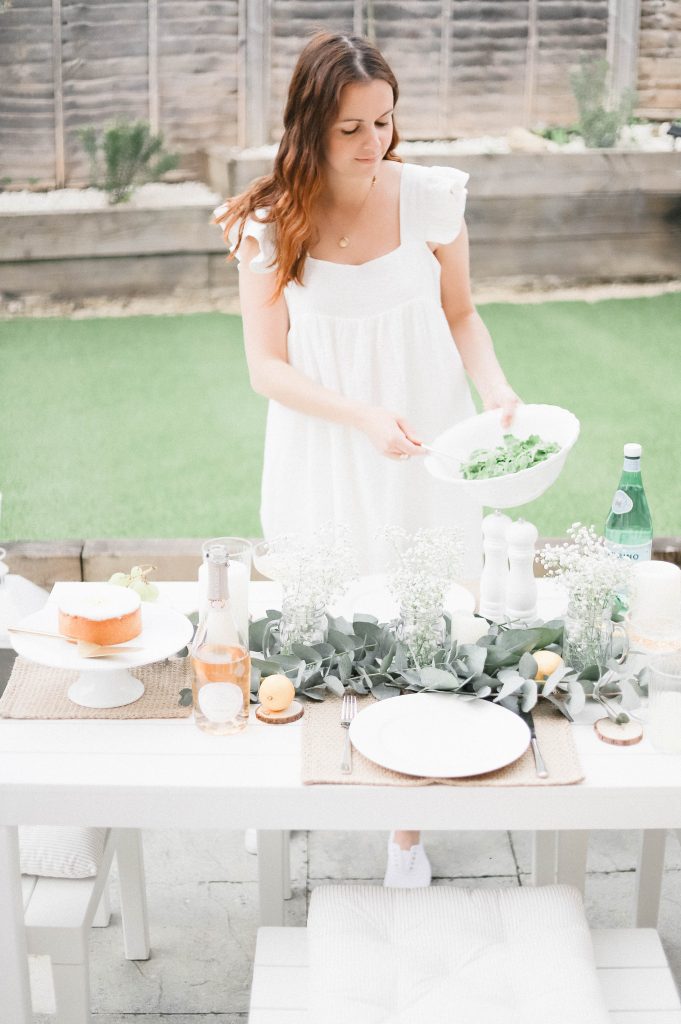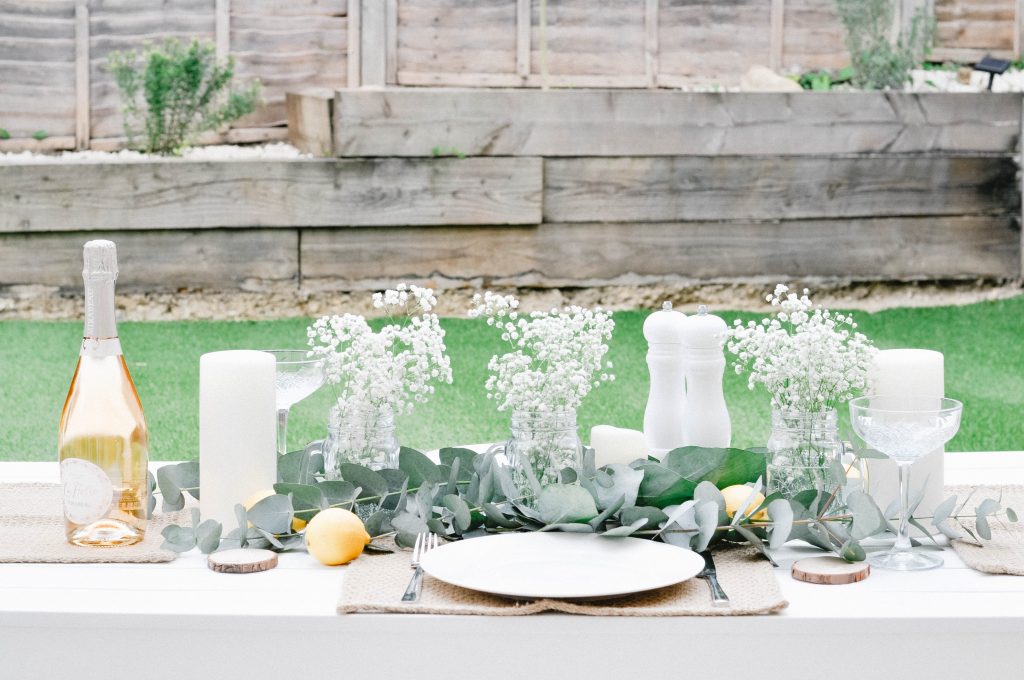 Good evening everyone,
I hope you are all keeping well, the weather lately has been up and down, one minute it's hot the next I need my jumper and then the umbrella! I am sharing with you tonight one of my favourite partnership; the garden renovation!!!! Finally, I have been wanting to do this for a good while now and lockdown gave me a good push! We got rid of the jungle in the flower beds because I hate the look of them and hate with a passion 'mess' and also bugs and that was full of … god knows what. Above is the final look during an alfresco summer meal and I could not be happier with the result of our new artificial grass from Grass Direct.
Bellow you will find pictures of the before and during, it was a long process, a lot of work and money! First of all we tried to get rid of the grass ourselves but let's be honest in saying that it was really really hard so I hired a landscaper to do so and it took them a whole day and two loaded trucks … after that we cleaned the tiles with a pressure washer and oh my goodness I never realised how bad the floor looked hahah. We then bought 1 tonne of sand and laid it down over the flatten soil. Finally we put the grass down and what I loved about this is that we chose the right size and cut to make it fit (so much better than strips in my opinion as it looks a lot more realistic).
It was a long process but so satisfying, make sure before laying the grass you lay the weed control membrane to avoid weed coming through, also a little tip get rid of ants nests as we had a few bellow the grass. We then cut it to size (get a very good tool for this to make it straight and easy) we then nailed the whole grass into the ground (we put a nail every 5 cm to 10). Finally you have to brush the grass with a good hard broom and voila it then looks perfect! We are very impressed with the grass itself, it's soft (and we chose a lower range one too) it keeps the warmth and it looks super resistant and we love the fact that we do not have to cut it nor look after it really!
We finally added garlands and lights around the garden with a new table and chairs and some deck chairs to make it look cozy! I also went to a home depot store and got a few new plants and some white pebbles to finish the flower beds! I am now so happy about this garden and it looks fab from the house and feels so good and satisfying.
You can find the exact grass we chose here 
We are offering free delivery to any customer until September 30th with code SYLVIAFREE 
Thank you to Grass Direct for the opportunity to revamp this little garden!