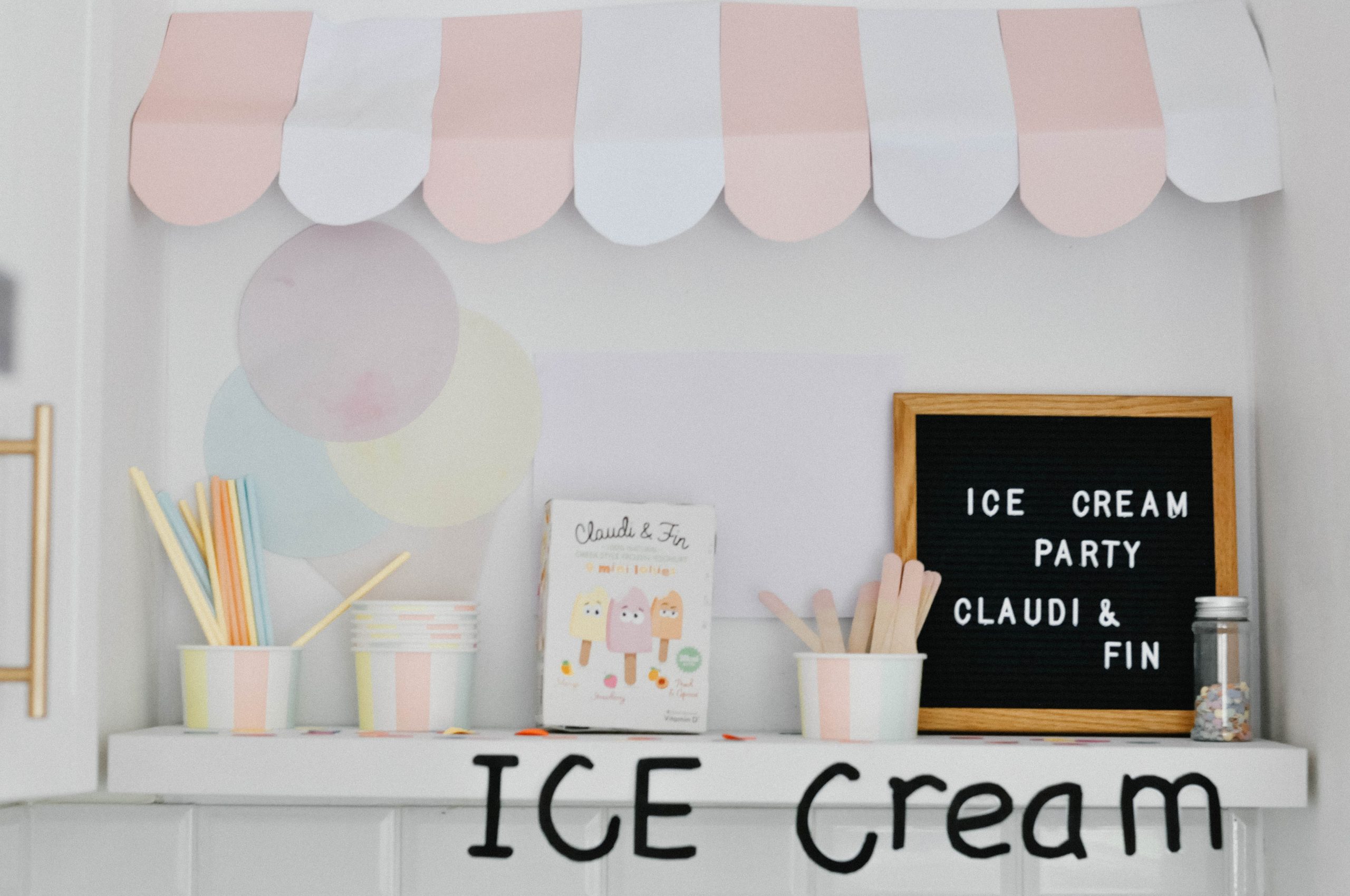 Happy Ice Cream party!!!
We have partnered with the lovely Claudi and Fin for some wonderful ice lollies! We are extremely lucky to work with wonderful brands like them! We have been buying those ice lollies for a good while now and Liam loves them, they are rather healthy and totally delicious (yes I am a grown up and I love them too).
These lollies are naturally delicious frozen lollies made with Greek style yoghurt, real fruits and vitamin D. They have strawberry, mango and peach flavours which we all love so much! our an find them at Sainbury's, Waitrose and Ocado.
We had a fabulous little party with Claudi and Fin, if you know me you know I love to throw parties especially kids ones, Liam may have had way too many lollies and I just love seeing his little happy face! There is something about kids and their love for ice creams that makes me happy! We set up a little decoration and we may have even put the ice cream van music one to pretend haha
I find it hard sometimes to get snacks for Liam, I want to be love his snacks and for them to taste yum but I also want them to be relatively healthy. He needs the energy and he needs to grow so those lollies to me are just fab, they are only 30 calories and great for Liam … no added sugar and no nasties in there which is a relief for parents! I also somehow think they look cute too haha
We hope you love them as much as we do! Make sure you follow them on social media for their latest info and photos and also because they totally deserve to reach 10k!
A big thank you to Claudi and Fin for this wonderfully delicious partnership! AD