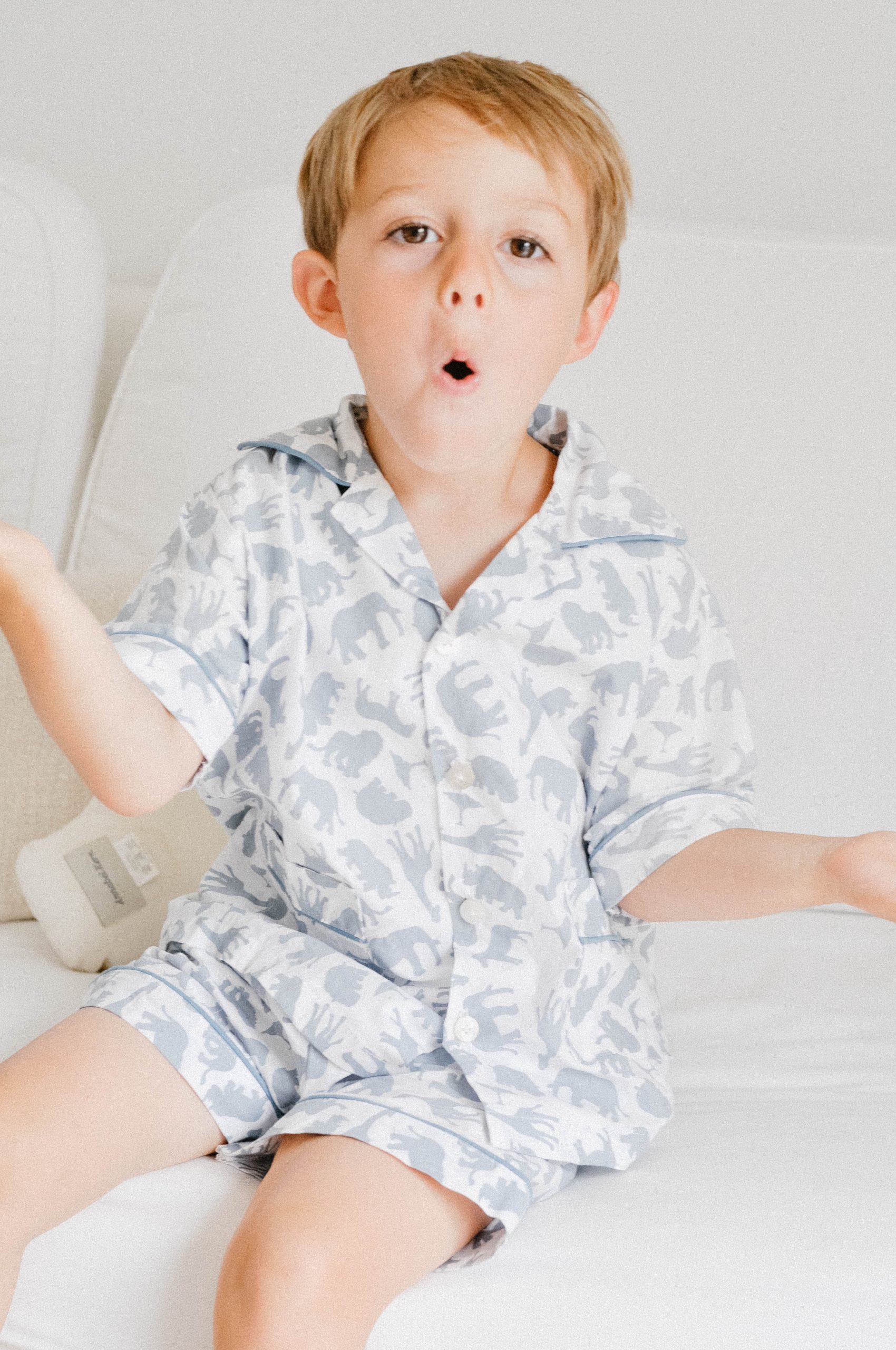 Happy Thursday everyone, almost the weekend and I bet everyone is happy about that! The weather should be lovely this weekend which will be just perfection! This past weekend it was raining on Saturday and I asked Liam if he wanted to spend the day in our PJS and the answer was a very quick YES hahah
As you can see on his face he was super pumped about being in our cosy jammies! We did a little partnership with Em and Lu London as we are so so in love with their pj prints and felt it was a perfect fit for us! He has since not wanted to wear any other jammies haha
I love their slogan 'nightwear made for angels' which is ever so adorable, they also have beautiful kids bags, baskets and beddings which are totally affordable. I am also very much in love with their dressing gown which is really great for kids after a shower or over a pj in the winter.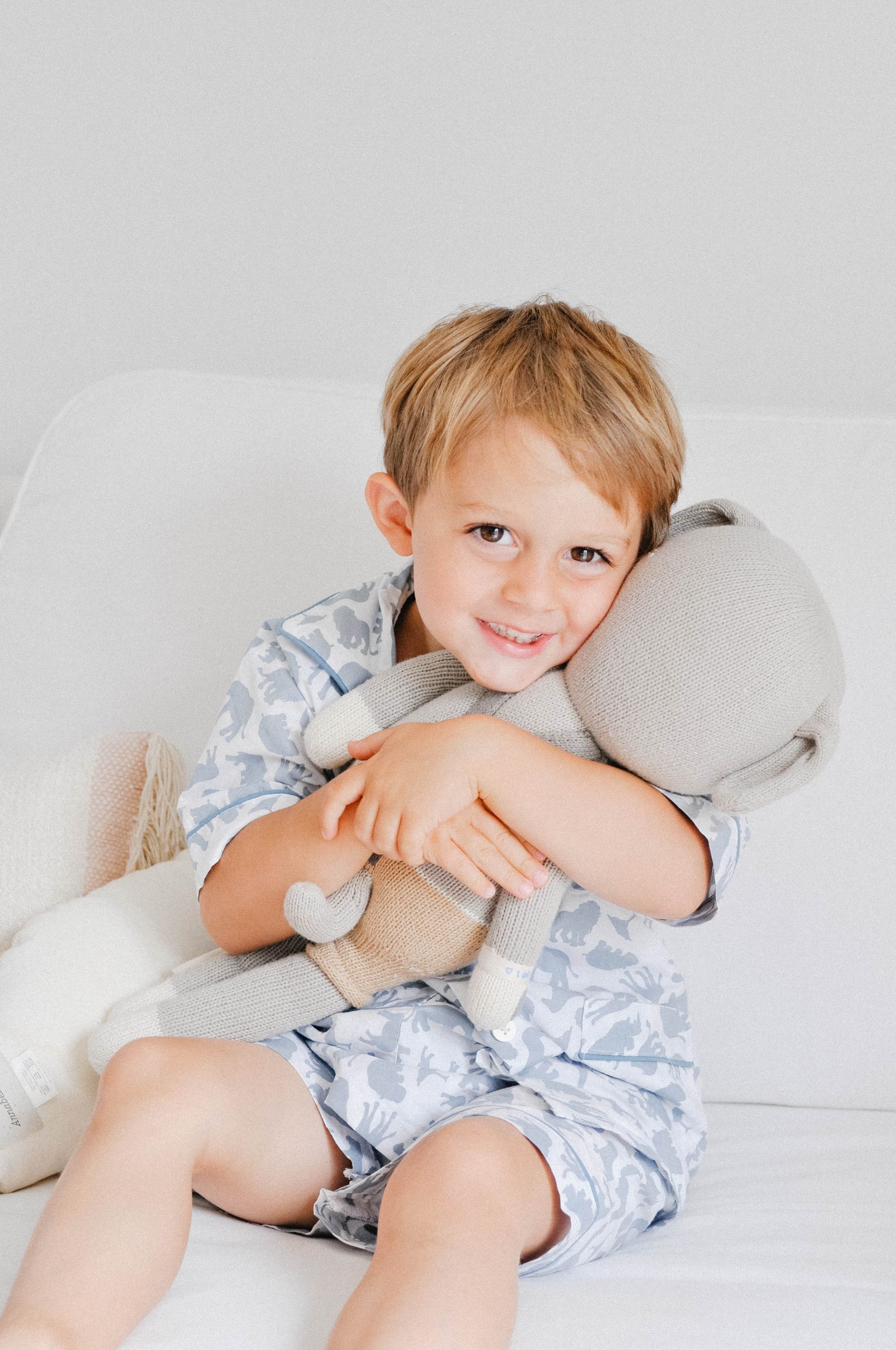 You can find the Safari short pyjamas over here if you love them as much as us, I also love the football and space patterns too! I love pj time for many reasons, in the morning I love hanging out in them whilst having breakfast and doing a few things in the house then all I can think off end of afternoon is jumping in them again after shower/bath time!
I always try to find some lovely pyjamas each season for Liam as I think it's nice to have comfy and pretty ones so bed time is extra special! I find it hard sometimes to find a good set of pj that is good quality and that looks smart, I absolutely adore the quality and the print and on top of it giving money to a small business also means so much.
A big thank you to Em and Lu London for this lovely present, so happy to work with wonderful people!