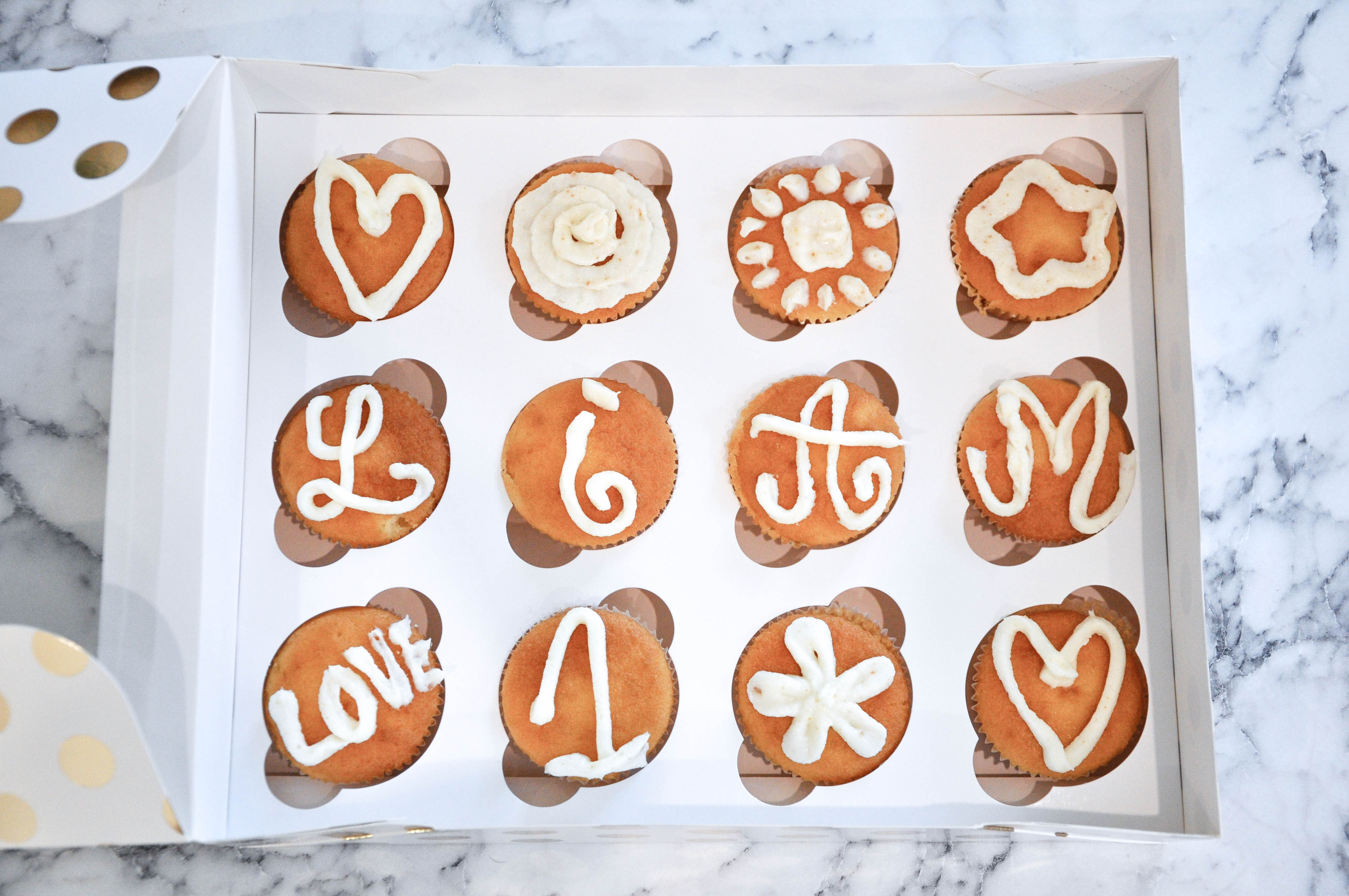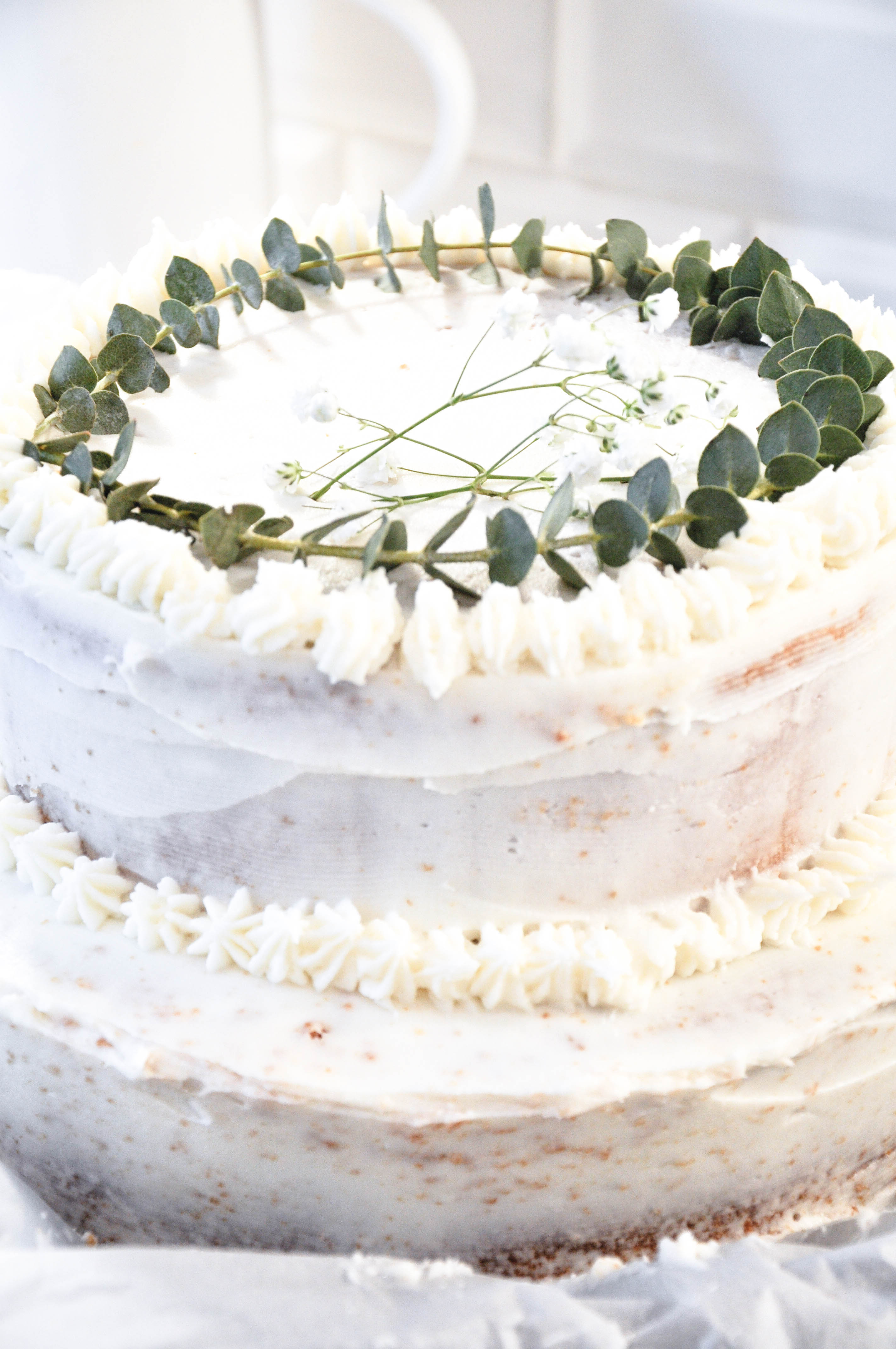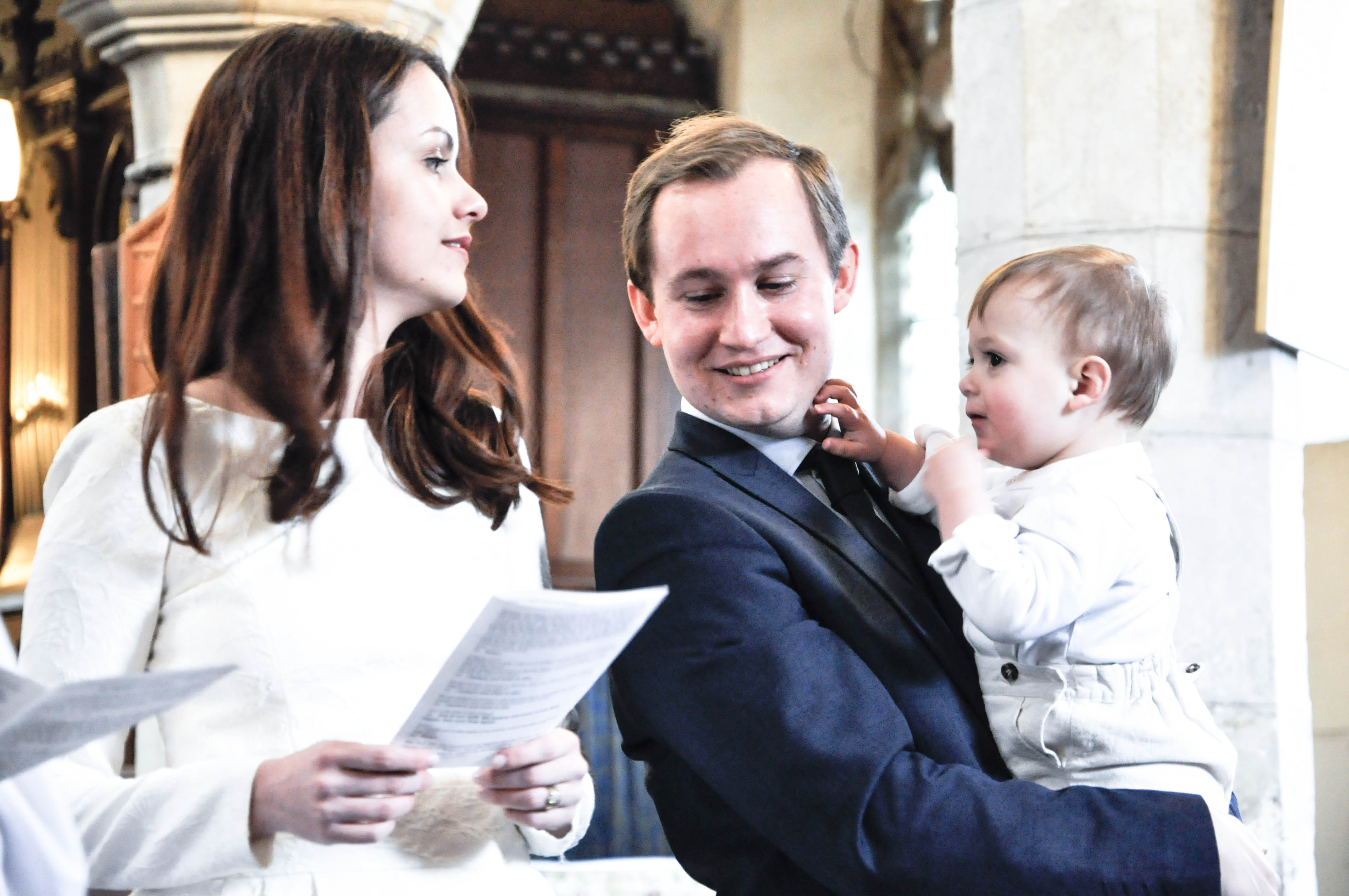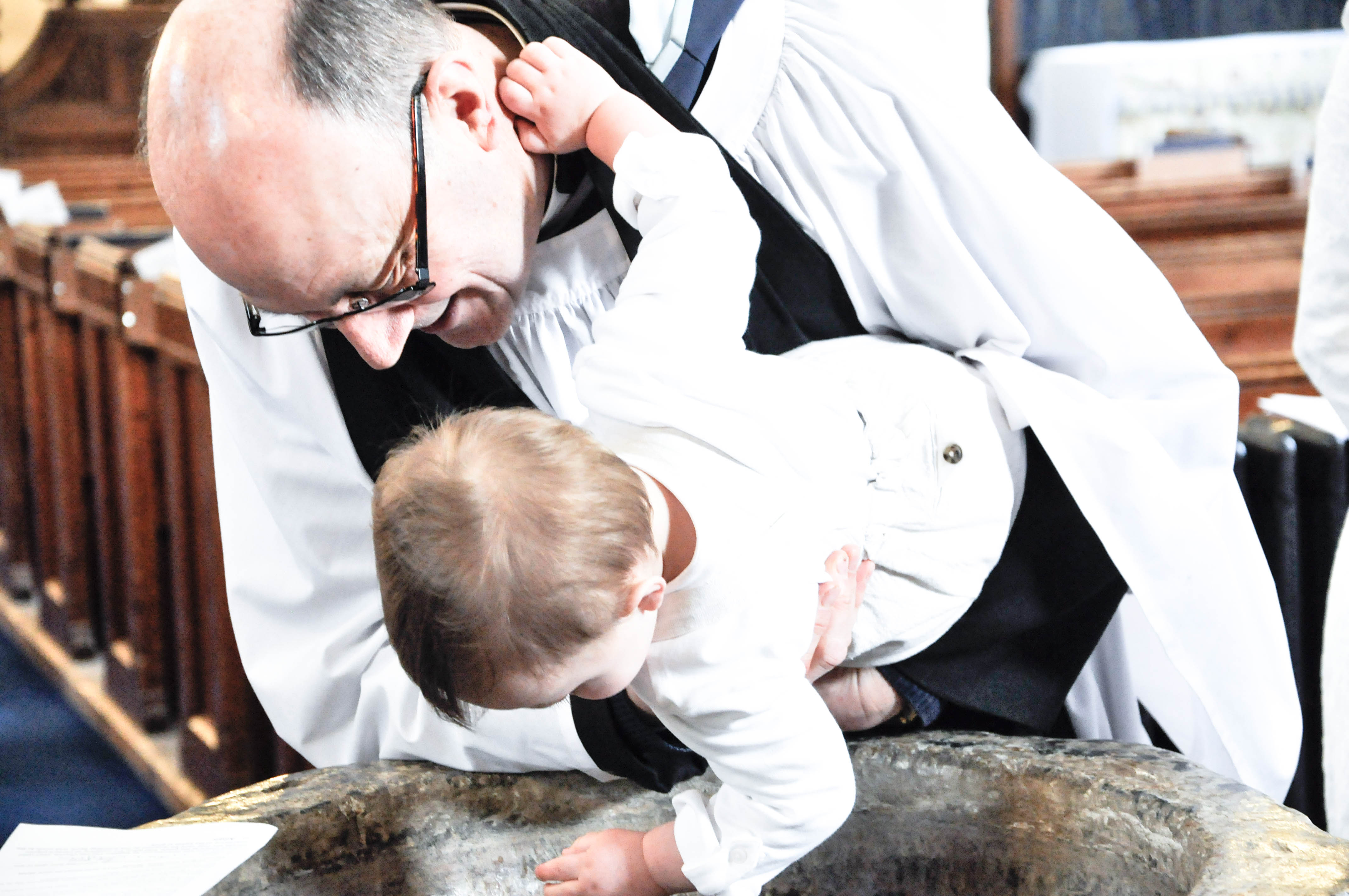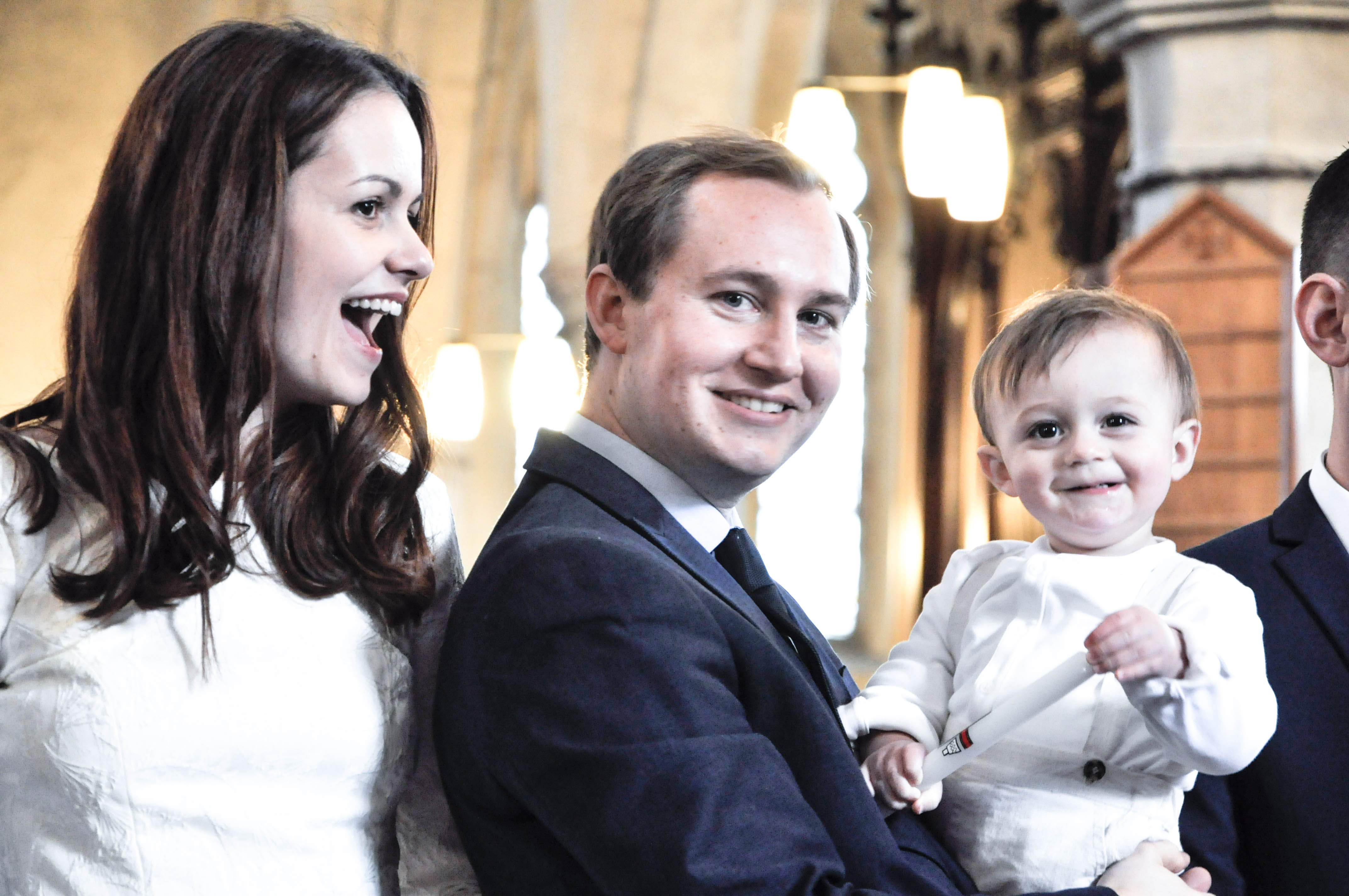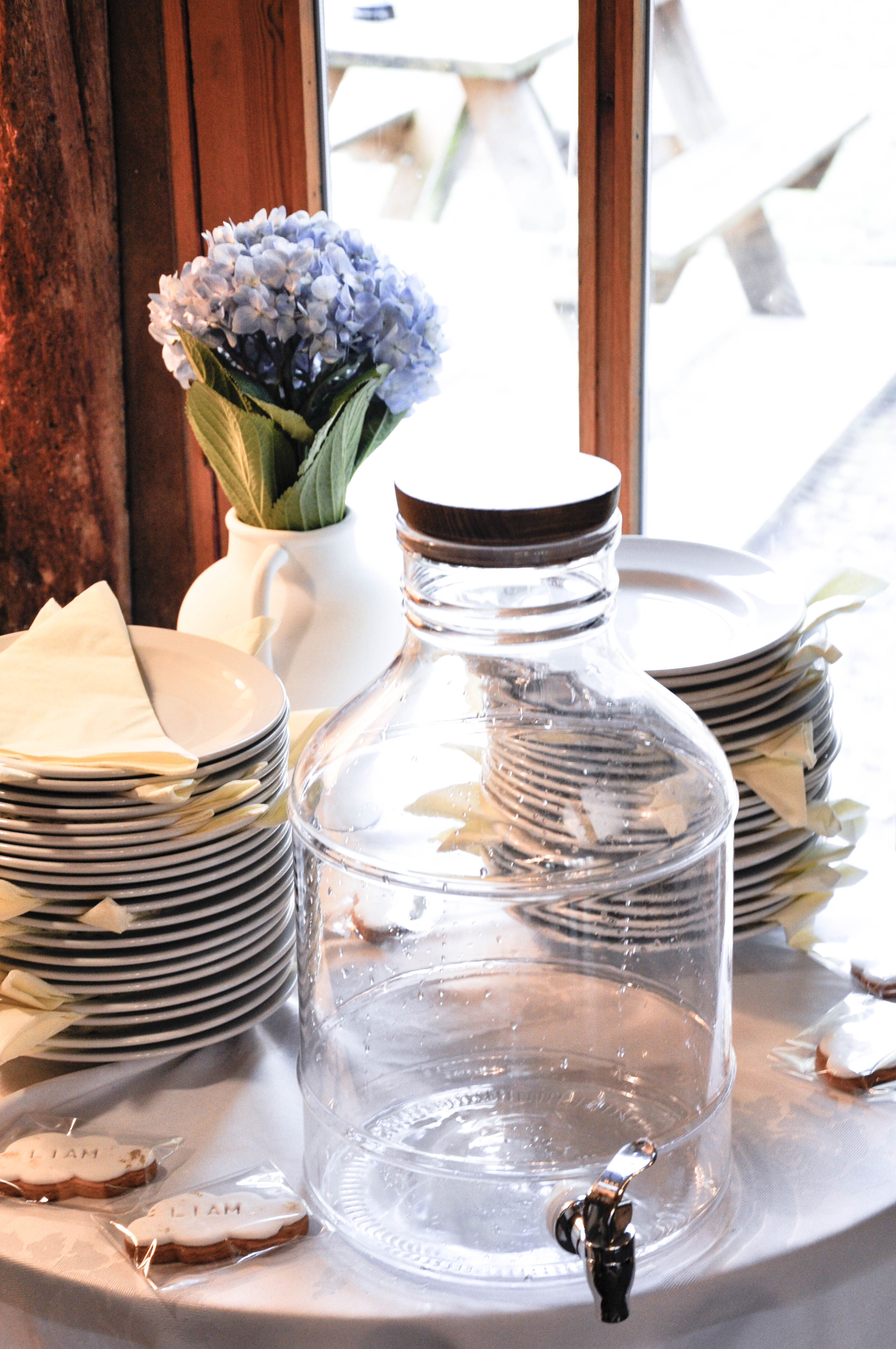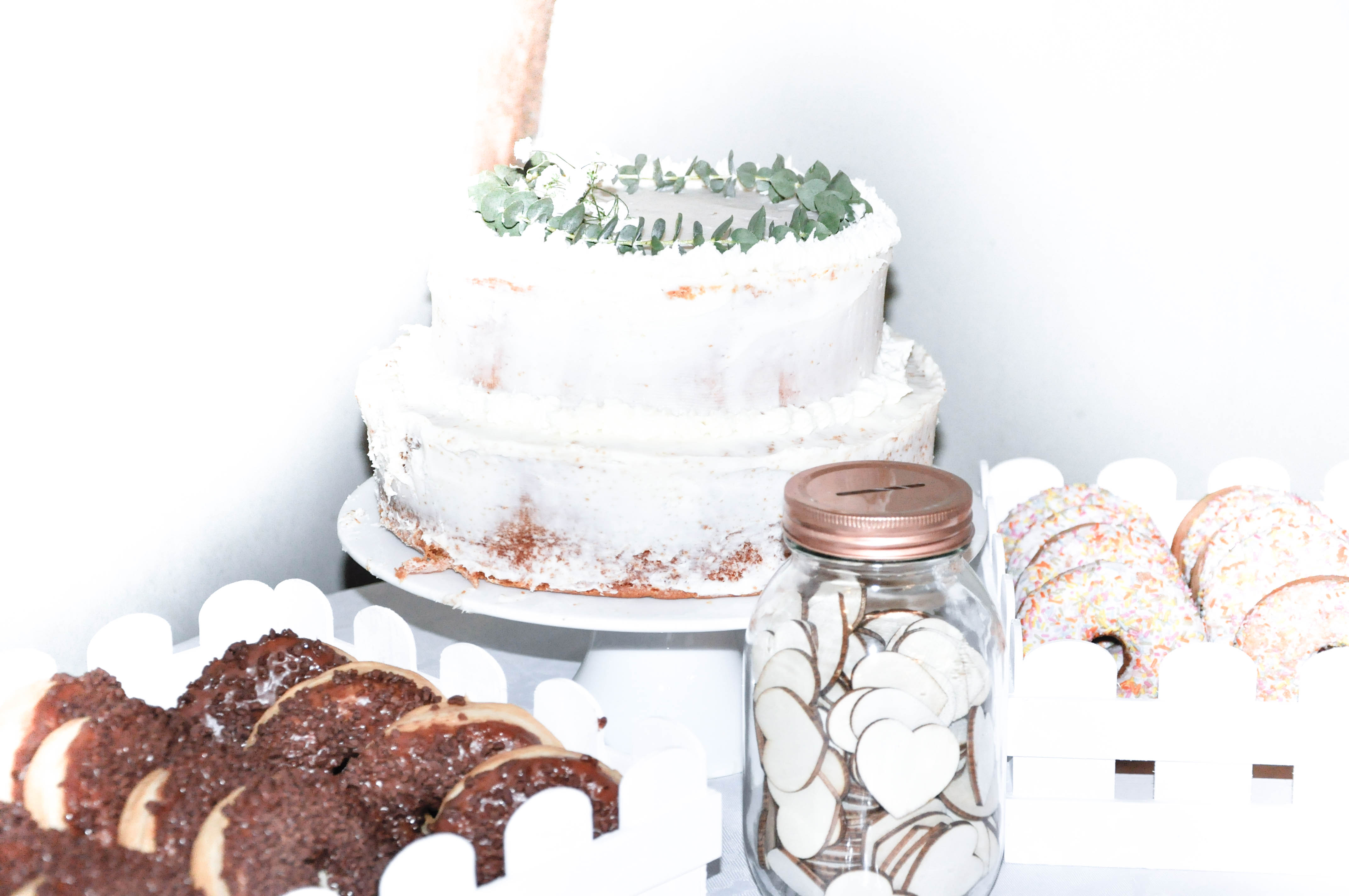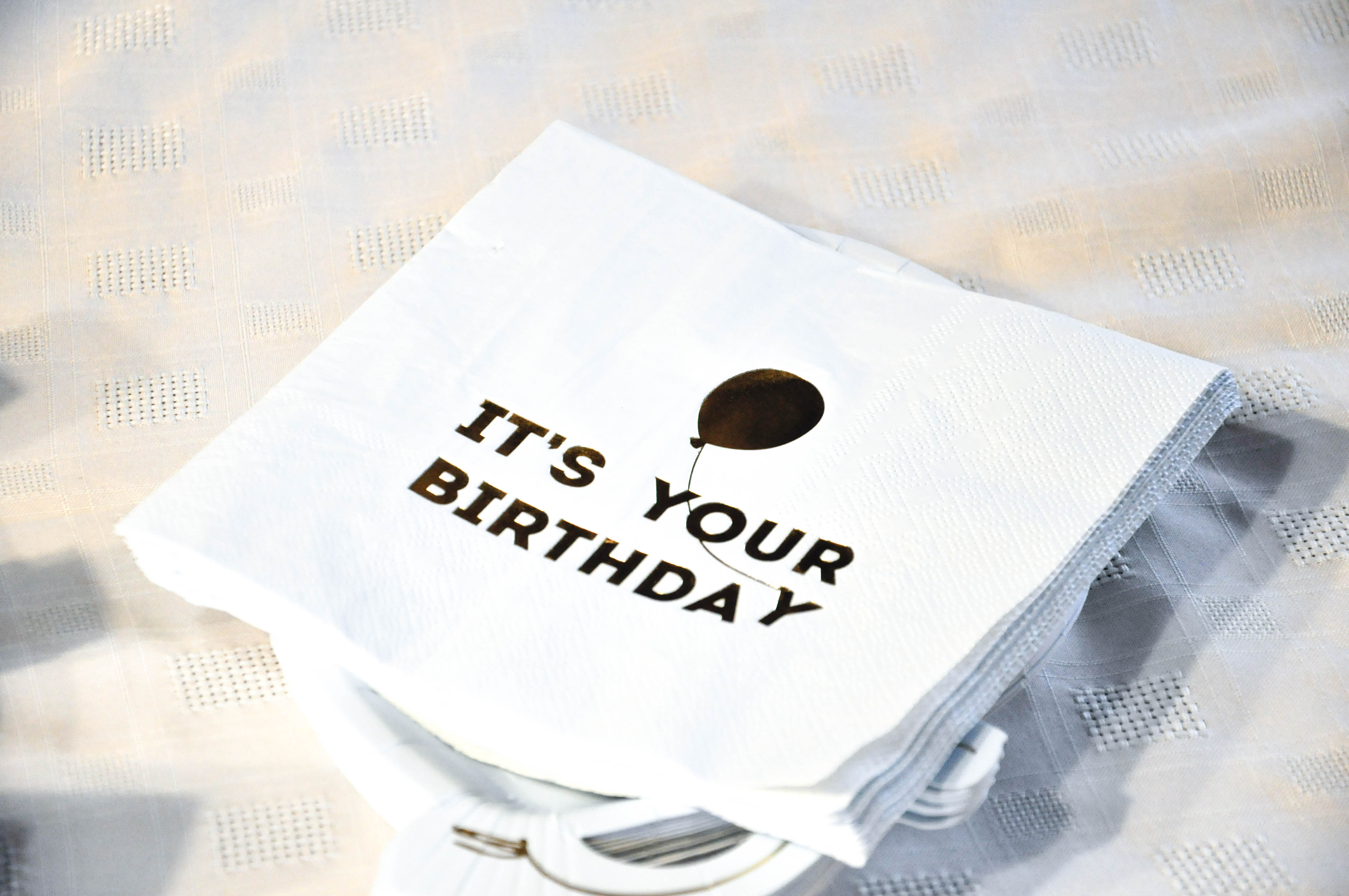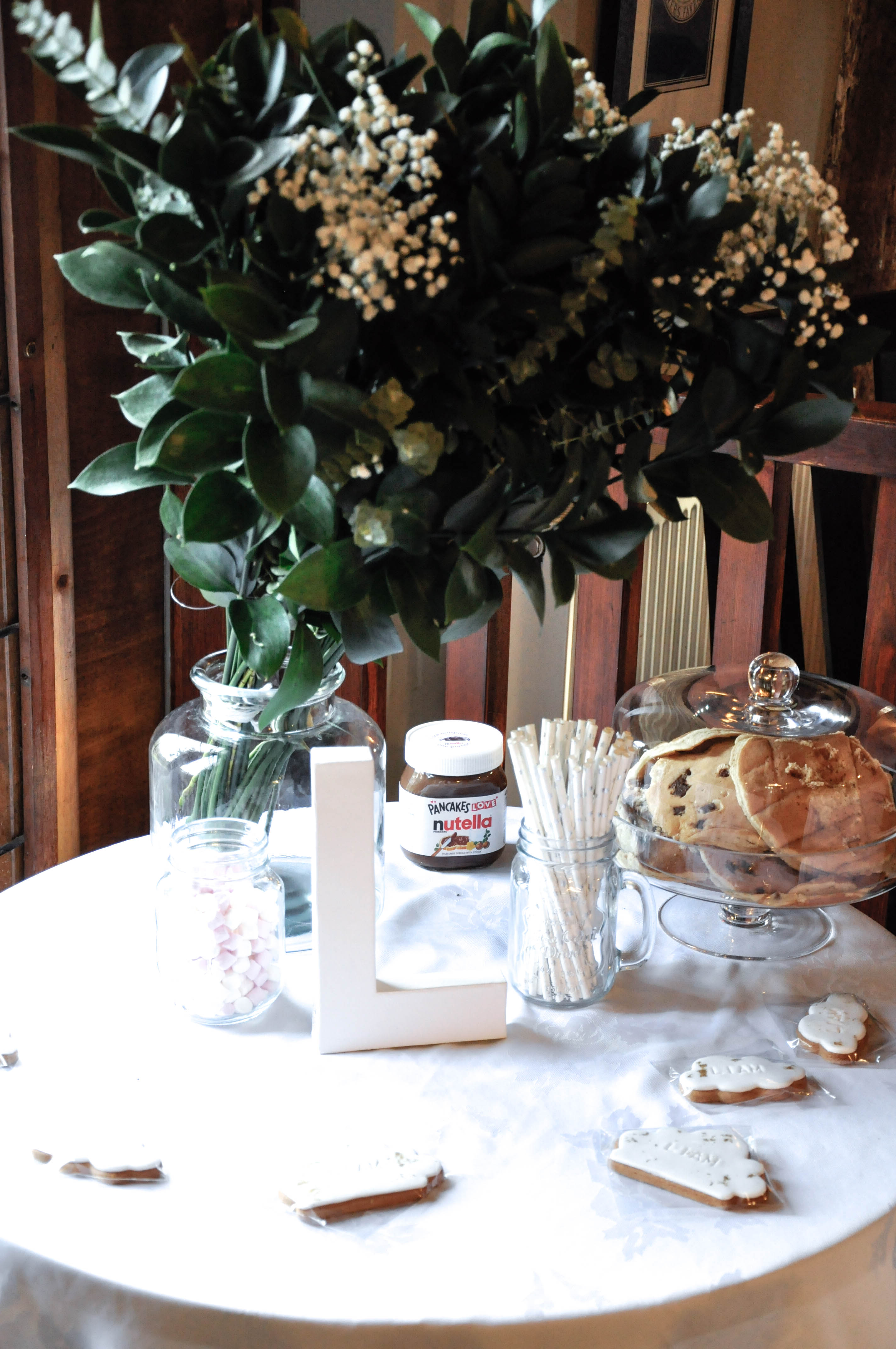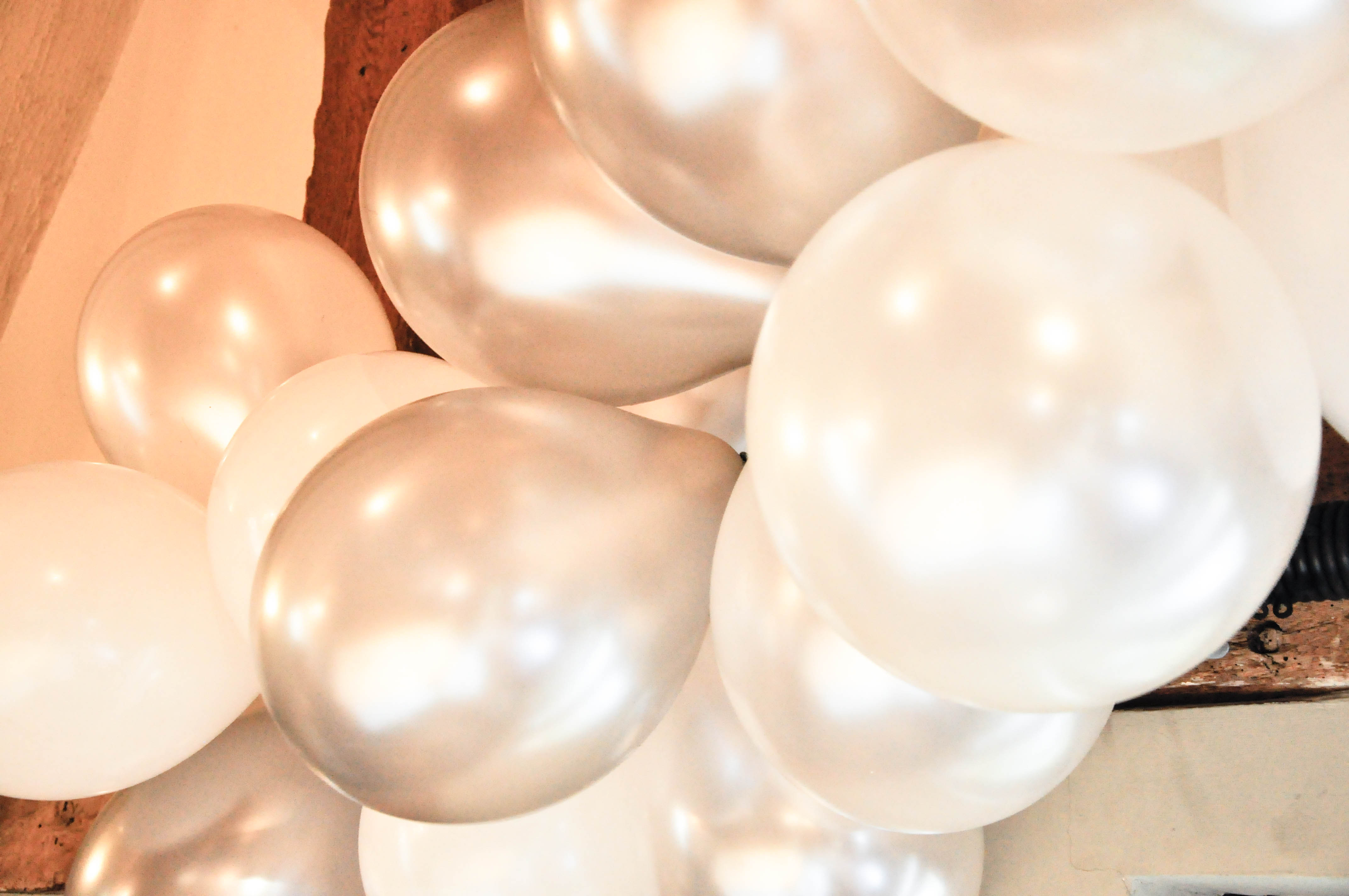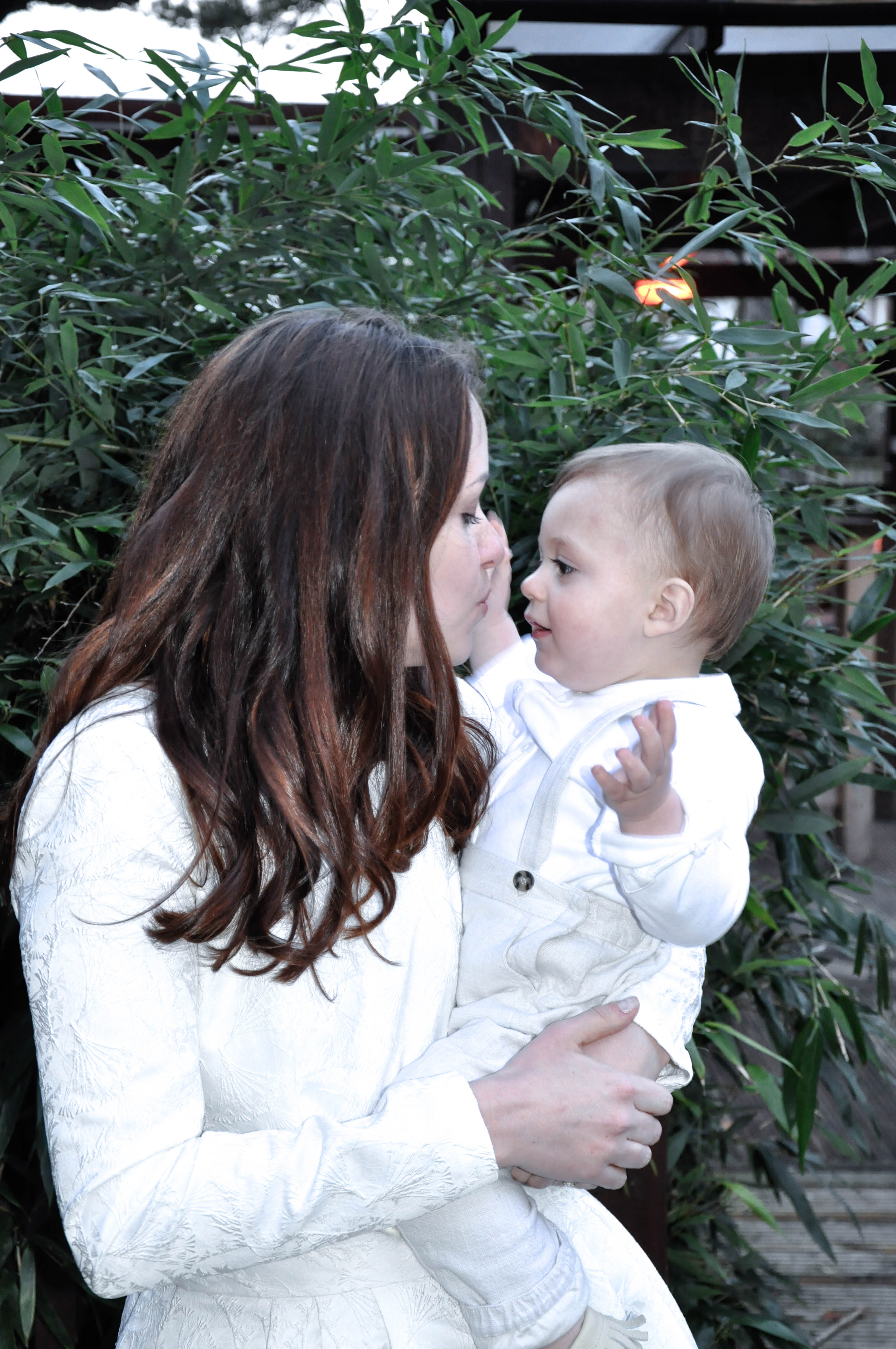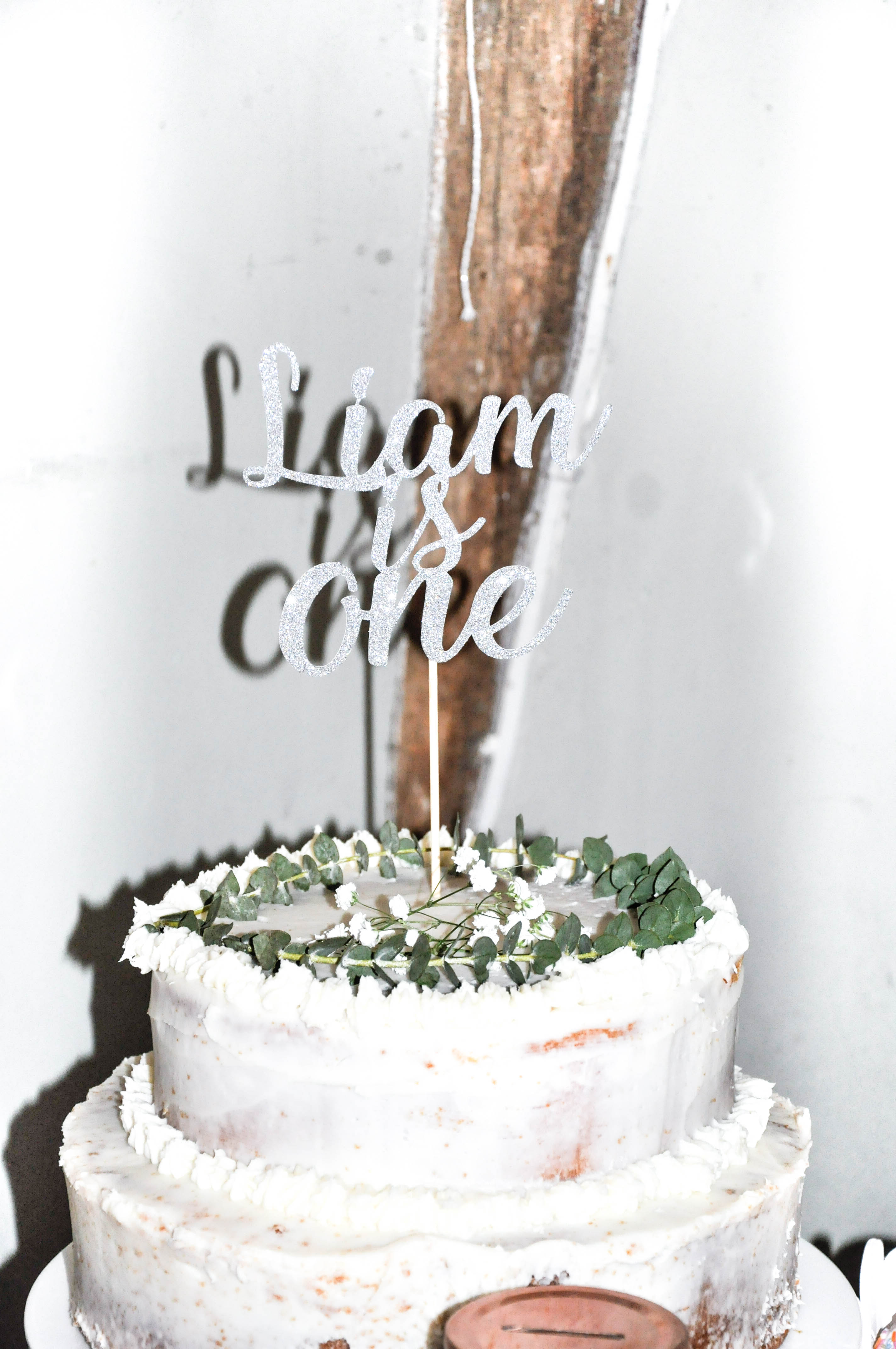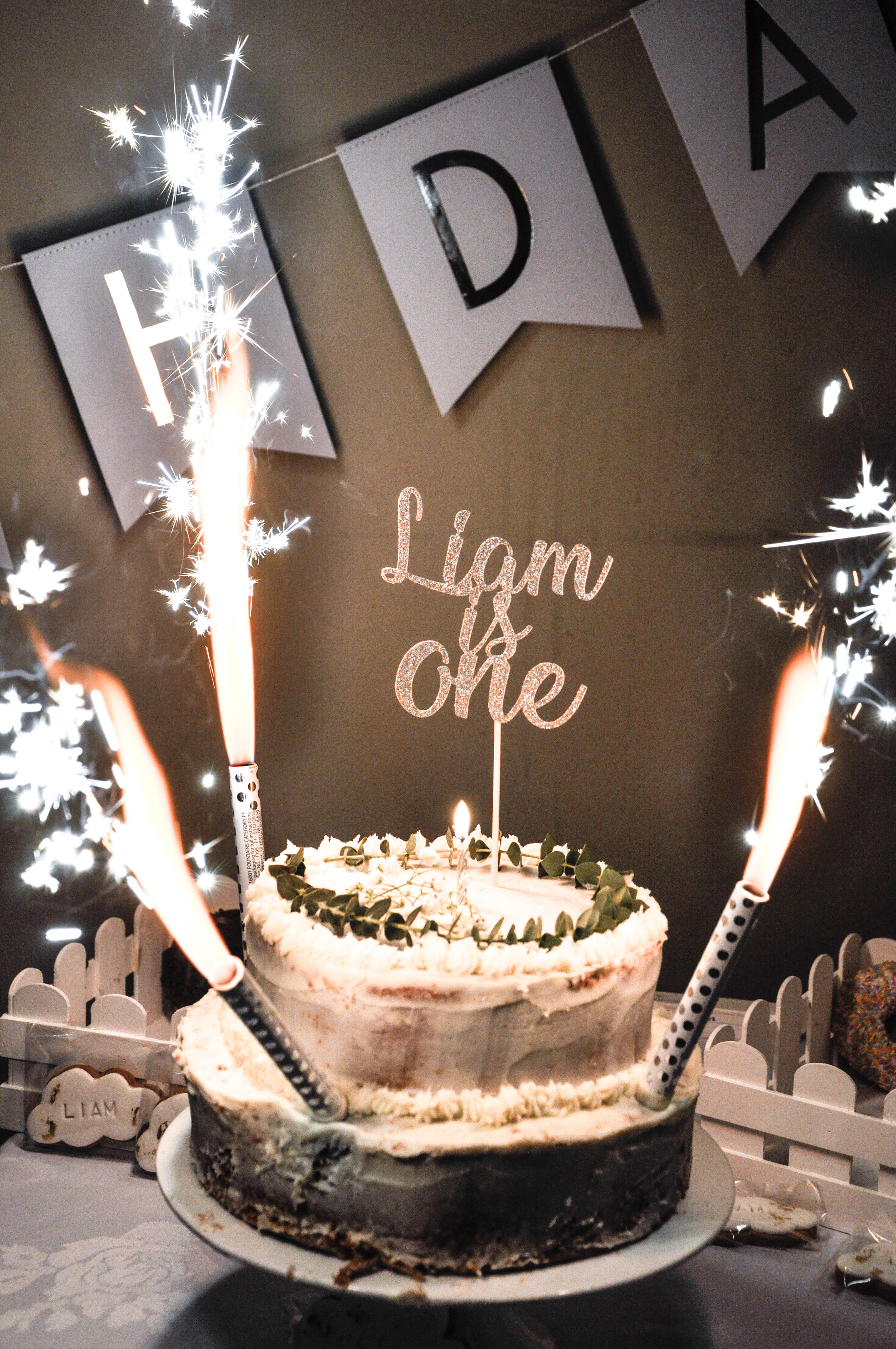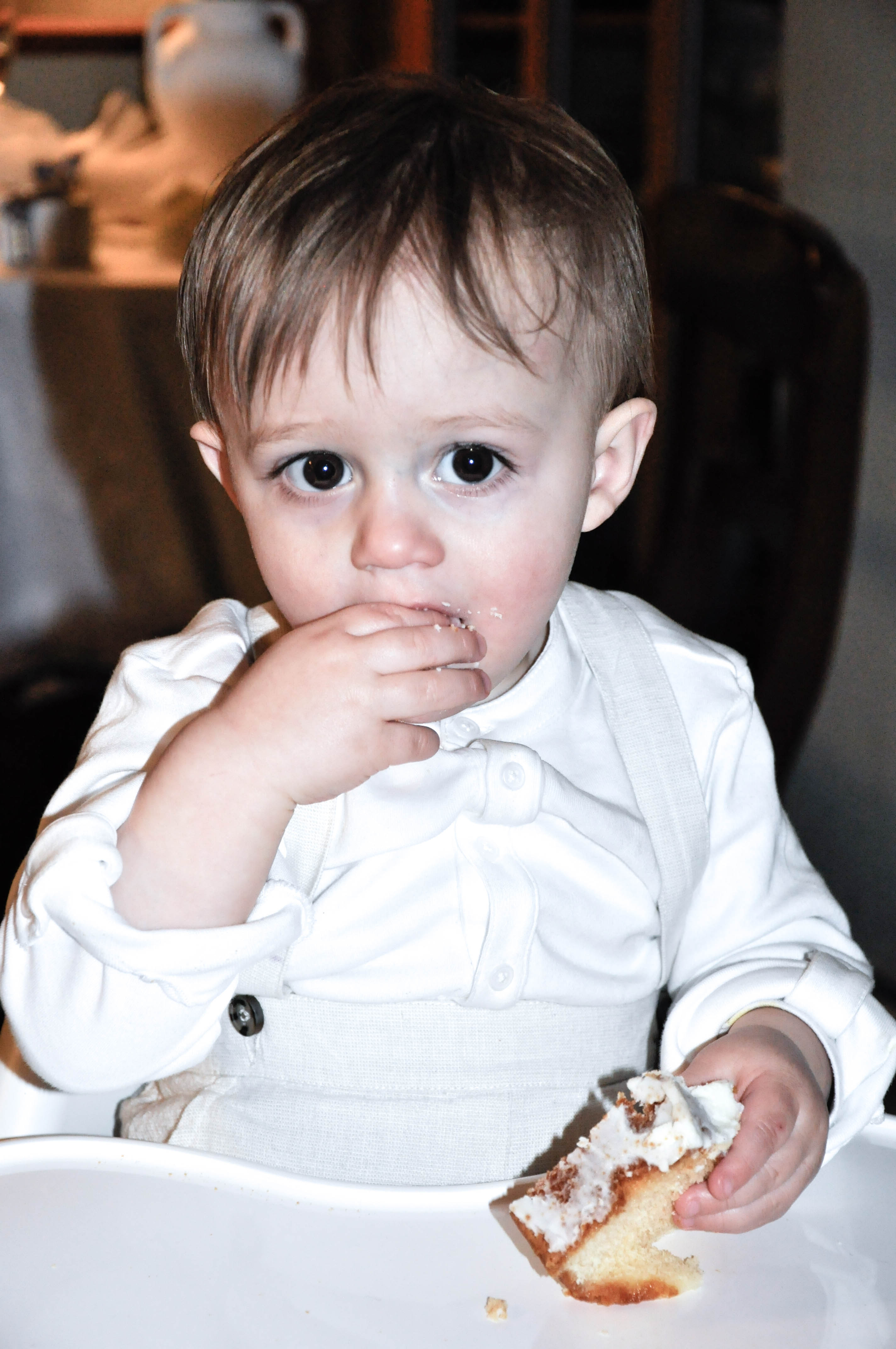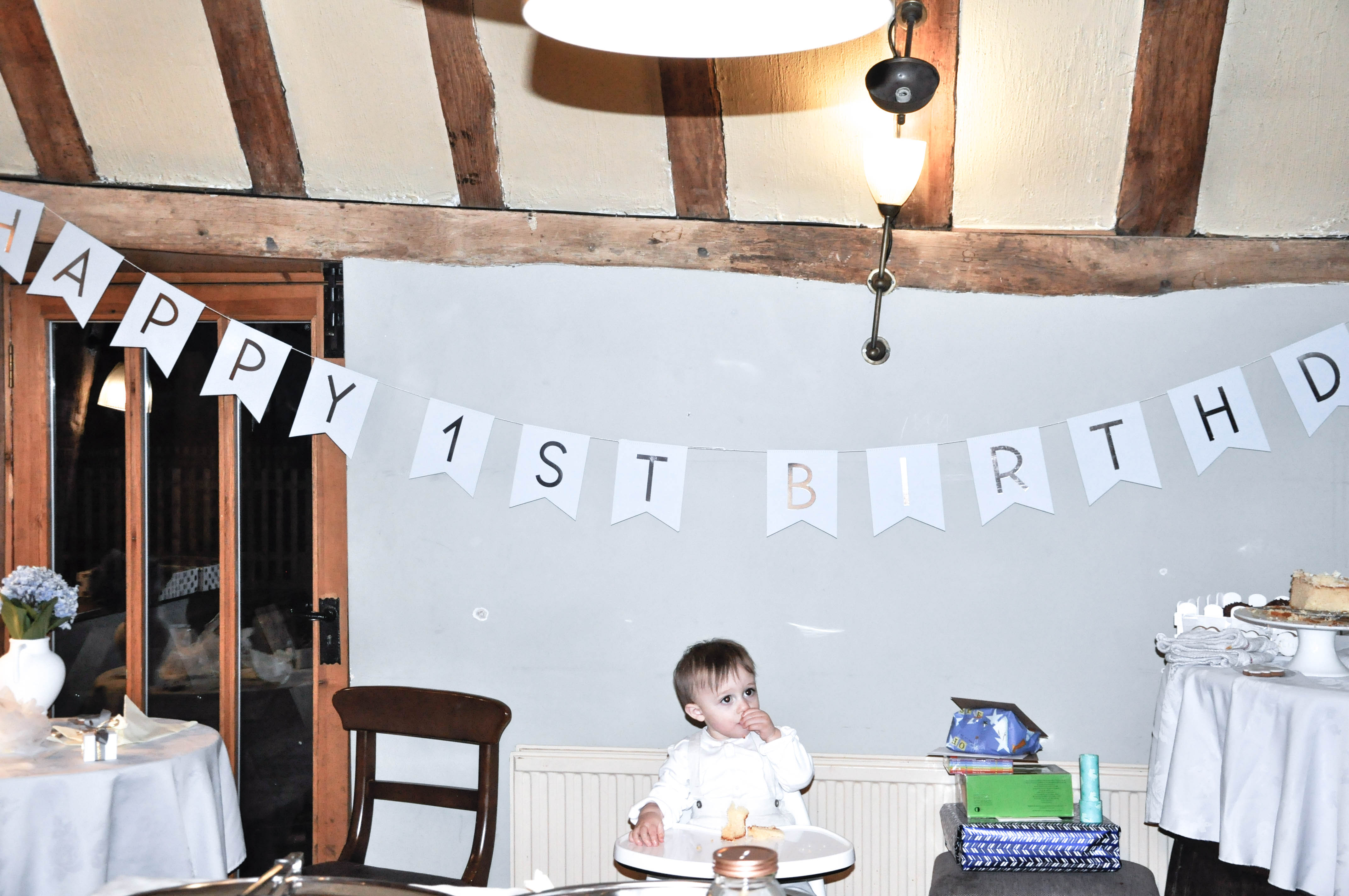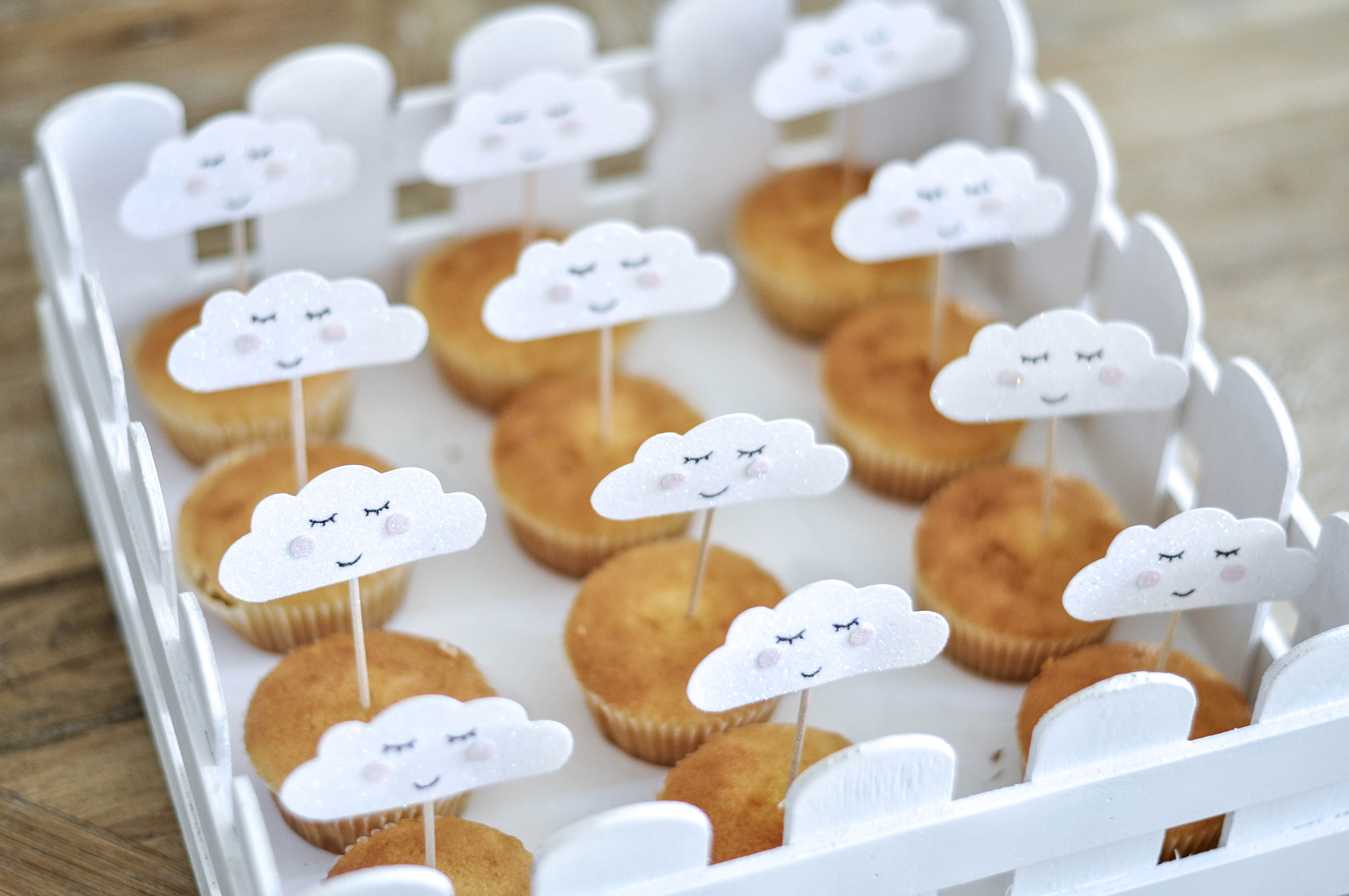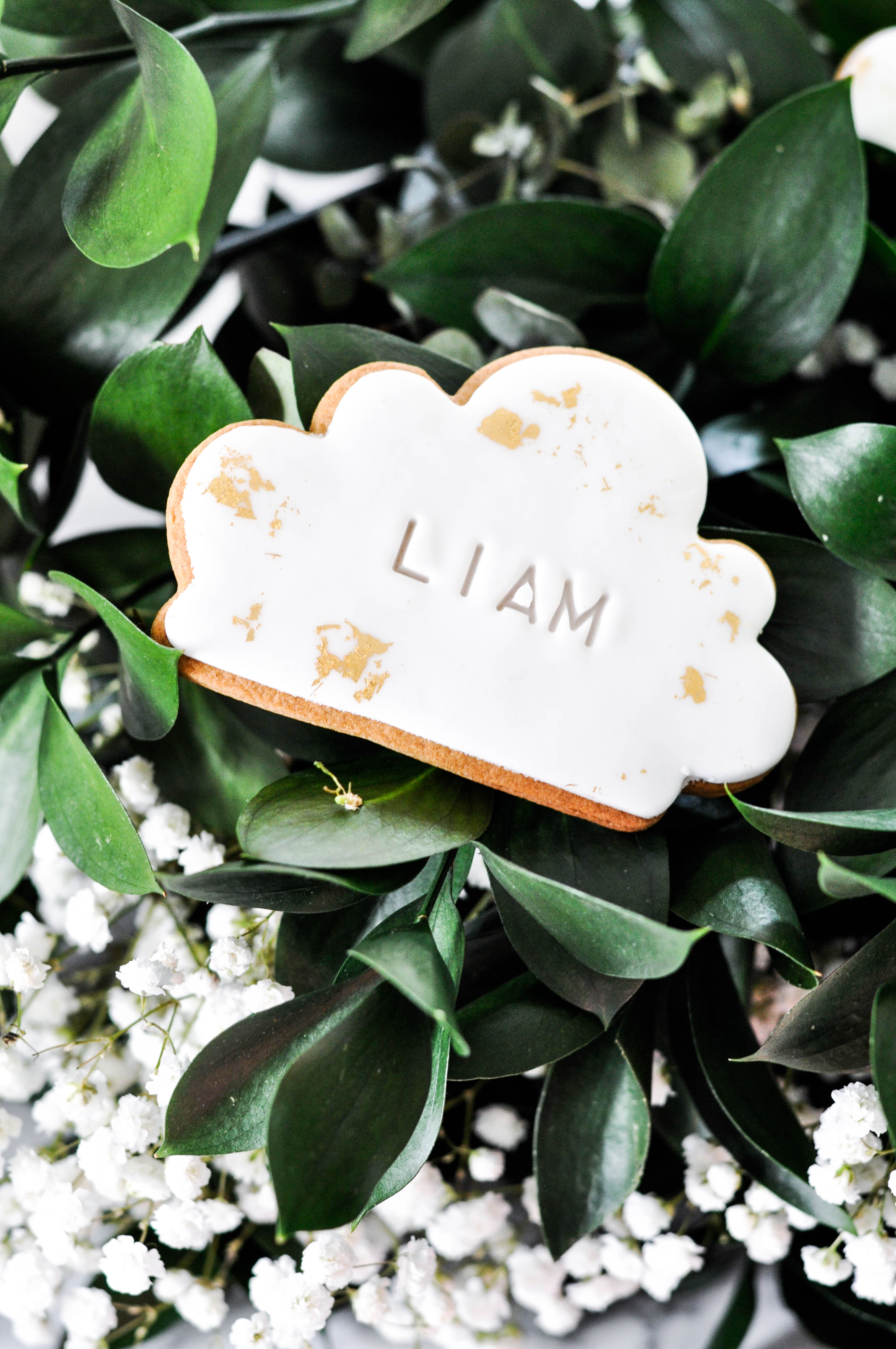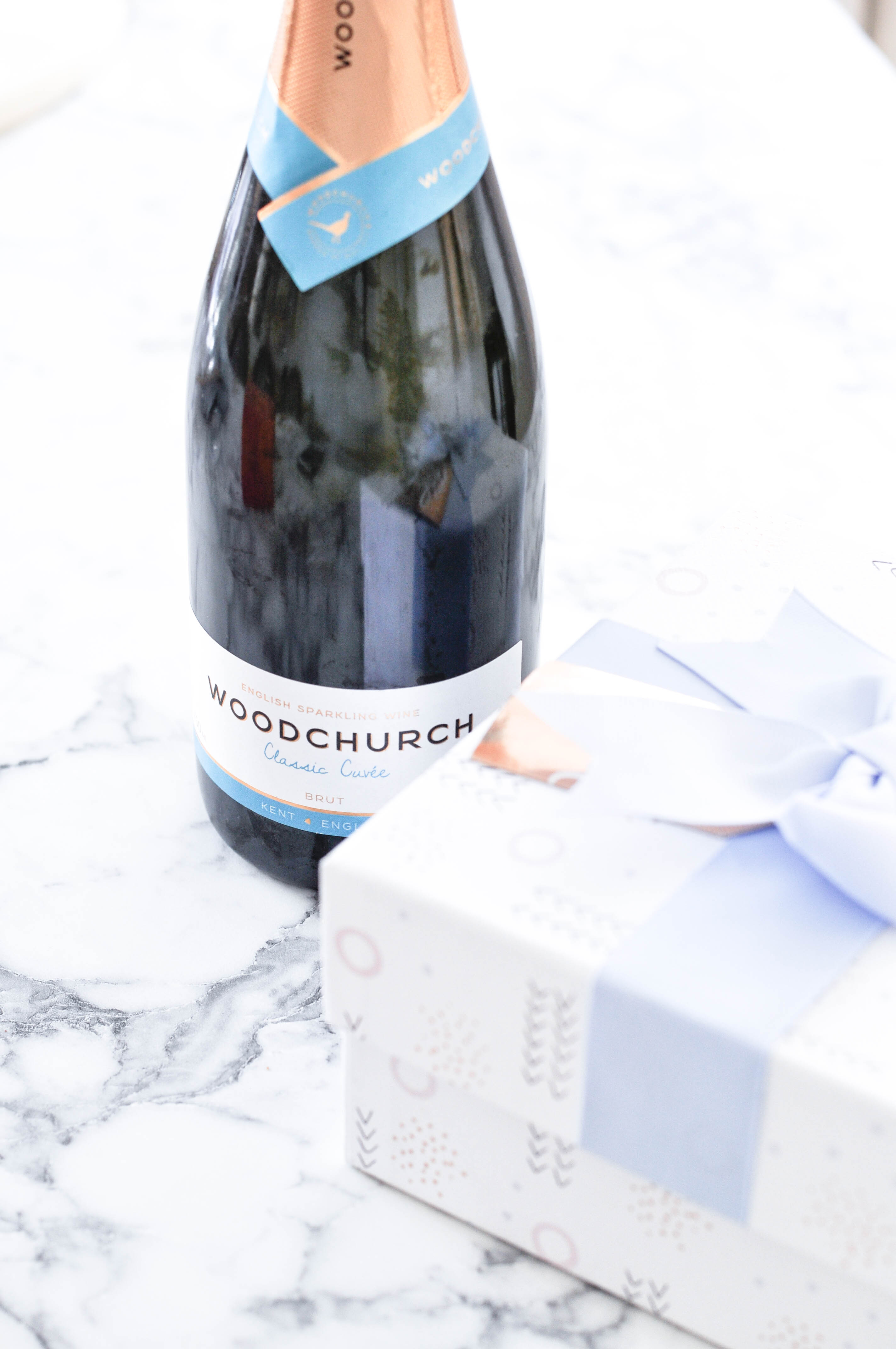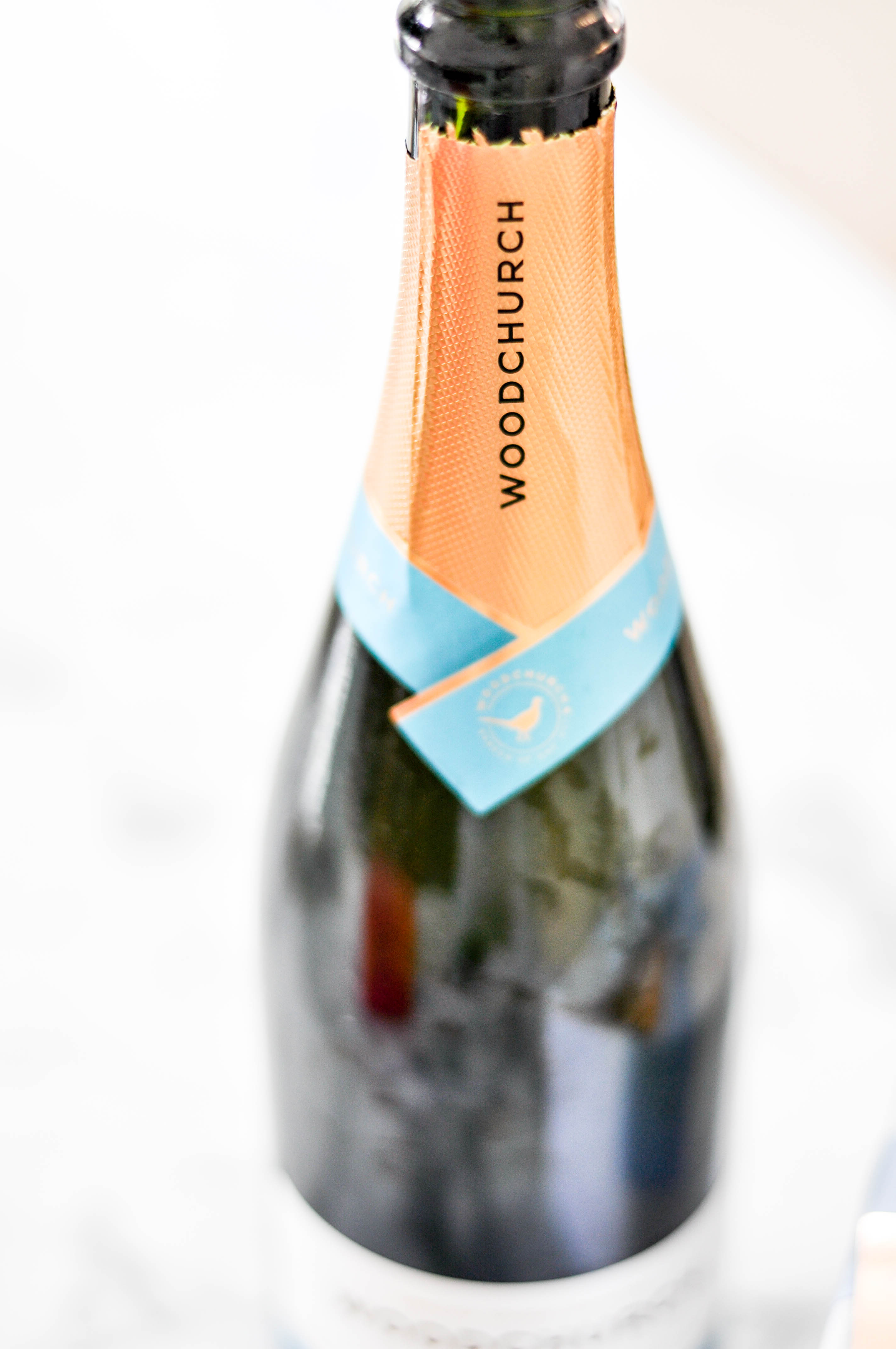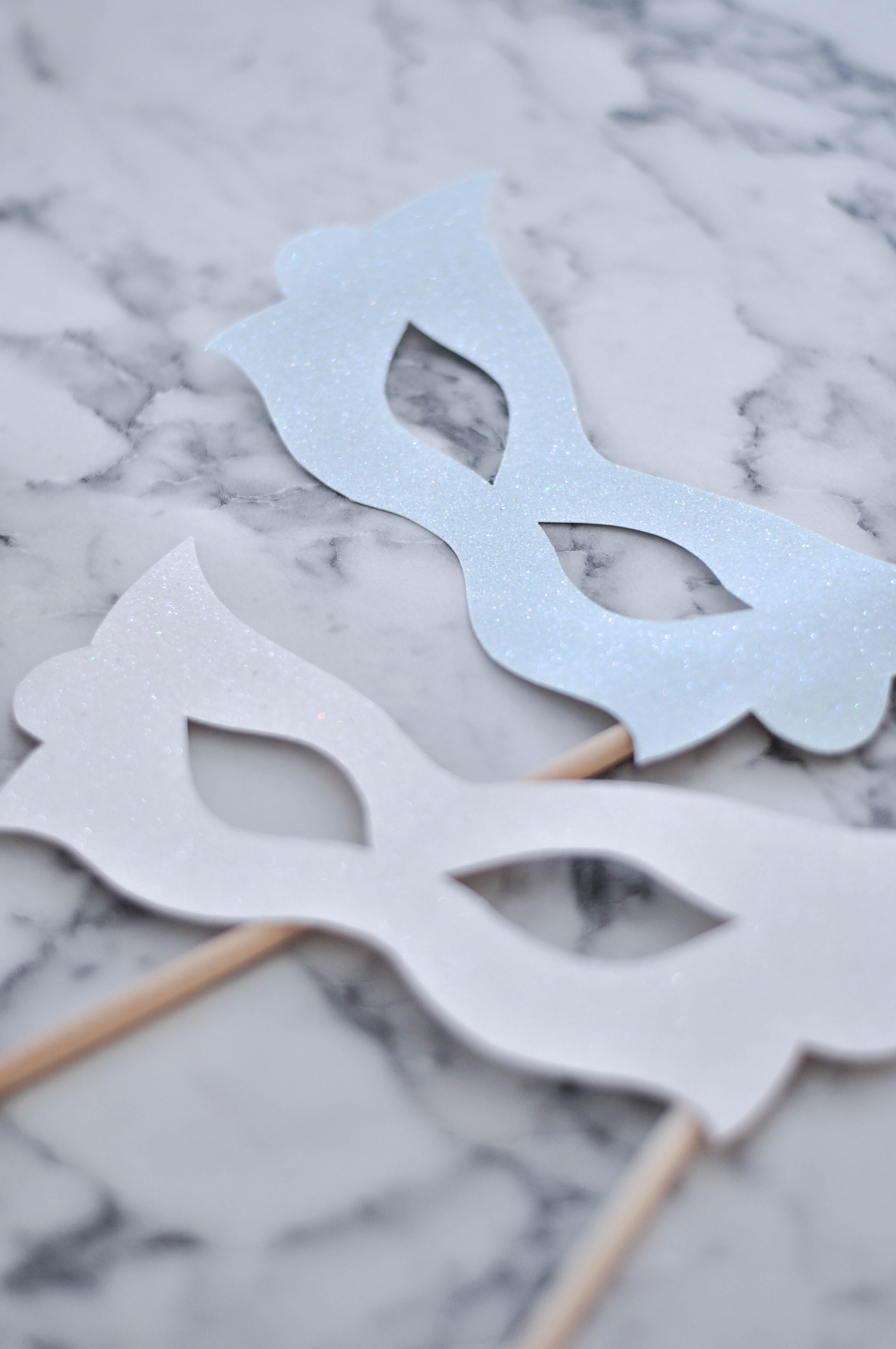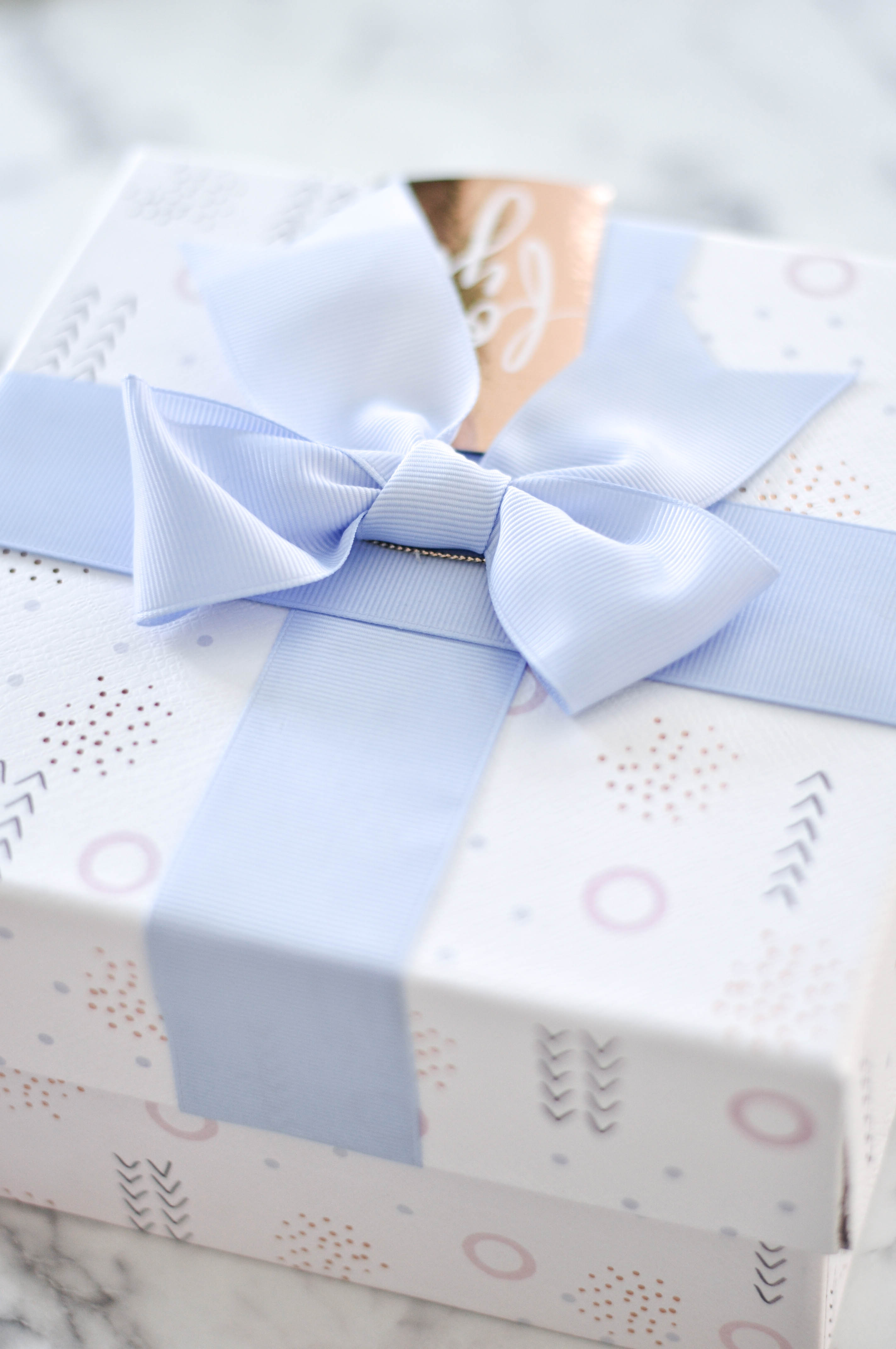 Liam turned one in February and we can not believe he is already so big … how did a whole year flew by? How is he already such a big boy. His party was something I had been planning in my head for years even before he was born haha a baby's first birthday is something super special and meaningful. We decided to combine his first birthday and Christening the same Sunday so that all our friends and family could come and we were so lucky and were 40 of us that day and it made my whole year. My friends and family flew from France and we had people coming from all over the UK. His little cousins and friends of the family too. We had a church service at 3pm and afternoon tea at the barn in our neighbourhood. We were so lucky to have a great selection of food and we came with our sweets as well … my friends and I made this cake that morning … we did the icing and added some decoration to it and it was all I could dream off.
We partnered with some lovely brands for this special day and I will put all the links bellow but a massive thank you to Hobby Craft for always having the best essentiels and last minute need haha we often pop in to the store haha. My lovely friend from Joessa who has her new website going and it looks fabulous check it out … she is always so generous when it comes to party products with us, we did my pink birthday party with her last year and it was amazing. We discovered the gorgeous Beccie on ETSY at Bhw designs and she has some stunning products really cute and chic and we are so pleased to have teamed up with her because she is not only a good little shop owner she is also a sweetheart.
An extra big thank you to Honeywell Bake for our gorgeous Liam cloud cookies, white and gold were and also will be the perfect combination for me and I thank her for making these cookies because everyone had one and we were so happy with the result! PS: We still have some hidden in the kitchen haha
Also a massive thank you for hand delivering our sparkling wine from Woodchurch, I wanted to partner with a local vineyard as it's important for me to build relationships with local producers and also because I want people to visit Kent and it's surroundings and Woodchurch is a beautiful vineyard. The bottle looked so chic and that blue was just right for my little boy's special day.
Here are the links to the products and again a massive thank you to everyone who collaborated on this beautiful day it was extra special and with brands we love!
Hobby Craft: Cupcake gold polka boxes, white fence trays, heart jars for notes from the guests, straws, L sign and sparklers
Joessa: Napkins and blue balloon plates, balloon arch, Happy Bday garland
Bhw Designs: Liam is one cake topper, cloud cupcake toppers, Photo Booth masks
See you next year …
Xo S.