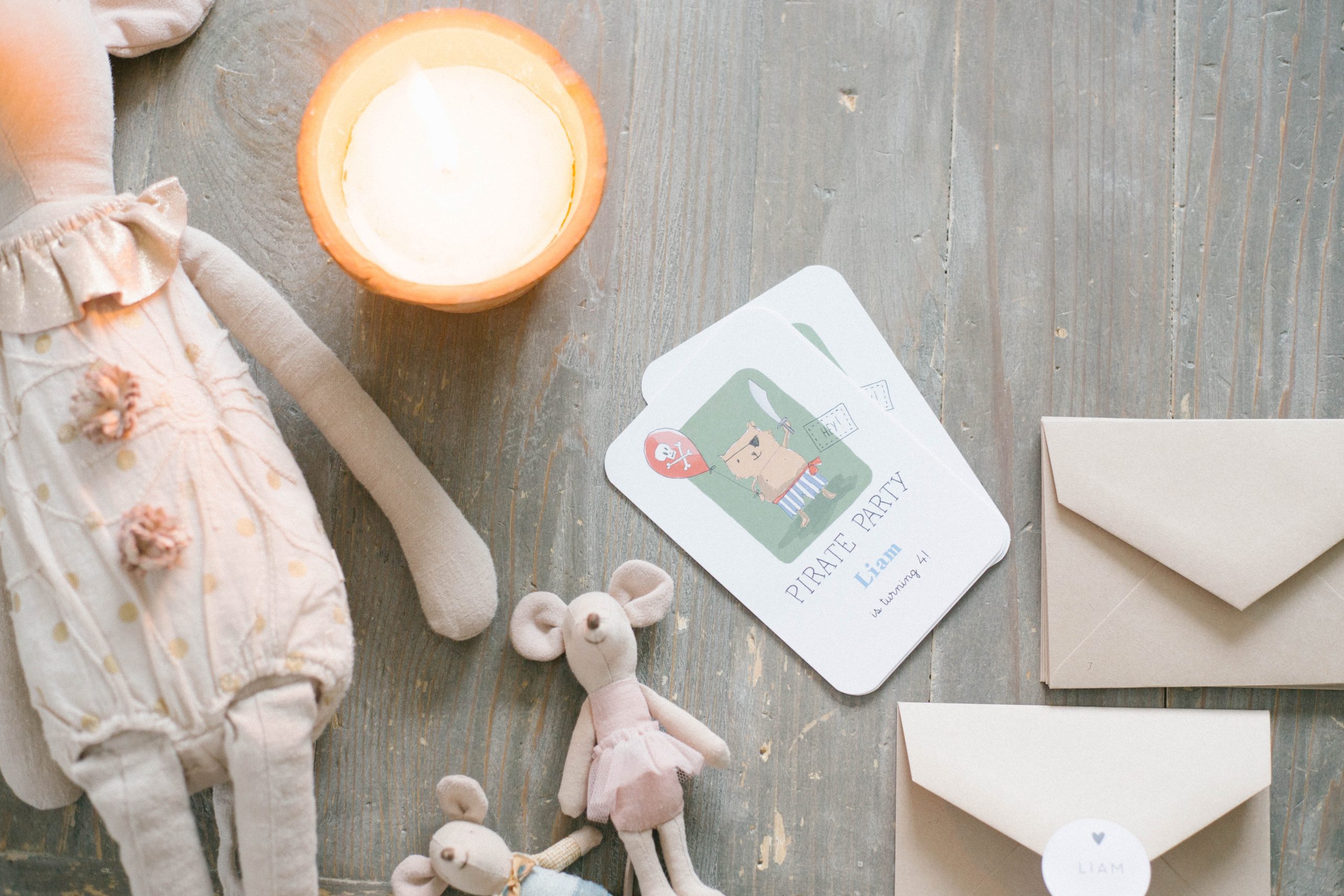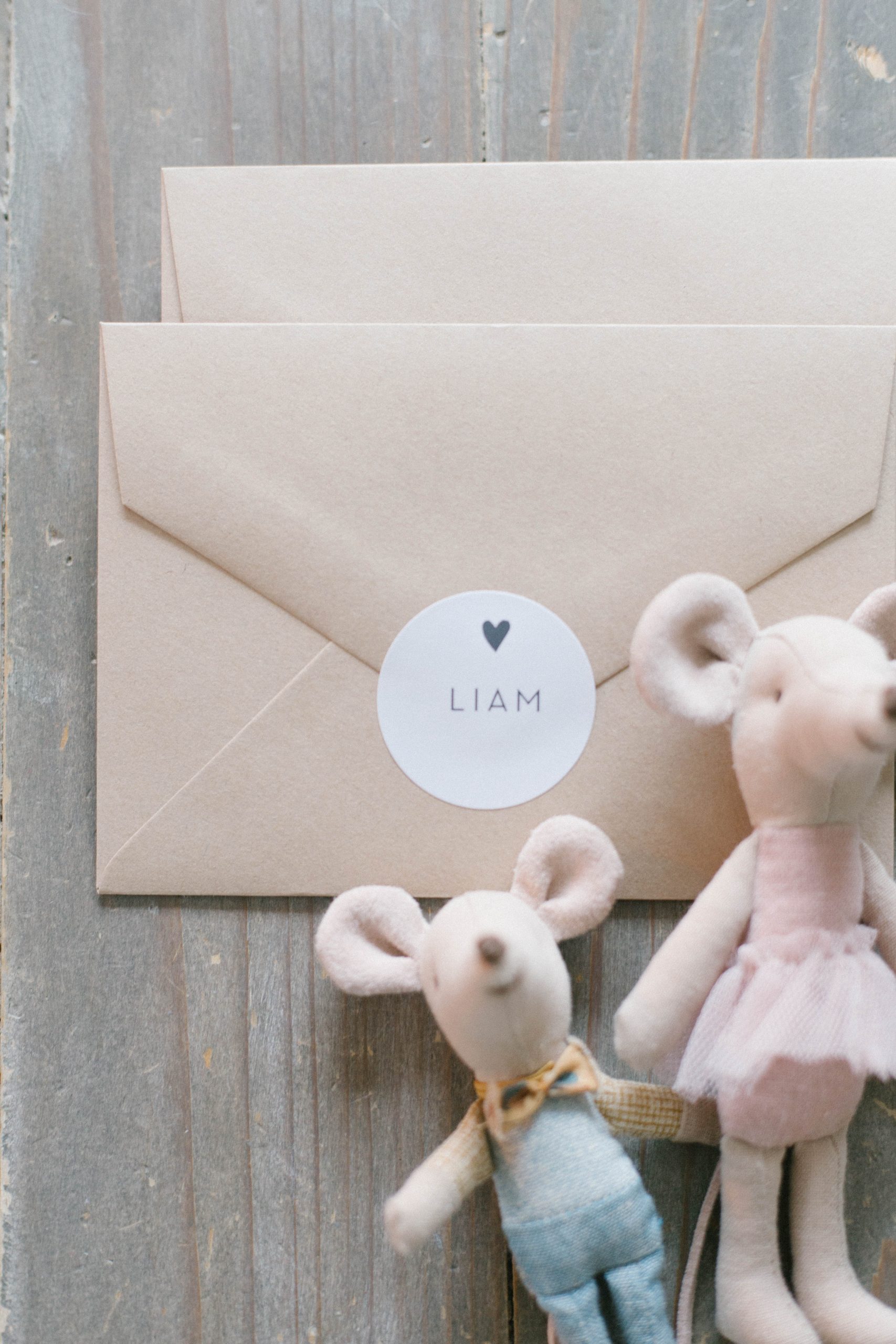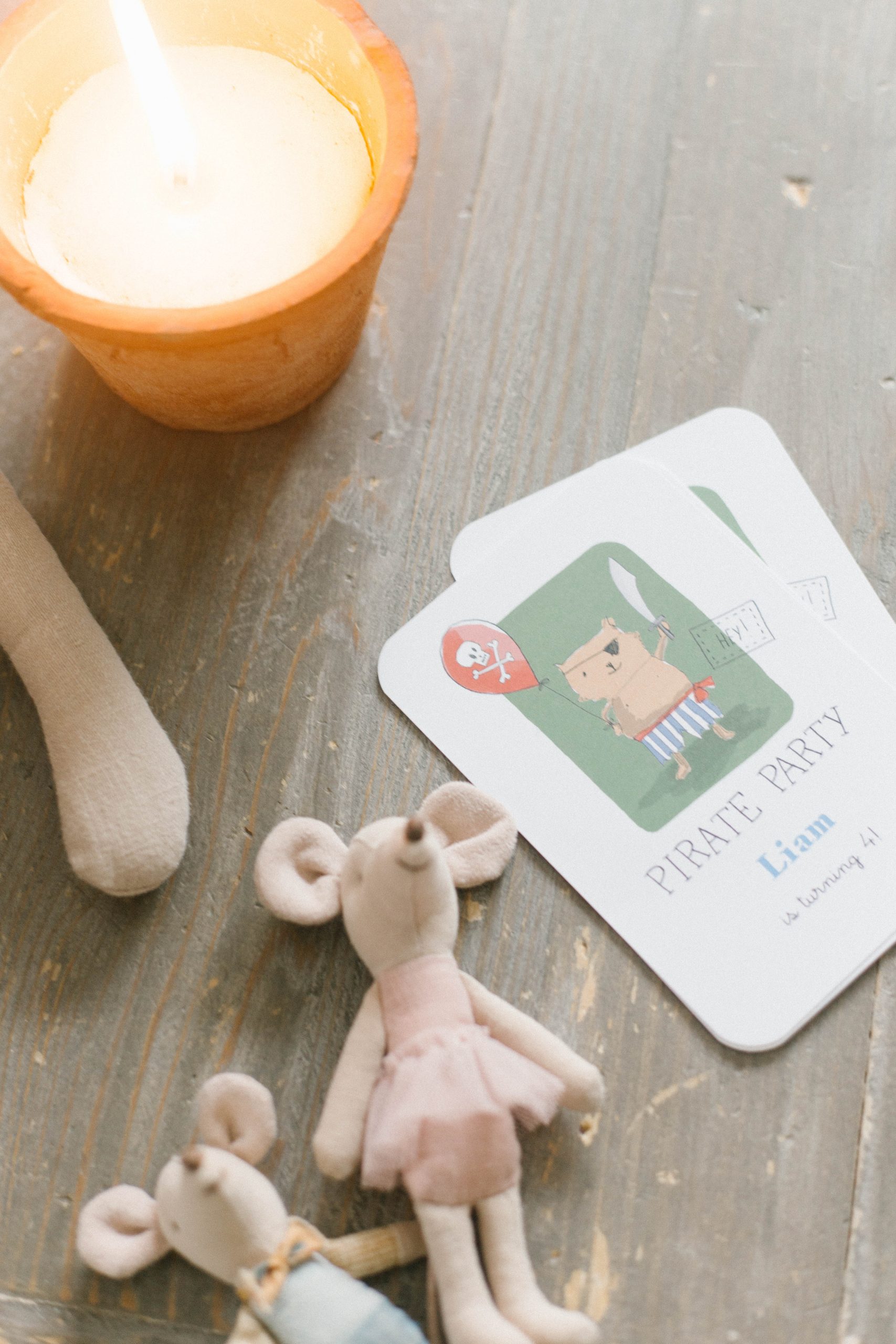 Are you looking forward to having some people over again? I think we all are especially in the UK where we have been on lock down since before Christmas really it's getting really long and especially during winter, I think personally I found it easier during the first lockdown before it was sunny although Liam did not have nursery so I guess it's easier somehow now for me to work!
He had his birthday during lockdown so we had to improvise and make it special anyways. We invited all of his teddies to his party and therefor we thought it would be really fun to create some pretty invitations! We went straight to our trusted Rosemood for those and as usually we were not disappointed. Liam wanted a pirate party so we went ahead for the theme and saw those little invites which looked just perfect. We added some brown envelopes (I love a good rustic look) and then they sent us some lovely name stickers too! I absolutely love Rosemood and can't recommend them enough.
Thank you for following along,
This post was sponsored by Rosemood but all opinion are my own.