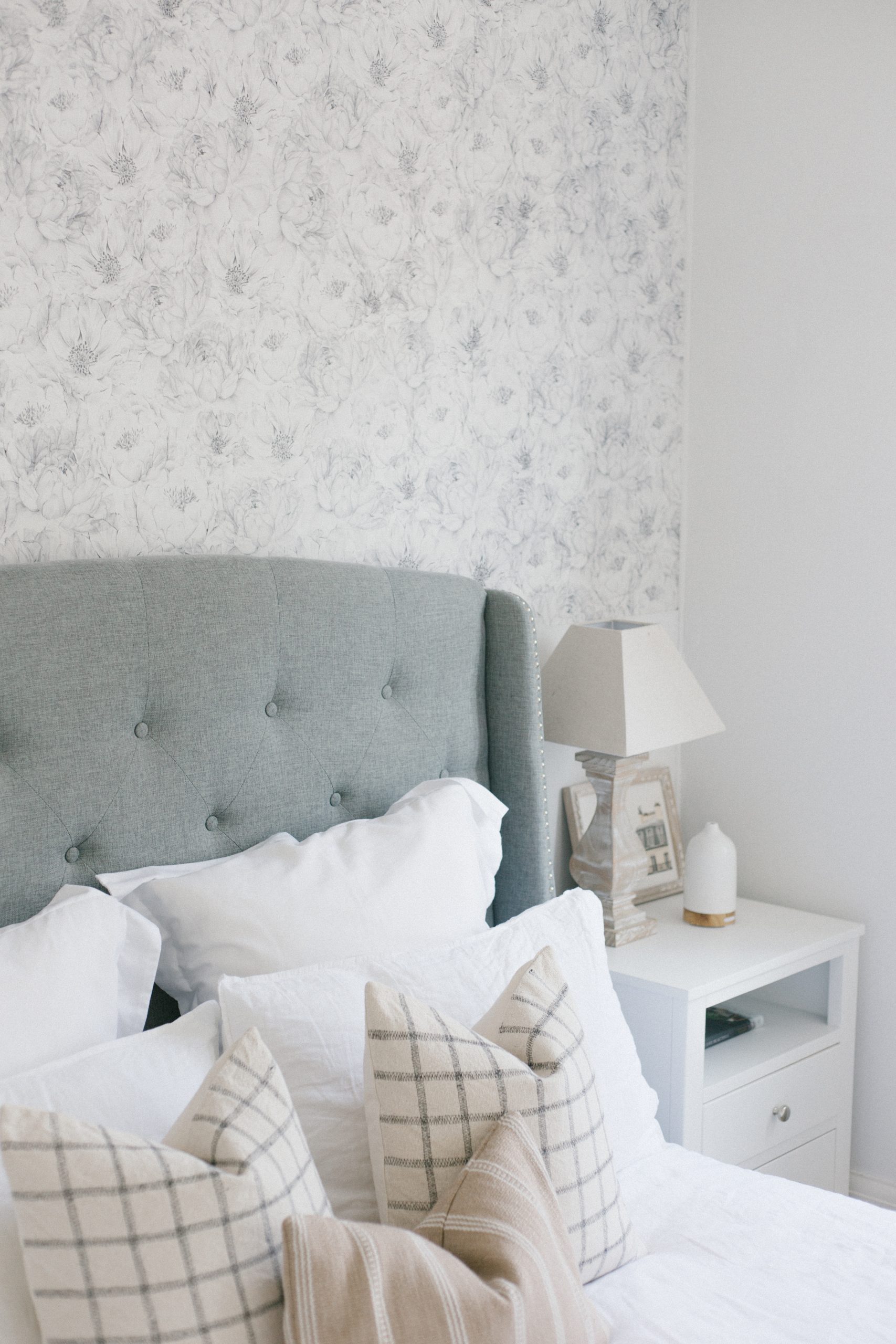 Good morning everyone,
I hope the summer is treating you well, as you may have seen in my stories we have added some beautiful wallpaper in the master bedroom and I am so happy with our choice. Designed to add texture and femininity to a fresh white space without commanding it. Designed by the very clever Carmen Hui, a great wallpaper for subtle interiors – not too scary for those who are afraid of pattern or colour, and can add a beautiful softness to an otherwise stark white room. This is a double roll version of the regular Peonies & Anemones design that features larger florals spanning over two rolls before repeating the pattern.
The wallpaper itself is quite tick which means it's super easy to instal and also it does not feel like it will break once glued if that makes sense. I sometimes find it hard to put wallpaper up, you have to have the patience and I am not usually the most patient person. We love the feminine side to it but because of the black and white colours it stays quite simple. I like to keep it clean and simple in my home and this was the perfect combination of classic with an edge.
You can find the exact wallpaper we used on here. We loved our collaboration with Milton and King and we hope you like it too. Make sure to tag us if you ever use this wallpaper so we can see your creations!